Technology
Hotwire reinforces its Data & Analytics line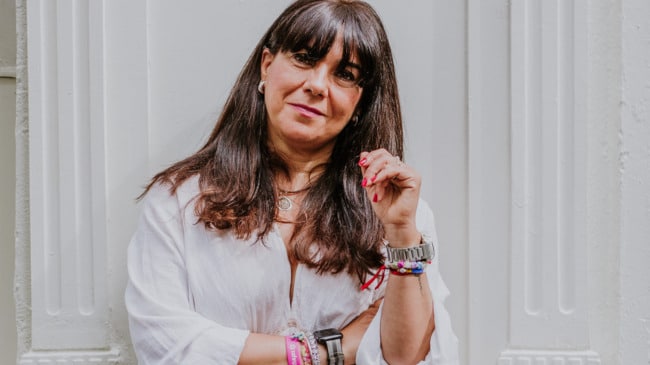 March 23, 2023
Hotwire has announced the expansion of its offer of Data & Analytics solutions globally and in Spain. Through a set of solutions based on Artificial Intelligence (AI), Hotwire will help technology and innovation companies harness the power of data to optimize communication strategies, measure the impact of their actions, and facilitate business growth.
The managing director of hotwire Spain, Ludi García, attends DIRCOMFIDENCIAL to describe the axes of this new line of the company.
Why does a consultancy like Hotwire bet on offering this line of service?
The power of data is indisputable, and it has become one of the most valuable assets of any company, of any size and in any industry. Every organization is a data company and trillions of data are created every second. megabytes of data and, all of this, generates as many needs to cover, as opportunities to take advantage of, for our clients and for us as a communication and company consultant.
Measurement has always been a key piece at Hotwire. We are a partner strategic technological and innovative. We have always provided our clients with an innovative portfolio of tools and we adapt to the volatility of the business ecosystem and marketing and communication. Therefore, we join the evolution of data analysis by expanding our Data & Analytics offer, a set of AI-based solutions that will help companies harness the power of data to optimize communication strategies, measure the impact of their actions and facilitate business growth.
In addition, more and more companies are investing in technologies and tools to collect and analyze data in order to obtain valuable insights. A solid data analytics strategy has a significant impact on any company's bottom line. And in this context, it is necessary to develop new products for marketing and communication professionals, which make it possible to cover the needs of companies that want to see these objectives fulfilled. Technology and innovation are key to this process.
The managing director of hotwire Spain, Ludi García, assures that "large volumes of data generate confusion and frustration."
What are customers asking you in this field?
Big data volumes create confusion and frustration, as many companies are unable to gain the visibility into the data they need or find the information needed to show managers the impact of actions taken. That's where an expert Data & Analytics team, like the one we have at Hotwire, comes into play to deliver maximum value to businesses.
The interpretation of this collected data is the fundamental basis of the strategy, so in addition to a dynamic and expert human team, we offer intuitive and easy-to-use tools that display the data in a very visual and clear way, and this mixed It is essential for our clients.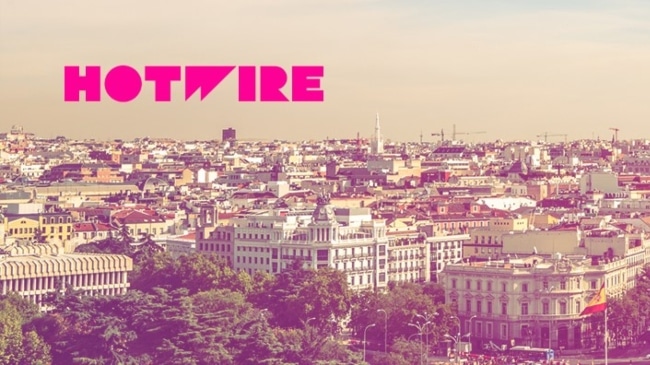 How is the team that integrates this area?
The team necessary to carry out a data analysis and processing department must be multidisciplinary, expert in analytics, Big Data and technology, but also experts in marketing and communication, who know how to transfer the needs of clients to the most technique, and bring those results back to clients in their own business language.
The global Data & Analytics team, led by Matt Oakley, delivers analytics and measurement solutions designed to help companies achieve their reputation, relationship and revenue goals, with the introduction of four new products for data professionals. communication and marketing. These services are supported by Hotwire's Technology and Innovation teams, led by Kevin Dulaney, to empower customers to take smarter action faster with the help of AI and predictive analytics. Global teams work hand-in-hand with the Hotwire Spain team to customize Data & Analytics solutions to meet the needs of customers in Spain.
Hotwire's Data & Analytics and Technology teams have already been recognized by the industry as leaders in data and analytics. Recent recognitions include the naming of Kevin Dulaney, Global Director of Technology and Innovation at Hotwire, as a member of PRWeek's Dashboard 25: Class of 2023; Best Use of Programming Award for Honeywell at The Drum B2B Awards; the award for the best use of data and information in a campaign for NTT awarded by Just.Marketing; a special mention for the best use of data and creativity for Headspace at The Drum awards; and a Ragan Awards Honorable Mention for Data-Driven Media Relations Campaign for Adobe.
"A company that is constantly connected with its customers, listening to them, getting to know them, learning and rectifying, is a company that is going to have a good reputation."
What does Data & Analytics contribute to the reputation of companies?
A data analysis strategy allows you to know your customers in a deeper and much more immediate way, their opinions on products and services, what they think of your company, what the competition does. All this information helps companies to make much more personalized, efficient and quick decisions, so any reputational crisis can be solved almost immediately and very directly through the company's channels.
Therefore, a company that is constantly connected with its customers, listening to them, getting to know them, learning and rectifying, is a company that will have a good reputation.
How can this new area help companies adapt to changes in the market, in this volatile environment?
Precisely due to the essence of the volatility of the business ecosystem, society and the technological world in which we live, it is much more essential that the times and flows of communication be reduced between company and consumer. The Data & Analytics area allows these times to decrease significantly, and not only to be more immediate, but also to be more qualitative thanks to the information that is obtained and processed.
Technology advances very quickly, society with it and the consumer is increasingly demanding and fast, but technology is precisely the ally in this area. Also, when you have an internal development team that allows you to design ad hoc technological solutions for your clients, it is much more efficient and allows you to adapt to market changes almost simultaneously.
How would you say that the communication and marketing sector in Spain is progressing in measurement?
It advances at a forced march as in all countries, since a technological development for measurement is ethereal and also has to be as common as possible to the market. What works today, what you have identified the need for, designed, developed, tested and launched on the market, will be almost obsolete tomorrow. In addition, each company establishes its KPIs, its objectives to be measured and its standards, so a universal measurement is complicated. And in this sense, there must be standards, information sources and official data, which unify criteria, and provide a reliable and useful service to the sector.
They have been working on this for years, and it is being achieved, with companies that are chosen by the agents of the sector to establish common criteria with which to measure the results of marketing and communication campaigns, establish economic values ​​and obtain the profitability of company investments.
The speed of the sector is key, but above all it is having the ability to anticipate needs, having the ability to be resilient and not carry out large-scale developments. Thinking in the long term, but acting in the short term, getting down to the concrete, optimizing processes and not being afraid to try and "fail", a pending issue in Spanish business philosophy.
The translation and visualization of data, pending subject
What would you say is the pending subject in Data & Analytics in Spain?
The pending subject has always been the good translation and visualization of the data. Large volumes of information are collected and analysed, we have the technological capacity to do so, but it is more complicated to put that data "into beautiful", to offer the data in a readable way and translated into other, not so technological languages. Data is now available to everyone, not just the most technological profiles, and hybrid profiles are needed that know how to analyze and translate the data to apply it to the necessary areas.
In line with this, another pending issue is to promote technological talent from a more primary education. And above all, attract female talent in STEM subjects, in science, technology, engineering and mathematics, because only 2 out of 10 employees in the information technology sector are women.
And I would like to mention a very nice initiative that Hotwire is carrying out: Margarita Bly, a think tank with the aim of promoting equality for women in technology and communication.
Through talks, events and collaborations with other associations, we promote the role of women in more technological roles in our sector in particular, and in all industries in general.
What goals have you set for yourself at Hotwire in this regard?
As we have already mentioned, today, the data It is the basis of everything. Therefore, as a communication and marketing consulting agency, we want to contribute to this revolution in the sector by providing technological capacity and our expertise in innovation.
We want to help our clients achieve their goals related to reputation, relationships or revenue (the 3Rs). And we achieve this by implementing tools, based on our own technologies, which we integrate with our expertise so that the data does not remain on deaf ears, but rather is functional to promote your strategy and decision-making in the market.
Data is deeply embedded in Hotwire's philosophy and the way we work. We have a unique methodology called Hotwire Way which is based on fundamental pillars, the first of which is 'Discover'. Our entire approach is based on the idea that it is essential to fully understand the scenario before acting. Therefore, data is paramount and is present throughout the entire value chain. These insights They are essential to improve both communication and the strategy of any company.