Reviews
Cherry and the Lost Demon Review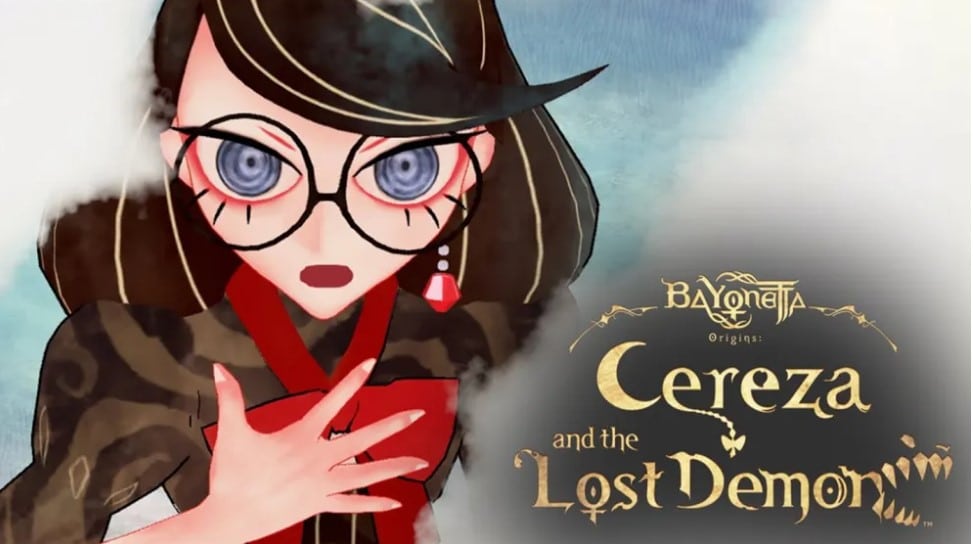 If we thought we were done, for now, with our favorite Umbra witch after the release of Bayonetta 3 last year, we were wrong. Nintendo had announced during The games Awards 2022, Bayonetta Origins: Cherry and the Lost Demon, for the Nintendo Switch.
Cherry and the Lost Demon, it's a spin-off action series Hack & Slash that proposes us to know the origins of our heroine with magical hair. In addition, it proposes a change, not only in the gameplay, but also in its storybook-type aesthetic with illustrations.
Once upon a time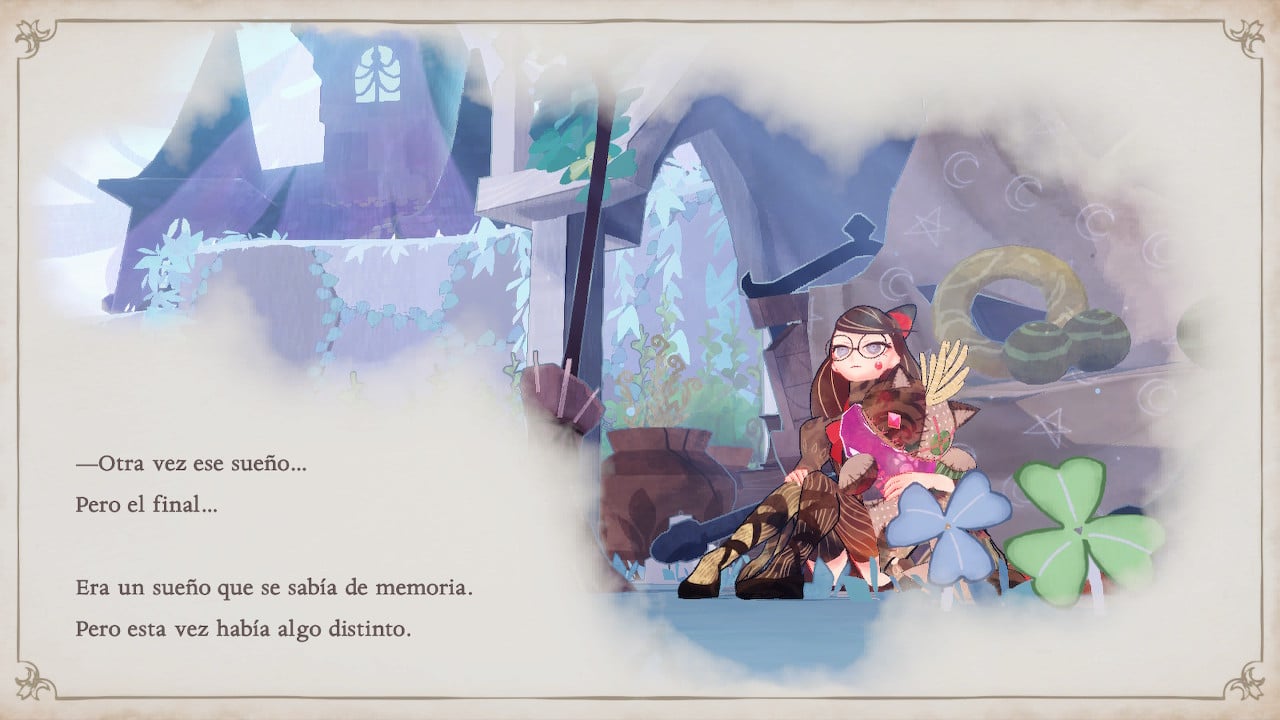 Like all fairy tales (and boy does this one have them), it begins with a narration of what happened long ago, long before the events of the game in question. The story begins with Cereza, before adopting the name Bayonetta in her teenage years, who is having a recurring dream about a power that awaits her. Cherry wishes to free her mother from the captivity she received as punishment for breaking fundamental laws, and for that she desires the power she has been promised. Cereza's mother gives her a stuffed animal that she calls Cheshire, to which she clings as if she were a pet.
The power in question is found in a terrifying forest that is controlled by fairies, which in this story are evil. After a series of events, Cereza decides to go into the forest and as expected, she is attacked by fairies. However, she is miraculously saved by a demon that took the stuffed animal, Cheshire, as its receiving body.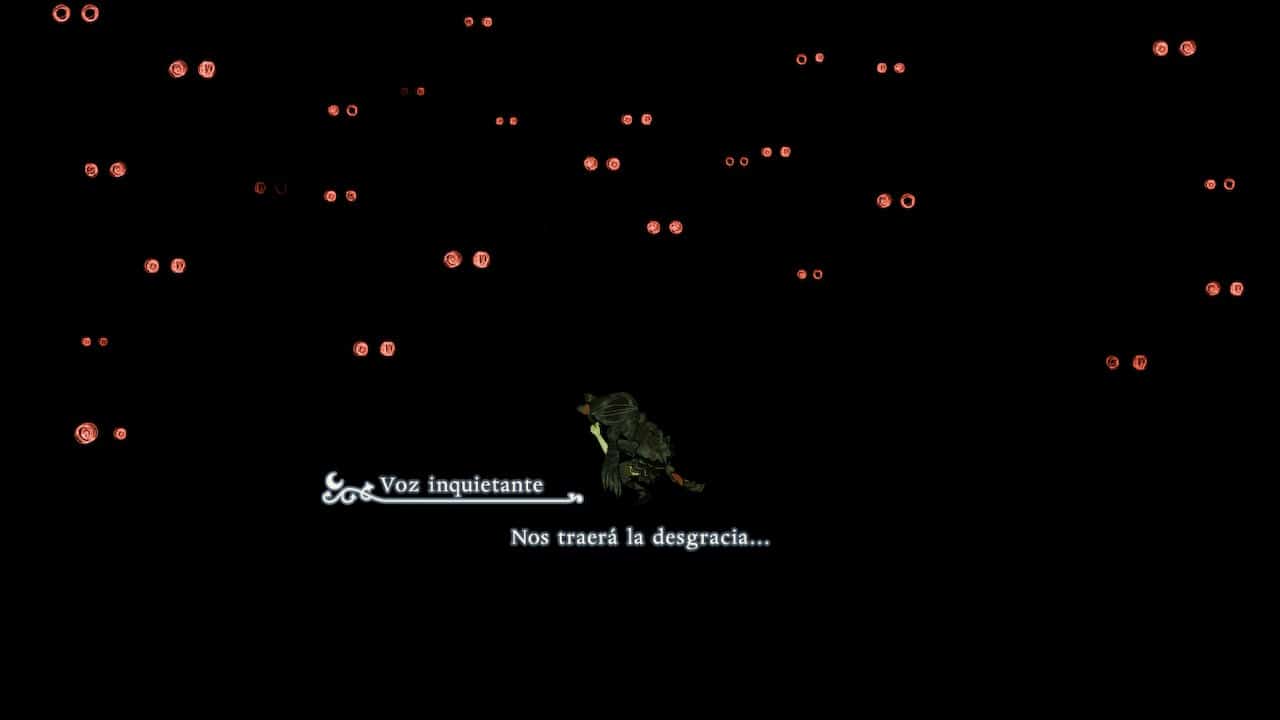 This is how this great story begins in which, despite its aesthetics, it is a story with a dark tone. The interaction between characters is mainly between Cherry and Cheshire, although we will have the participation of other figures. This relationship begins in a bumpy way and is built as we advance in the adventure.
As the name indicates, the origins of our protagonist are addressed and how she went from being a scared girl to the exuberant and brave witch that we know. It is a journey in which Cereza must discover herself, and the plot will not leave anyone indifferent.
two better than one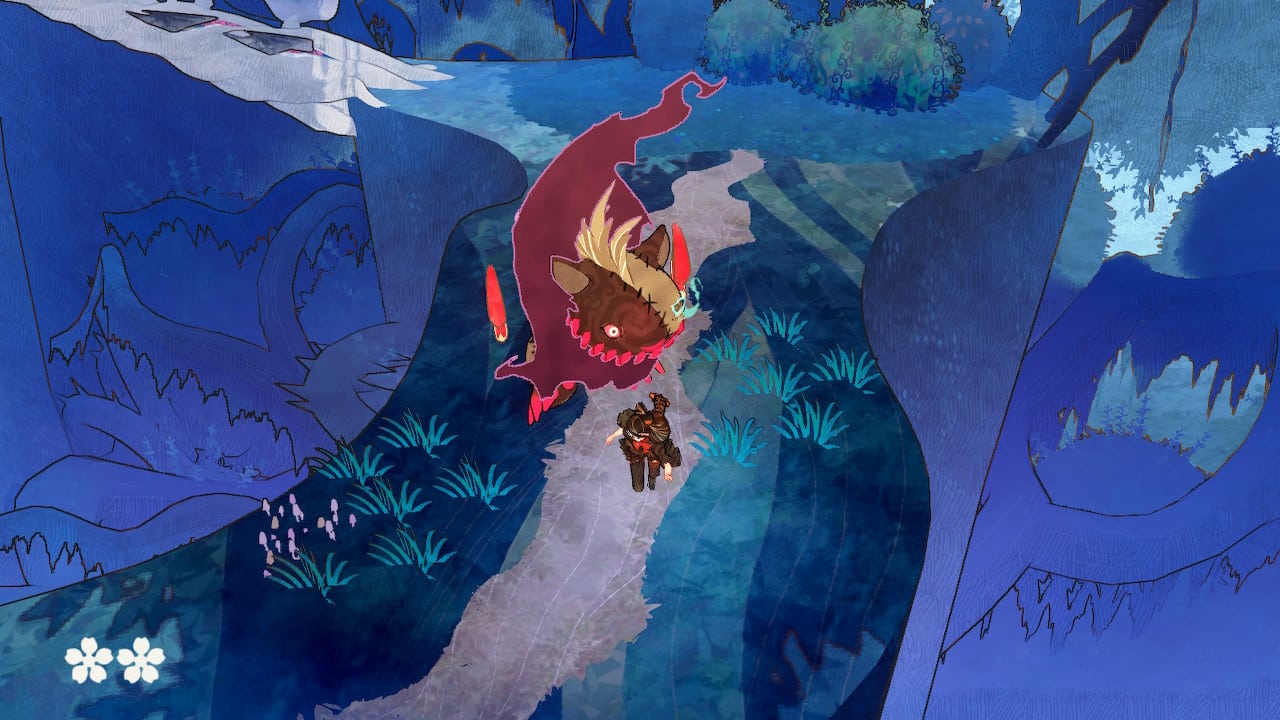 Anyone who has played the previous Bayonetta games can forget about all that. Bayonetta Origins: Cherry and the Lost Demon, It is played in a 3D semi-isometric view with hints of exploration, puzzle solving, and combat. Allows you to control both Cherry with the left stick and the Cheshire demon with the right stick once summoned. At first it may seem confusing, although once you get used to it that will be a thing of the past.
Basically, Cherry is used to activate mechanisms with magic and Cheshire to attack enemies. The trick and the grace is in knowing how to use the duo to advance in the adventure, since with the Joy-Cons we can use one and the other, although with the Pro controller it works the same, only without dividing. Cheshire can be summoned via a button or unleashed at any time and also serves to open paths that Cherry cannot access by force.
Cherry on his part, serves to paralyze enemies and use elemental magic when the situation requires it. In addition, when we are going to activate some mechanism through the use of magic, we must perform a small rhythm dance in which it performs a dance as we do it well.
Cheshire, is practically tied to Cherry, so he can't get too far away or he will weaken. There are two modes to control the demon: Unleashed Mode and Hug Mode, with the first being his powerful form in which he can attack and the second being his stuffed animal form whose range of movement is limited to cherry arms.
Bayonetta-Vania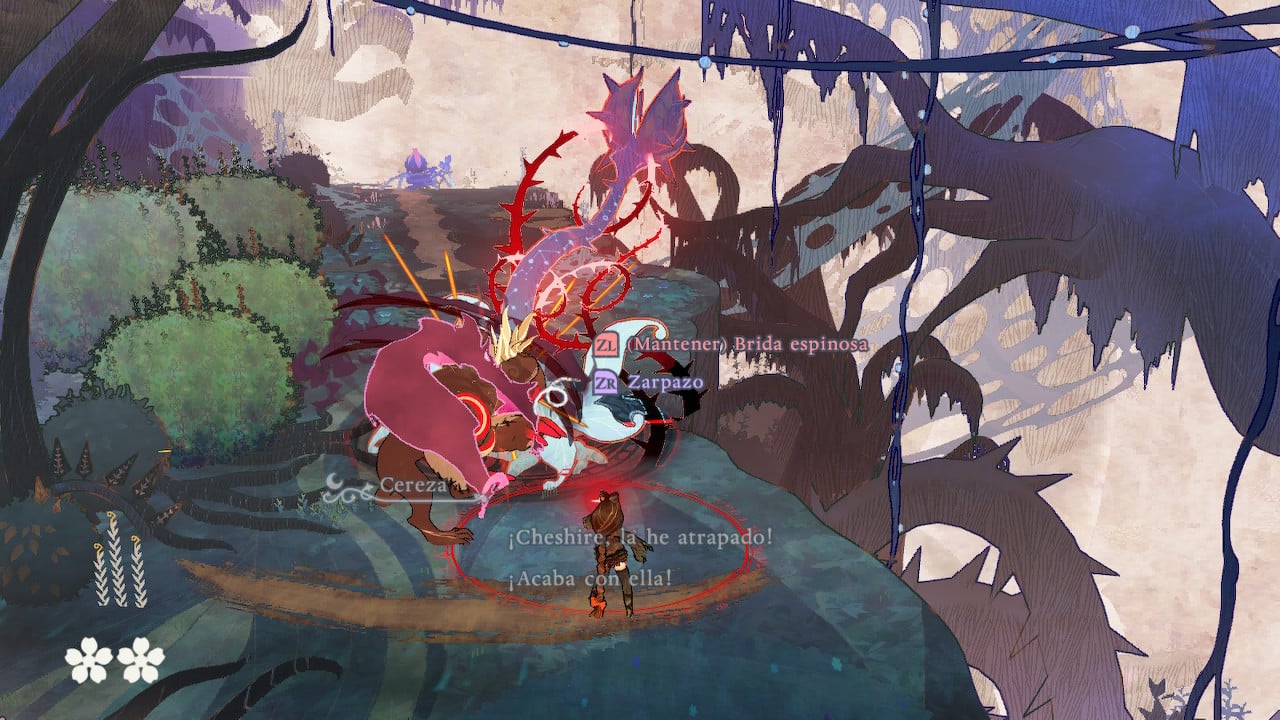 With the acquisition of new skills, the game has a lot of backtracking, so at the beginning, we will see paths that are sealed because we do not have the necessary ability or power to advance. Also, many paths are connected to each other, so many of these paths serve as shortcuts.
As for the combat, as I have already mentioned, Bayonetta is used to trap enemies with one of her magics and Cheshire for melee attacks. There is a good variety of enemies that force us to consider how to face them, since some have shields or others that are vulnerable to certain magical elements.
We can't expect the fast pace of the other Bayonetta games, but the combat is very satisfying despite not being the main focus of the game. Both characters gain a variety of attacks throughout the game that while not difficult to pull off, feel limiting.
Each character can be upgraded with their respective skill tree and individual orbs that serve this purpose. For example, Cherry can improve the enemies' grab magic, make Cheshire stronger in her attacks, etc. Curiously, it is a broad improvement system.
And colorin, colorado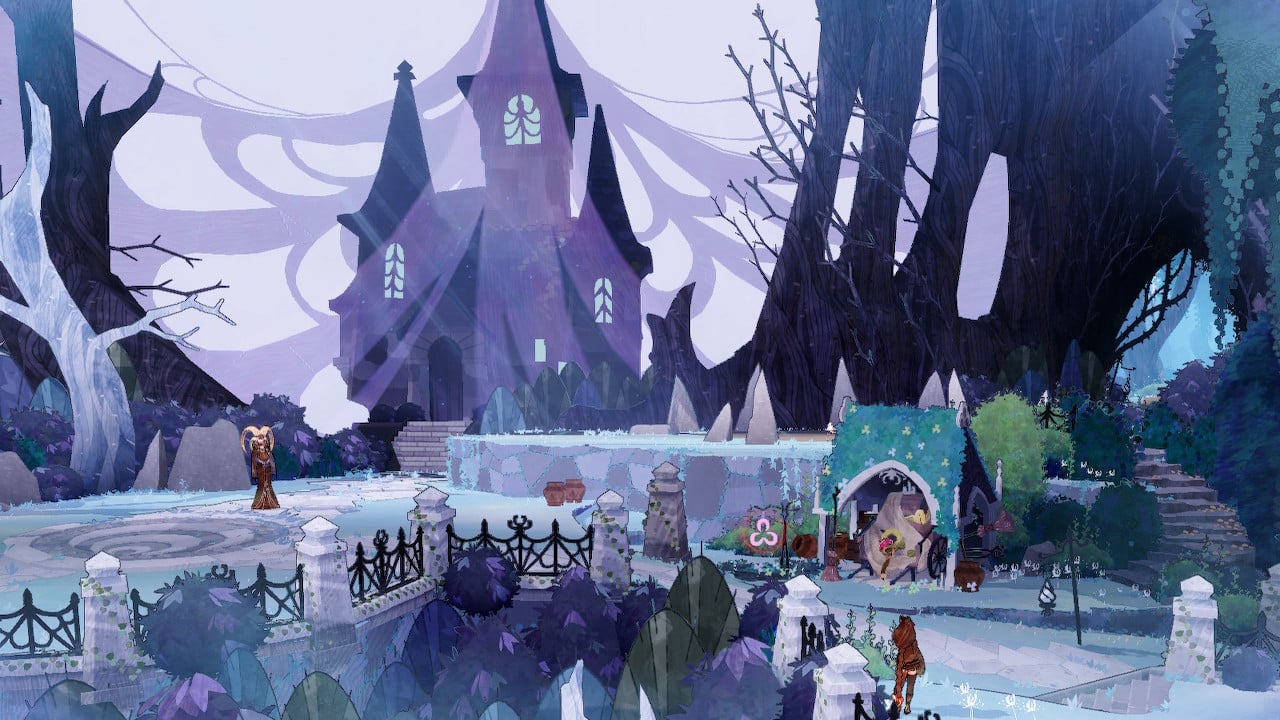 Bayonetta Origins: Cherry and the Lost Demon It has a great visual section, which, as has already been seen, looks like a storybook with interactive illustrations. The game offers great landscapes that mix between the gloomy and the beautiful, very reminiscent of the scenarios that Tim Burton proposes to us. We will see how the landscapes change as we go along, as if it were a canvas that gradually fills up. At the performance level, the game runs at about 30fps in dock and portable mode, being able to notice more details when connected to the TV.
One of the similarities with Burton's works is precisely the music. Cherry and the Lost Demon It has some themes that seem to be taken from movies like The Nightmare Before Christmas, To give an example, with tonalities in which the use of the xylophone stands out but which sound fun and pleasant.
Verdict
Bayonetta Origins: Cereza and the Lost Demon is a welcome surprise for a spin-off of the fast-paced action series from which it stems. At the story level, it is good to know more about the protagonist and how she evolved from a little dexterous girl to a witch with knowledge of the dark arts. Playably it is interesting to handle both Cherry and Cheshire at the same time, although the combat is not as deep as the main games since its focus is more on exploration and puzzle solving. As for the technical section of it, it suits her well for the tone of the adventure, showing gloomy landscapes but having a unique charm. The music reminds us of productions such as Corpse Bride, The Strange World of Jack and other works by Tim Burton.
Note: This review was made thanks to the copy provided by Nintendo.