Technology
The Ear (2) arrive, high-resolution headphones, from Nothing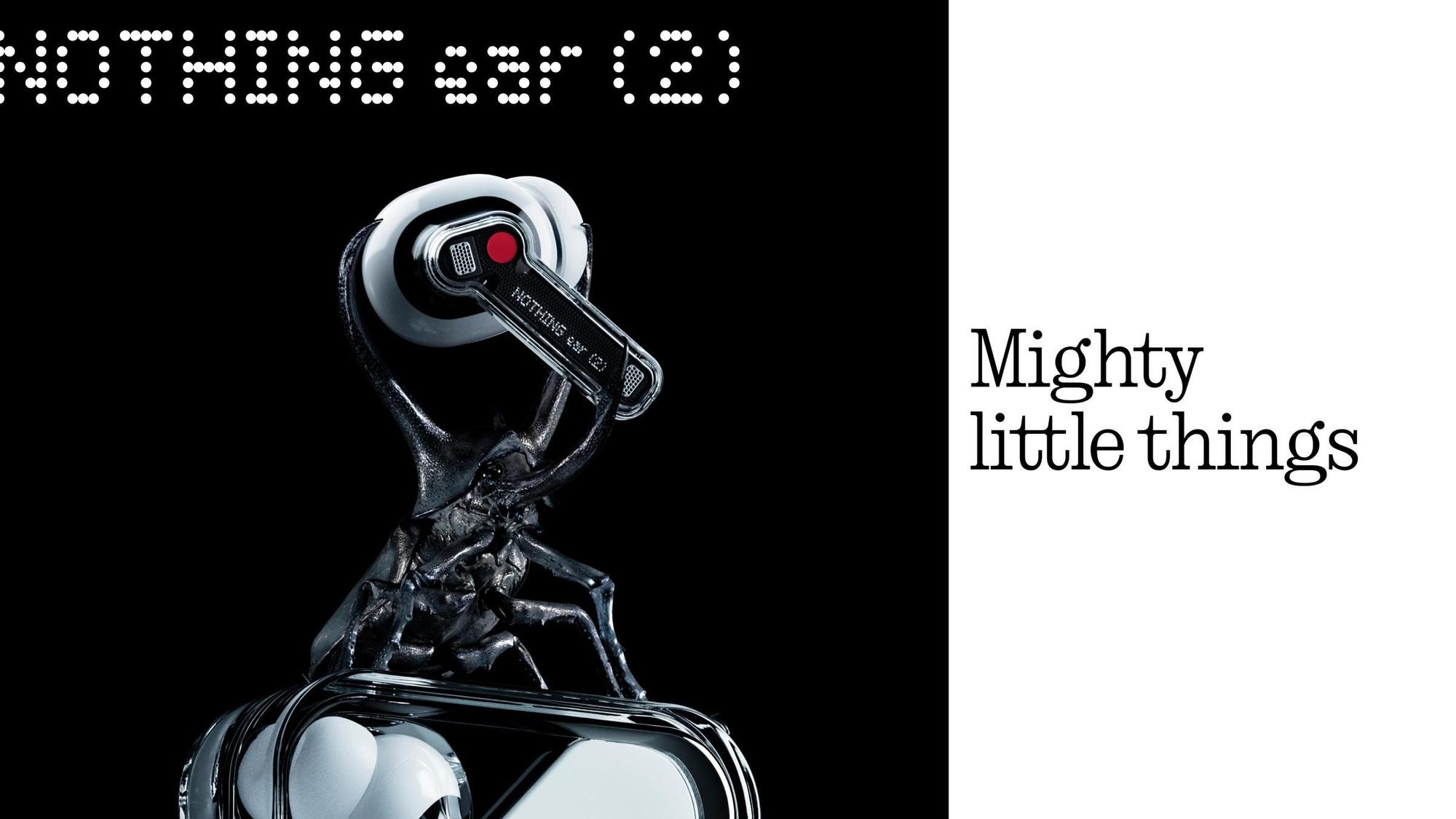 Many readers will still remember the amazement of the Got Talent UK judges when they heard the opening bars of contestant Susan Boyle singing 'I Dreamed A Dream'. Host Anthony McPartlin then said, were you expecting this? They didn't expect it, did they? This is a question that we can repeat here and now, after listening to the notes of any song in the new Nothing headphones which, at first glance, look very similar to the previous ones. But not….
In the words of Carl Pei, CEO and co-founder of Nothing: "We are very proud to present ears (2) as a significant improvement on what was our debut product, the Ear (1), which managed to surpass sales with more than 600,000 units. With Ear (2) we have rdesigned everything from scratch and we've used cutting-edge technology to create the best personal listening experience."
The good news is that the London-based consumer technology brand has just introduced Ear (2), fully wireless headphones, integrating Nothing's iconic see-through design, elite engineering and the latest in customization, to deliver a seamless experience. audio as innovative as it is surprising.
Business card
The remarkable feature of the Ear (2) is that they offer authentic sound, with Hi-Res Audio certification and LHDC 5.0 technology. Another of its values ​​is that users can create a personal profile by completing a hearing test through the application. NothingX. In this way, the headphones will adjust the equalizer settings in real time, to obtain a sound according to the user. They feature a custom 11.6mm driver that delivers deep, powerful bass and crisp highs, while a new dual-chamber design improves overall sound quality with smoother airflow. Also note that they have a dual connection to easily change devices, improved Clear Voice technology to protect against wind and crowd noise, and personalized active noise cancellation that adapts to the unique shape of the user's ear canal.
Sound respectful of the original
The goal of Nothing with Ear (2) is to manage an immersive sound experience, which transports you directly to the recording studio. LHDC 5.0 codec technology has been applied in such a way that even the finest sound details are accurately heard, transmitting frequencies up to 24-bit/192 kHz at speeds of up to 1 Mbps.
Another of the keys to the team is an 11.6 mm dynamic driver with a diaphragm that achieves improved acoustic performance. A redesign has been included that combines materials such as polyurethane and graphene to achieve rich high frequencies and deep, smooth bass. The dual-chamber design creates a larger space, for smooth airflow and defined sound.
substantial improvements
With the Ear (2) a great refinement has been achieved compared to the brand's first generation audio product. As a result, a personalized hearing experience is provided, which caters to particular needs. Batch of improvements: dual connection, personal sound profile, Clear Voice technology and active noise cancellation (the most advanced Nothing yet).
dual connection
The device offers dual connection, which allows you to connect to two devices simultaneously and easily switch between playing music or receiving calls. For example, if you are listening to music on your laptop and a call rings on your phone, Ear (2) will alert you to the incoming call automatically. In this way, the call can be answered using the pressure control on the headset, and when the call ends, the headset will automatically resume playing music from the laptop.
Adapted to the user
Nothing set out when developing these headphones to create an audio device that could address the audio requirements of every individual. The company has managed to create a personal sound profile according to the user's hearing capacity. After performing a listening test via the Nothing X app, the headphones adjust their equalizer levels in real time to match the person's hearing for a tailored listening experience.
integrated technologies
To ensure that calls are heard optimally, the best Clear Voice technology Nothing has developed to date has been included. With three high-definition microphones in each earcup and an intelligent noise reduction algorithm that can filter out more than 20 million sound samples, the headset is designed to eliminate background noise and enhance the user's voice during calls in real time. real.
Noise cancellation technology achieves up to 40 dB of noise reduction. It also features Custom Active Cancellation Mode that adapts to the exact shape of the wearer's ear canal, and Adaptive Mode that automatically adjusts the reduction level in real time based on the environment. With these modes, an experience is offered according to the user's preferences.
Autonomy and added values
Ear (2) can offer up to 36 hours of music playback after a full charge (with active noise cancellation turned off). With fast charging, it can manage up to 8 hours with a 10-minute connection. It also supports wireless charging up to 2.5W and can reverse charge compatible devices like Nothing Phone (1).
It has an IP54 water resistance certification for the earphones, while the case is IP55.
For a comfortable and precise experience, it has pressure controls to prevent accidental touches and the discomfort of touching the ear canal. You can skip tracks, switch between noise canceling modes, and adjust the volume, with just a press. Controls can be customized in the Nothing X app, available on the Google Play Store and App Store.
connectivity
Ear (2) supports Google Fast Pair on Android devices and Microsoft Swift Pair on Windows devices. Once connected to the Phone (1) in gaming mode, the headset will automatically activate low latency mode for comfortable gameplay. For those without the Nothing Phone (1), you will need to manually enable low latency mode in the Nothing X app.
Price and availability
Ear (2) is priced at 149 euros and is available at nothing.tech. On March 24 and 25 it will be available to buy online. As of March 28, it will go on sale in all kinds of stores.