eSports
Diamond Esports Center presents its new Esports centers where they combine recreational and professional proposals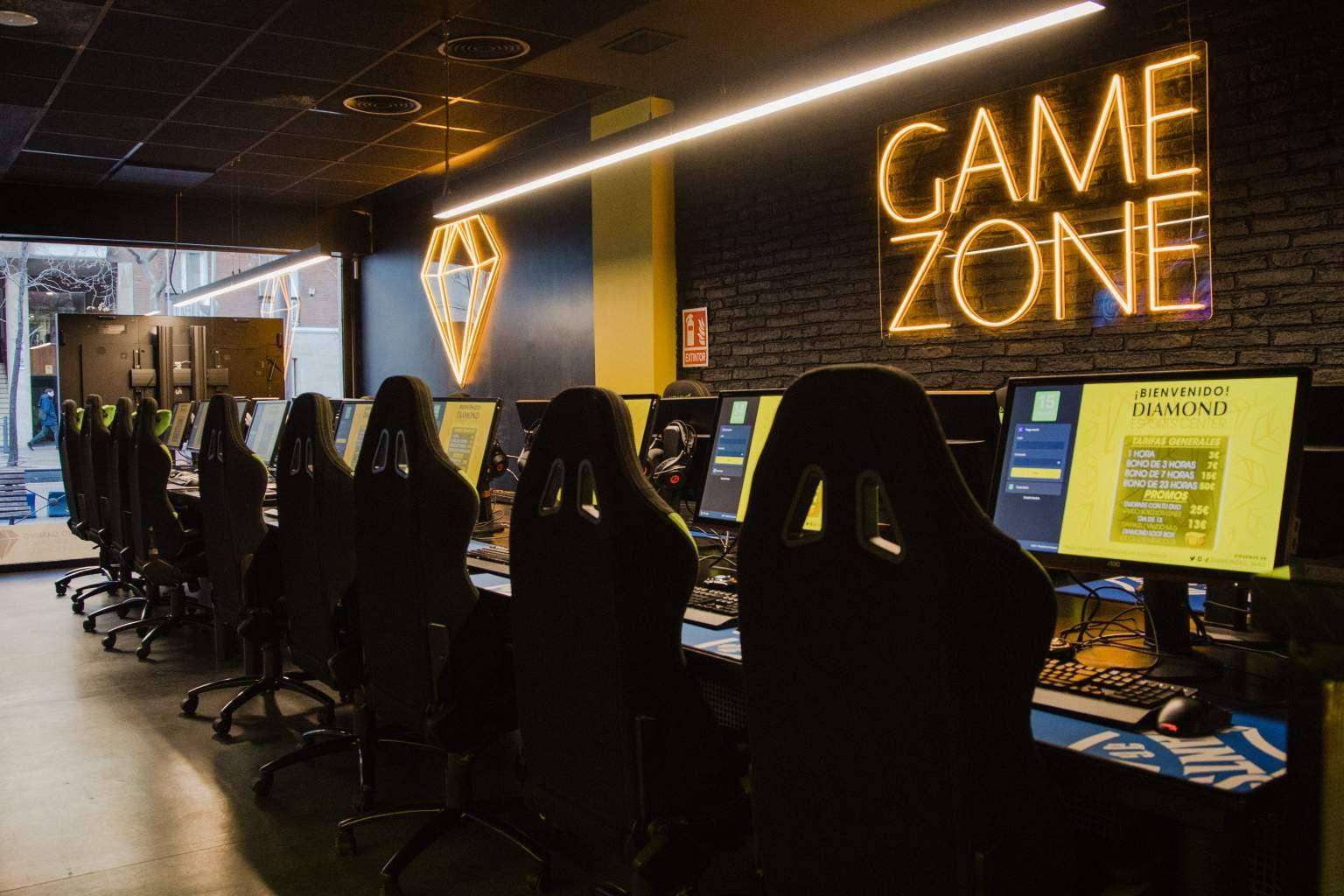 Today, with the constantly evolving technology and the democratization of it, video game lovers have a wide variety of possibilities at their fingertips. With a computer, a tablet or a smartphone and the Internet can be competed from practically anywhere in the world, although this has not always been the case. The Generation X and Millennials had their first experiences gaming in the famous internet cafeswhere the virtual world coexisted with a meeting place.
Now the nostalgics are in luck. The pandemic has made people value physical contact more and, again, it is possible to put into practice the skills gaming in a real environment: Diamond Esports Center presents his new facilities in Madrid and Barcelona where everything is possible.
With more than 200 computers equipped with the last technology gaming and the top games of the competitive landscape, Diamond Esports Center is a place of reference both for the professional environment and for the recreational one, since it offers proposals of team building focused on corporate scopeand in turn, options of birthday celebration, friends tournaments, trainingetc.
Endless possibilities adapted to the different moments and stages of life
Birthday
Birthday celebration for all ages (includes play time gaming, snacks and drinks).
team building
Conferences dedicated to companies to promote teamwork and camaraderie, detecting and promoting talent.
tournaments and events gaming
Monthly celebration of tournaments of the most outstanding games of the moment (such as League of Legends, Valorant, or Fortnite).
Game Bonuses
Bonds with sale of package of hours to play getting discounts on the standard rate.
VIP room
Differentiated room and separated from the rest of the premises, to play at your leisure and with total privacy.
BootCamp Room
Highest quality room in setups and peripherals where you can compete or train up to two teams of five components each.
Sim Racing Zone
Driving simulator area with the latest technological advances and the best components in terms of quality.
locations
Diamond Esports Center Madrid: C/Príncipe de Vergara 90, Madrid
Diamond Esports Center Arago: C/ Arago 447, Barcelona
Diamond Esports Center Sepulveda: C/ Sepulveda 84, Barcelona