Entertainment
Singer's father rebuts criticism and says tour is close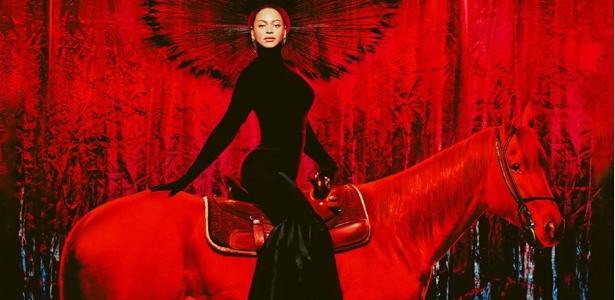 Last Saturday, the 21st, American singer Beyoncé returned to the stage after five years, performing at a private event at the Atlantis The Royal resort in Dubai. The show resulted in several criticisms of the artist, especially due to the anti-LGBTQIA+ laws in the country where she performed.
In conversation with the American portal TMZ, the singer's father and music executive, Matthew Knowles, countered any notes, stating that his daughter has an "incredible power" to unite people from diverse backgrounds and life experiences.
"It was a beautiful moment, those who weren't there might not understand, but she gave respect to the country and got respect back."said Matthew about the incident, adding: "My daughter has always stood for inclusion and equality, I believe everyone was there for love. She would never do anything to hurt someone on purpose".
The singer, supposedly, received a fee of 24 million dollars, around R$125 million, for performing in the United Arab Emirates.
Beyoncé has always been seen as a great ally of the LGBTQIA+ community, including being widely inspired by the group for her last album "Renaissance", from 2022. Due to this, the presentation in a country, in which homosexuality can lead to the death penalty, was widely criticised.
"Renaissance" album tour is coming
TMZ spoke to the singer's mother, Tina Knowles, as well – who claimed that Beyoncé was very nervous for her first concert in years. However, according to her father, the singer is already preparing her world tour for her latest album.
According to him, she will announce this tour when it's ready – but, everything is already being planned.
Many fans, on social media, wondered why Beyoncé had not performed any of the hits from "Renaissance" in Dubai.