Sports
Top remaining free agents, by position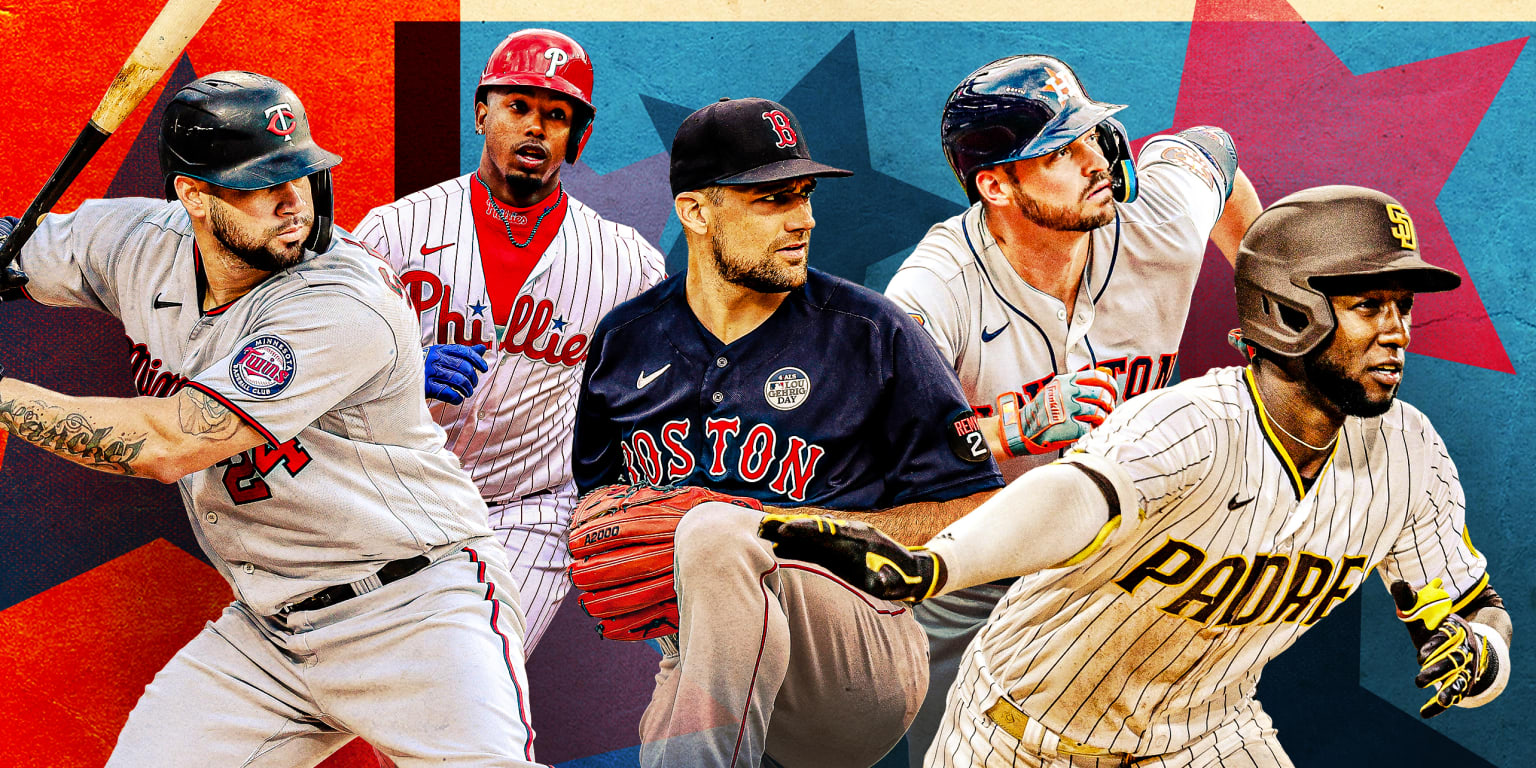 Sure, several free agency superstars have agreed before Christmas, with Aaron Judge returning to the Yankees, Carlos Correa joining the Giants and Jacob deGrom joining the Rangers, among others. But that does not mean that there are no relevant figures in the free market.
Here's a look at the top free agents, by position:
Early in his career, the Dominican looked like the Yankees' catcher of the future after posting a .923 OPS with 53 home runs in his first 175 major league games from 2016-17. in 2019, there were mishaps both in the batter's box and behind the plate. That resulted in the Bombers sending him to the Twins before last season, in exchange for Josh Donaldson and Isiah Kiner-Falefa. Sánchez also fared poorly in Minnesota, hitting .205/.282/.377 in 128 games. But he's only 30 years old and he may still have something left in the bat.
Although he comes in with questions about his health — he was limited to 77 games in 2022 — he's still 33 years old and produced well in 2022. He posted a .713 OPS (108 OPS+) with seven home runs in 286 at-bats with the Padres, but also two years ago he had a .959 OPS and 15 home runs in the abbreviated 2020 season.
The Dominican finally got to prove his talents in the postseason this October, seeing playoff action for the first time in his 11th season in the majors. He gave up some timely hits for the Phillies to help them win their first National League title in 13 years. He also hit .462 in the Division Series against the Braves. He's been a solid performer, posting a .761 OPS the past three seasons, though he's been limited by injuries. That aspect will be part of the risk a team will have to face when signing Segura, but the veteran has shown that when he can stay on the field, he knows how to perform.
Here we could easily include Elvis Andrus — they are both about the same age and had between 1 and 2 WAR this year for their respective clubs. But we point to the younger Iglesias (the Cuban will turn 33 in January), who has been more consistent at the plate in recent years. With the Rockies in 2022, he had a .708 OPS (90 OPS +), similar to what he produced in 2021 with the Angels and Red Sox. He had a great season with the Orioles in 2020, when he posted a .956 OPS, though he went in 150 at-bats in a pandemic-shortened season. However, he stands out for his impressive glove.
Third base: Evan Longoria
Although he is 37 years old and has missed a lot of time due to injuries in the last two years, he could be a great addition on the cheap for a team that needs help at the hot corner. In 170 games over the past two seasons with the Giants, the three-time All-Star and two-Gold Glove veteran had a .799 OPS with 27 home runs.
Left field: Jurickson Profar
In 2022 with the Padres, he posted a career-high 3.1 bWAR, .723 OPS (111 OPS+) and 15 home runs. Also, coming into his 30-year-old campaign in 2023, the Curacao native brings versatility to defense, seeing playing time at every position except pitcher and catcher during his eight-year MLB career.
He was on course to possibly be an All-Star with the White Sox, but injuries and a subpar 2022 derailed that step. He's always had a good defense, but his offense has lagged behind. However, given his age — and if he can stay healthy — it could be a risk that pays dividends.
Though he'll turn 34 next year, it's been just two seasons since he hit 38 homers and led the National League with 113 RBIs with the Marlins and Braves, helping Atlanta win the World Series after arriving at the trade deadline. He missed most of 2022 with a wrist ailment, but if he's fully recovered from his surgery, he could be a great power alternative in any lineup.
Designated Hitter: Trey Mancini
Although he didn't produce with the bat as the Astros anticipated when they acquired him from the Orioles in July, it all ended well — Houston came out on top. Still, the veteran has posted a .735 OPS with 39 home runs in 1,203 at-bats since he returned to the majors in 2021 from his battle with cancer. He showed that he still has some thunder and could be a well-priced signing for a team looking for an above-average slugger.
Starting pitcher: Nathan Eovaldi
Over the past three seasons, Eovaldi has a 3.79 ERA (120 ERA+) and a 1.21 WHIP for the Red Sox. Although there are some injury questions — he's had shoulder and elbow problems, among other ailments, in recent seasons — when he's healthy, he's proven to be one of the best starters on the NL over the past five years. He also has postseason experience: Through 43 innings, he has a 3.14 earned run average.
Relief Pitcher: Craig Kimbrel
It's true that he lost his role as the Dodgers' closer down the stretch last season, but the right-hander still managed to finish 2022 with a 3.75 ERA and 22 saves. 2023 will be his season at age 35, but it's been just two years since he posted a 2.26 ERA for the Cubs and White Sox. If he regains his level, he might turn out to be a great bargain.