Sports
How is Messi after the discomfort he experienced in the match against Croatia?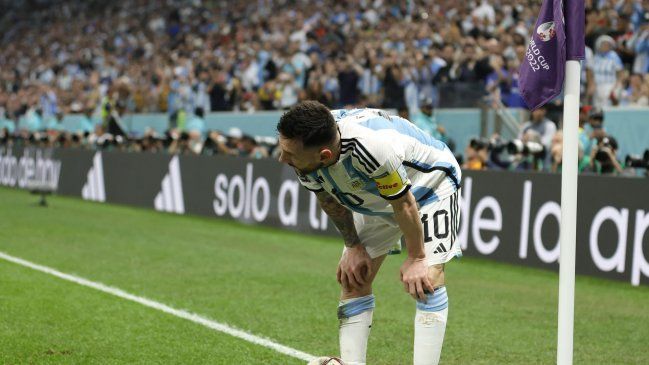 The Argentina team qualified for the World Cup final after beating Croatia in a match where Lionel Messi was a figure, with a penalty goal and a tremendous assist to Julián Alvarez for the final 3-0. However, during the game, the captain made gestures that showed physical discomfort, which alarmed the fans of the albiceleste.
In the first minutes of the duel in Lusail he had a crash and over time he began to repeatedly touch the back of his left thigh.
Messi has a loaded left hamstring. Faced with the question, the 10th brought peace of mind to the fans of the National Team "Fine, fine, I'm fine," he replied. According to the look of the technical and medical staff, Leo "is fine, he is going to have to do kinesiology, but he is fine," they said indoors. "He will not have problems playing the final", was the message that provided relief. Since although Leo demonstrated it with his historic second half, confirmation was necessary.
The National Team will have a sports break on Wednesday, so Leo will have a rest day to relieve the area. Although it will surely be treated in kinesiology to gain time.
What is clear is that Messi played the best semifinal of his life. And that marks the spirit with which he is disputing this World Cup: nothing seems to stop him, but anyway, there will be intensive care for the captain.
At halftime of the match with Croatia, Messi underwent massages with the physiotherapist Marcelo D'Andrea, who worked hard so that he came out in the second half in his best possible version.