Business
Alert for snow, wind and rain this Thursday and Friday in New York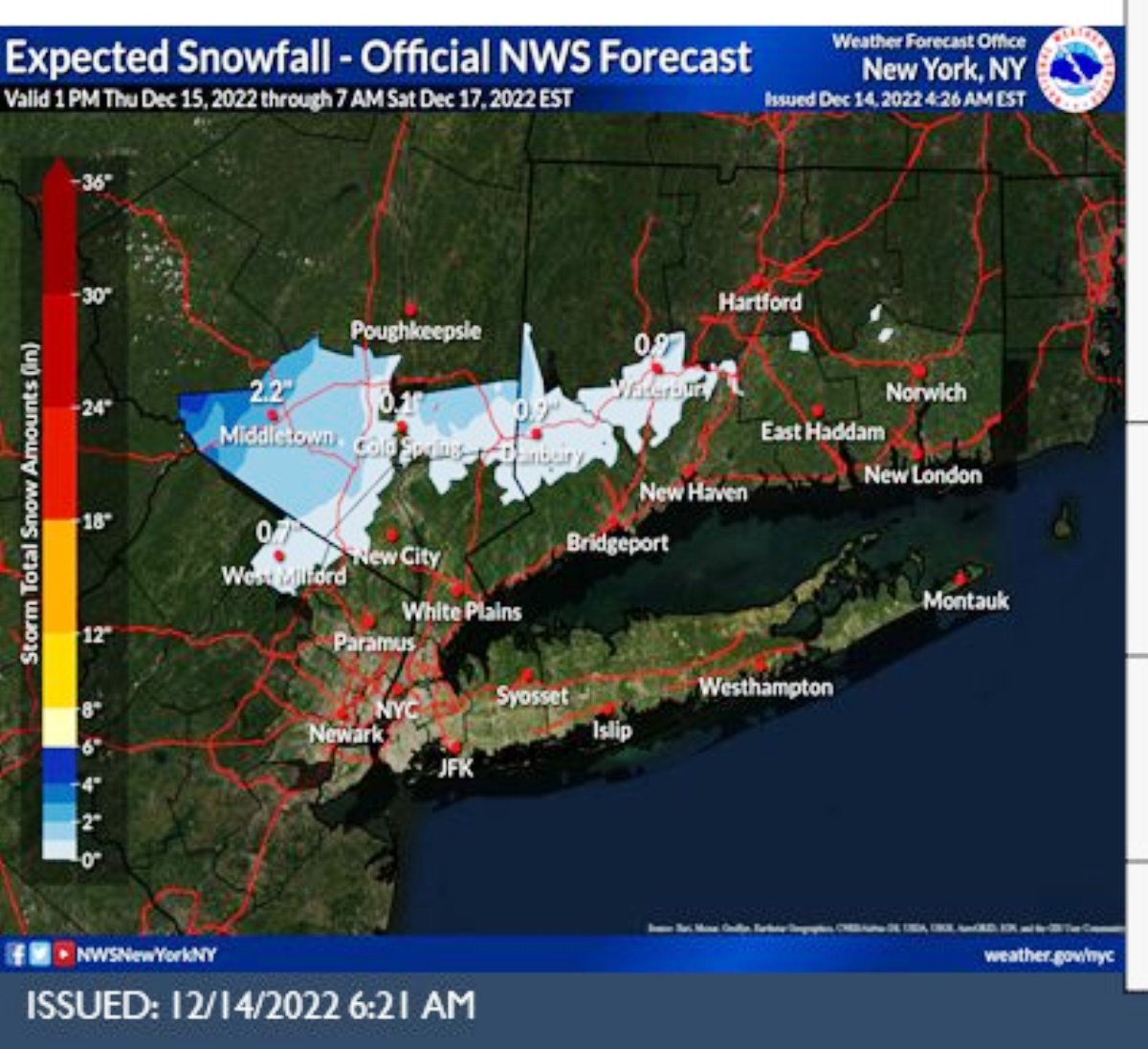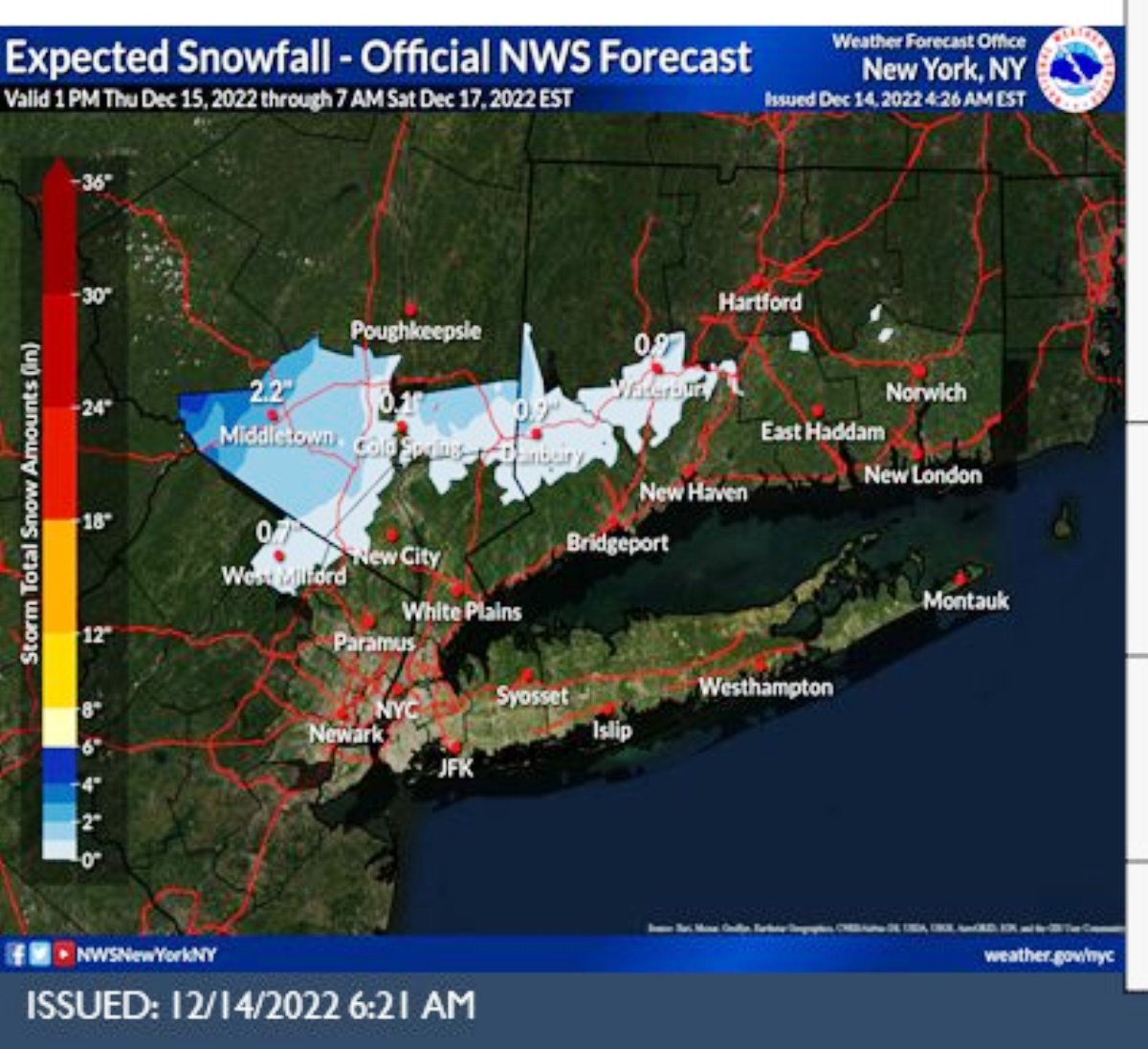 Photo: @NWSNewYorkNY / Courtesy
A storm is brewing that could bring significant snowfall to certain areas of the Tri-State region, including New York City.
Those further west of the city could see the beginning of the flakes on Thursday morning, but most of it is expected to reach the metropolitan area in the afternoon. In addition to one messy mix of snow and water precipitation, the winds will pick up. They are expected rgusts over 30 mph Thursday and into Friday as the storm threat persists, summed up NBC News.
As was the case with last Sunday's storm, the first of the season, coastal areas and places in and around New York City will remain above freezing and can expect mostly rain. Snow will accumulate mostly in the upper Hudson Valley, as well as the Poconos and Catskills mountains in the far north and west of the city.
Due to the prolonged duration of the snowfall on Thursday through Friday nights, it is possible for it to accumulate close to a foot or even more, especially further north or west of the city. In northwestern New Jersey and the Hudson Valley, 3 to 8 inches can be expected.
A winter storm watch is in effect for Sullivan and Ulster counties in New York, as well as for Pike in Pennsylvania, and Sussex and Warren in New Jersey from Thursday morning to Friday afternoon.
Inland areas just north and west of New York City will begin with a wintry mix of snow, ice and rain on Thursday, with a wind chill of 31F (-0.5C) in the day and 23F (-5C) at night. Then, as the temperatures rise during the day, the weather will change to almost total rain on Friday (94%).
While snow is unlikely to accumulate in the city, we could get some mixed precipitation. In any case roads are expected to be slippery on Friday, so drivers are advised to take extra care.
Weather updates can be found here and on the website of the National Weather Service (NWS-NY). More details here about the forecast in New York and Jersey counties.