Health
Medicine students from the University of Alicante will be able to do internships at the Hospital del Vinalopó in Elche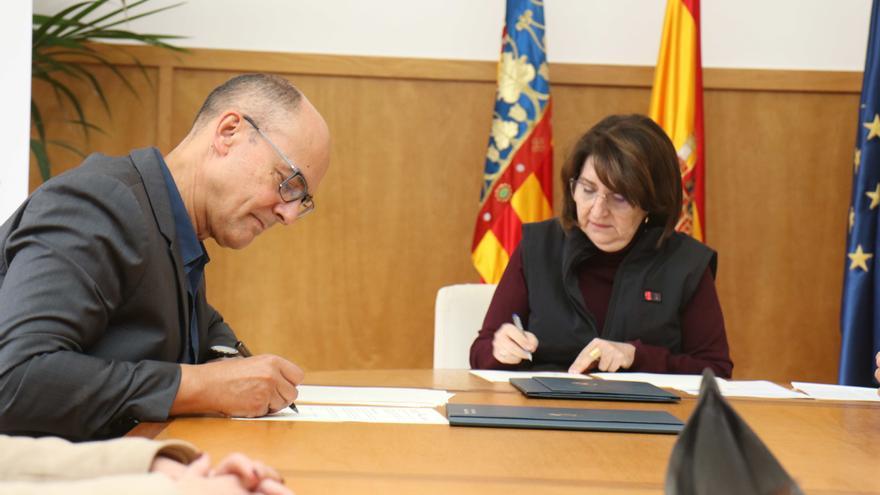 The Ribera health group and the University of Alicante signed a collaboration agreement on clinical and health training last Friday so that students in the field of health sciences can do internships at the Vinalopó University Hospital, managed by this group sanitary. The agreement was signed by the doctor Rafael Carrasco, managing director of the Vinalopó Health Department, and the Chancellor of the University of AlicanteAmparo Navarro.
Through this agreement, it is possible to carry out clinical and health curricular practices for students of all official bachelor's and master's degrees in the field of Health Sciences that are taught at the University of Alicante: Medicine, Nursing, Human Nutrition and Dietetics and Optics and Optometry, as well as in the Master's degrees in Emergencies and Catastrophes, Active Aging and Health, and Nutrition and Food.
The collaboration takes shape, on the one hand, in the training on the study program, theoretical training and the completion of practical credits by the students of the University of Alicante, through practices carried out at the Vinalopó University Hospital.
but also in the cooperation so that research and university teaching in the field of Health Sciences can be used in the constant improvement of health care and in promoting the creation of lines of research in Health Sciences.
Rafael Carrasco highlighted the importance of this collaboration with the University of Alicante: "We have a firm commitment with the professionals of today and of the future, and we will only have the best professionals if we collaborate with the best universities", he assured.
For her part, Amparo Navarro celebrated this new agreement that "opens a important way of collaboration with the Hospital Universitario del Vinalopó, both for the training of our students in the different degrees related to Health Sciences, as well as for applied research in the field of Medicine in all its facets, be it training, medical or healthcare" .