Health
MIR abandonment of 30% in 2 specialties: risk of relief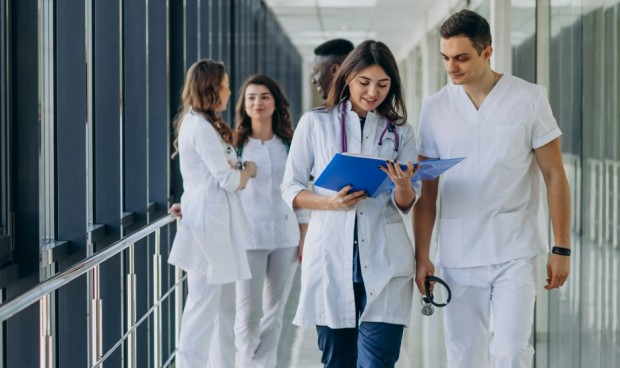 Almost three out of every ten MIR of Occupational Medicine and Clinical Pharmacology will leave the specialization before finishing it in the period up to 2036, according to the calculations presented by the Center for Studies of the Granada Medical Union (SMA)which blames the "lack of attractiveness" for the fact that up to nine branches have a dropout rate of over 10 percent.
This study on the debate around the lack of doctors in the medium term sets the MIR dropout rate at 6.3% between 2021 and 2036. Although this is not an alarming percentage, the truth is that in a handful of specialties the abandonment rises significantly. Above all are Clinical Pharmacology, with an index of 30.8 percent; and Occupational Medicine, with 25.8 percent. They are followed, with 23.2 percent of applicants who do not complete the training cycle, by the branch of Preventive Medicine and Public Health.
Another six specialties will present a dropout rate of over 10% in the coming years: Immunology (14.7 percent), Allergology (14.5), Pathological anatomy (13.0), Geriatrics (12.0), Microbiology and Parasitology (11.6), Family Medicine (10.3).
The Andalusian Medical Union emphasizes in its report the relevance of these data, which invites us to "study the high dropout rates in some specialties" to try to "take measures and make them more attractive".
Aged staff in the SNS
In fact, in the specific case of Clinical Pharmacology, the situation is especially alarming, since according to these data it is one of the specialties that will not be able to renew its workforce once its veteran professionals retire (up to 24.3 percent of this branch have over 60 yearsand it is estimated that only 104 MIRs will specialize between 2021 and 2026).
Occupational Medicine is in a similar situation, with a rate of over 60 years of 30.9 percent, to which 493 specialists will be incorporated in this period of time.
MIR specialties with lower abandonment
In any case, there are important contrasts between specialties. On the opposite side to Clinical Pharmacology and Occupational Medicine are branches such as Digestive system, which will present a dropout rate of just 1.3 percent. This is a percentage similar to that of Pediatrics (1.7), Medical Oncology (1.8) and Cardiology (1.9).
Although it may contain statements, data or notes from health institutions or professionals, the information contained in Medical Writing is edited and prepared by journalists. We recommend the reader that any questions related to health be consulted with a health professional.