Business
Price of the dollar today, November 3: Exchange rate in Honduras, Mexico, Guatemala, Nicaragua…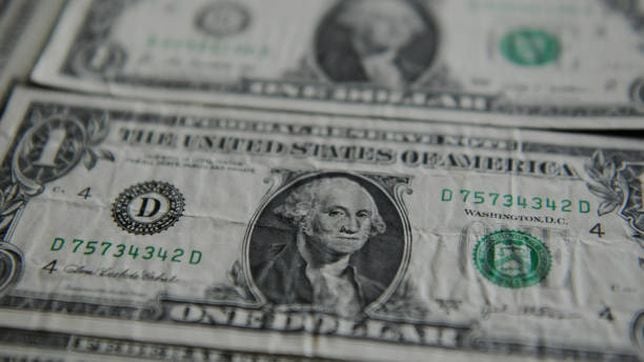 After two sessions registering losses, the US dollar rebounds.
For the morning of this Thursday, November 3, the greenback recorded a slight rise, which was supported byr the aggressive stance of the United States Federal Reserve (Fed) regarding monetary policy issues.
According to Fed Chairman Jerome Powell, the Central Bank will carry out another increase of 75 basis points in interest rates for the current month of November, being the fourth consecutive increase of such magnitude.
This position caused the strengthening of the dollar globally. However, the traders continue Stay tuned for the Fed's next moves.since the President pointed out that it is "premature" to think of a pause in the cycle of increase.
Although it is still necessary to continue raising interest rates to combat inflationthere is a possibility that the magnitude of the increases will begin to decrease as of next December.
You may also be interested in: Midterm Elections 2022: Check the early voting dates by state
Price of the dollar today, November 3: Exchange rate in Honduras, Mexico, Guatemala, Nicaragua…
Next, How much is the US dollar in Mexico and part of Central America this Thursday, November 3, according to the most recent update of investing.com, famous financial website.
Purchase
Sale