'Top Gun 2' and the best memes of Tom Cruise without a shirt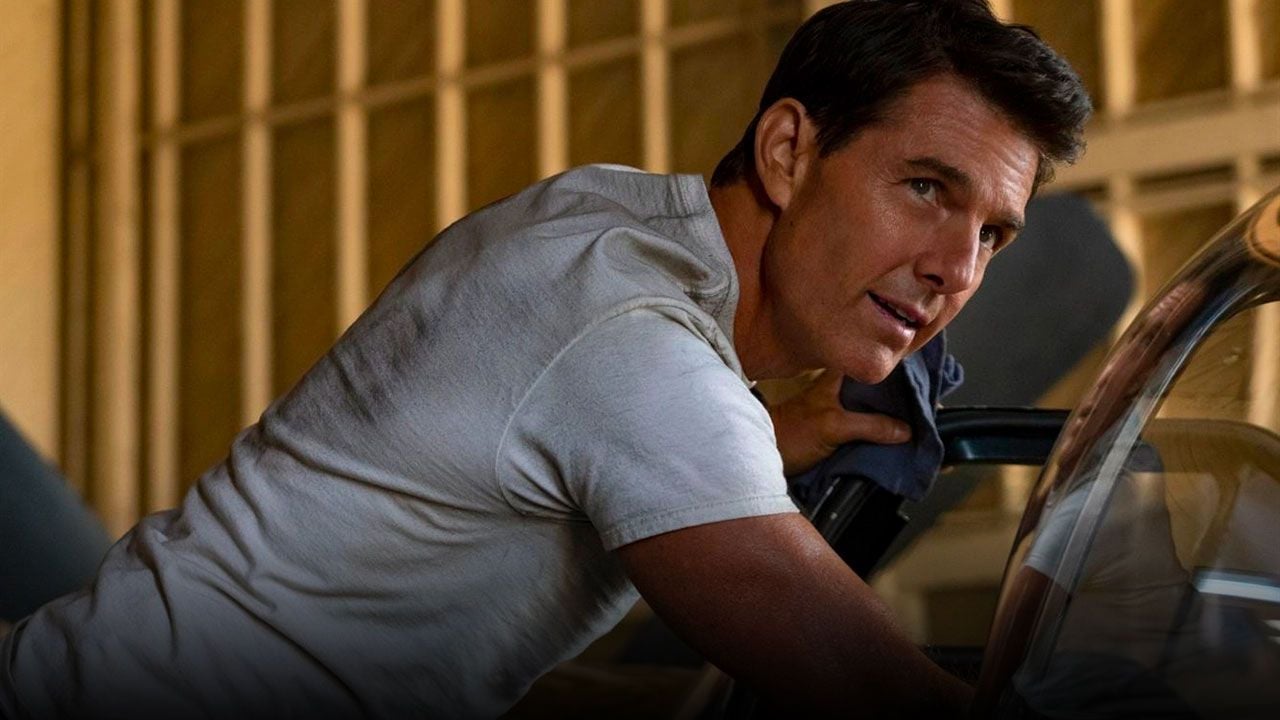 No one is saved from memes and especially in movies, but when it comes to Tom Cruise shirtless, they don't necessarily have to be 'hate'.
top gun marked an era and although for some it is the best film of the eighties, it was not precisely because of its cinematographic quality, otherwise also for the great attractiveness of its protagonistTom Cruise, so much so that there was a second part (Maverick) that met all expectations.
For those who do not know, We will remember that in the first saga the soldier Mav, who has been in service for 30 years, returns in this second part, now as an instructor for military pilotsthe film focuses on him having to heal open wounds from the past, as well as his deepest fears, especially those that remind him of Nick Bradshaw, played by Anthony Edwards.
And for all lovers of the protagonist Tom Cruisethe one we remember with black glasses, on a motorcycle, in addition to a unique smile and from time to time playing volleyball. Today we prepare something different, the best Mav memes without a shirt.
A classic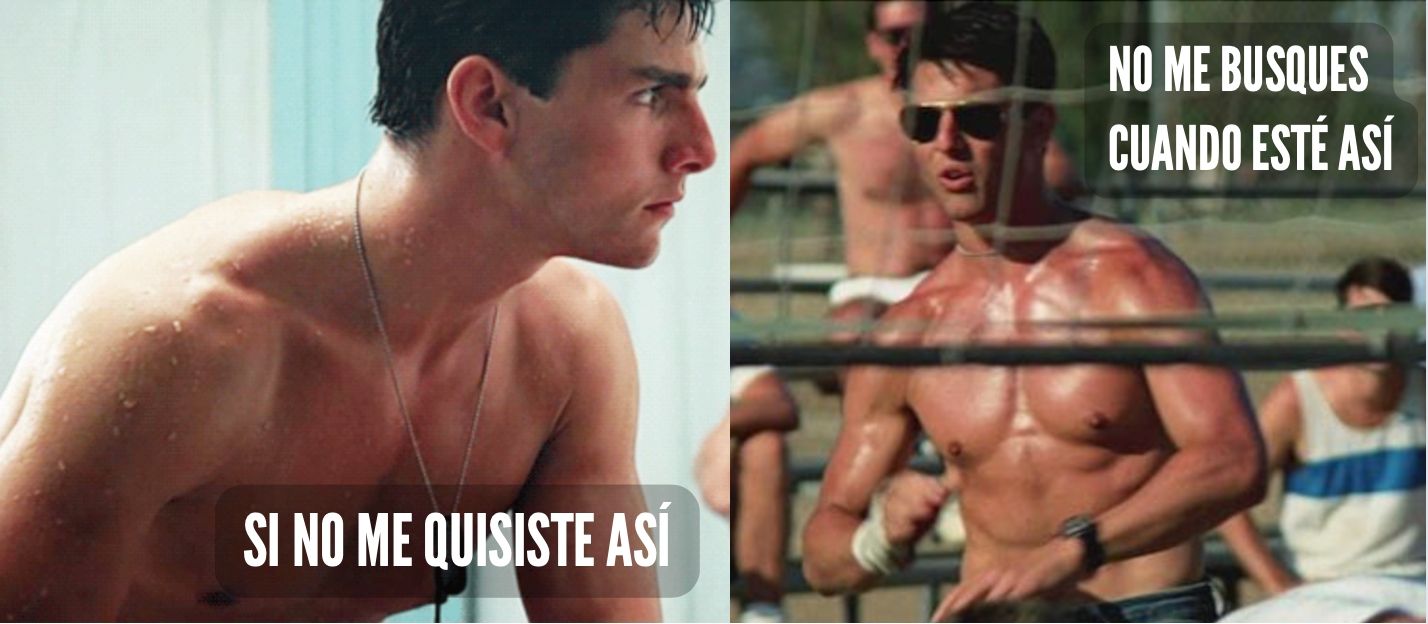 In the first photo we can see the meme that is described as a skinny man, without much talent or attractiveness, contrary to the image that can be seen on the right, of a Tom Cruise more talented than ever, empowered and reaching Maverick more mature, stronger and with a better body than in the 1986 film.

An image says more than a thousand words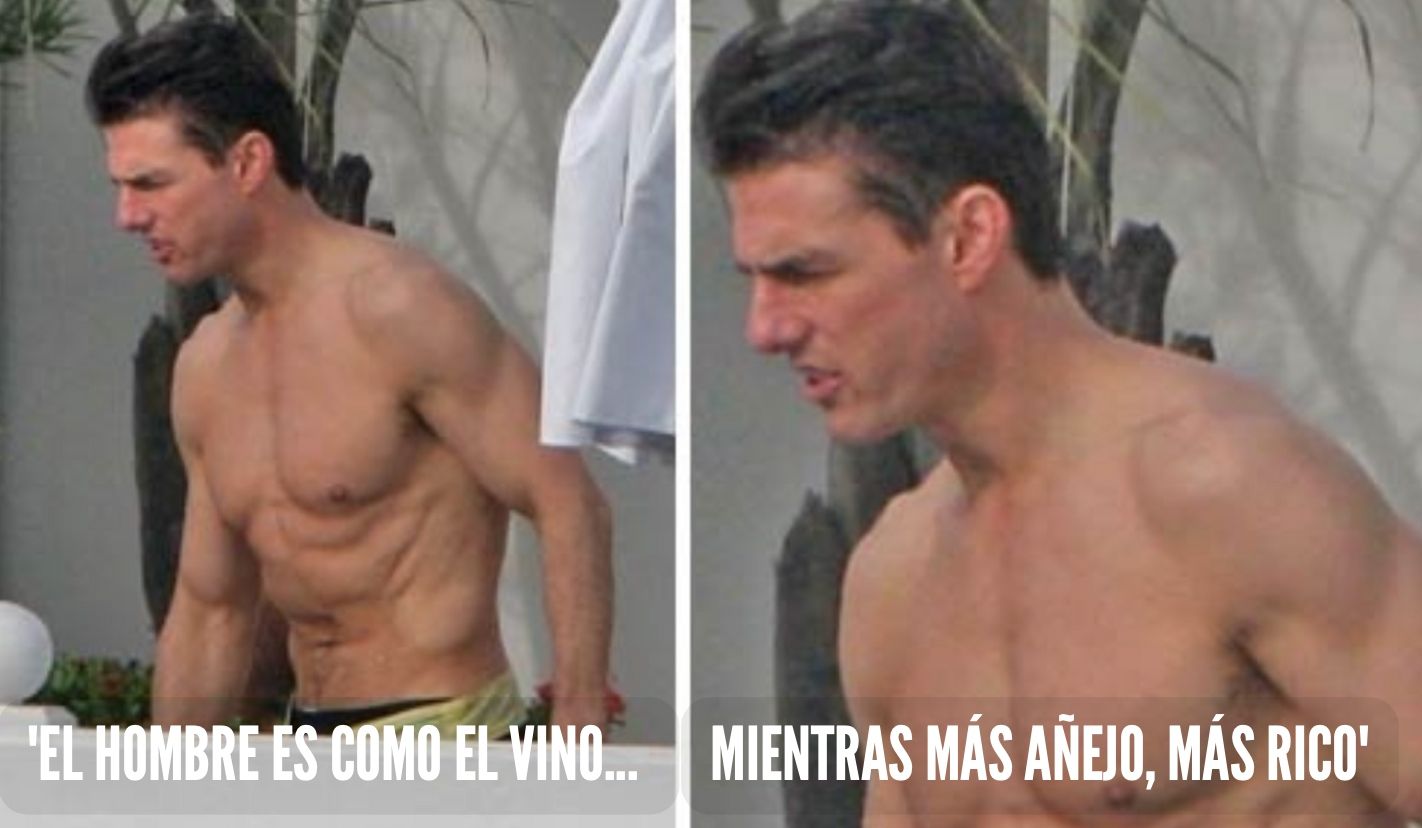 These photographs that capture Tom red-handed, prove what that phrase about wines says "the older the more delicious" and well, some women and followers of the actor applied it to these images. Do you agree with them?
convincing my partner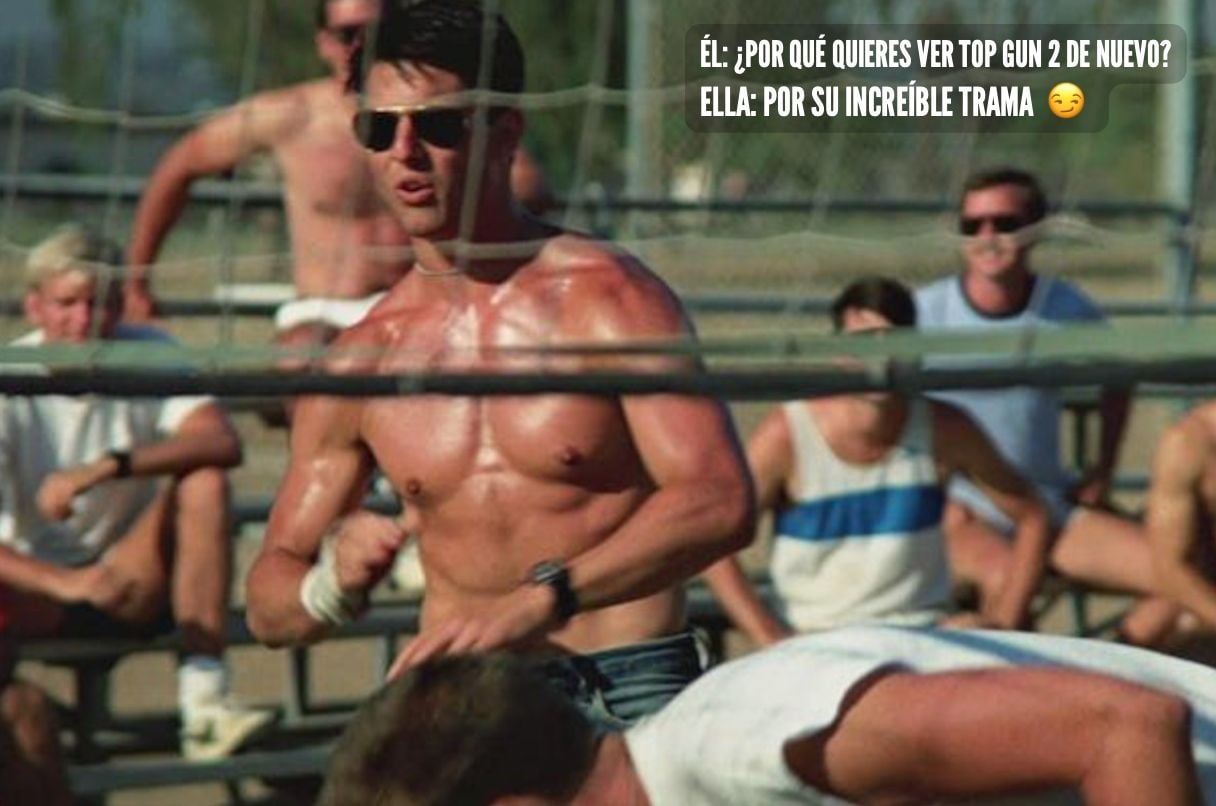 We love this meme, because it refers to a woman asking her boyfriend to take her to see the movie again because of its "great plot", although Cruise fans know perfectly well that it is to see him, especially in the scenes where he looks shirtless on the beach. Do you remember them?
the most viral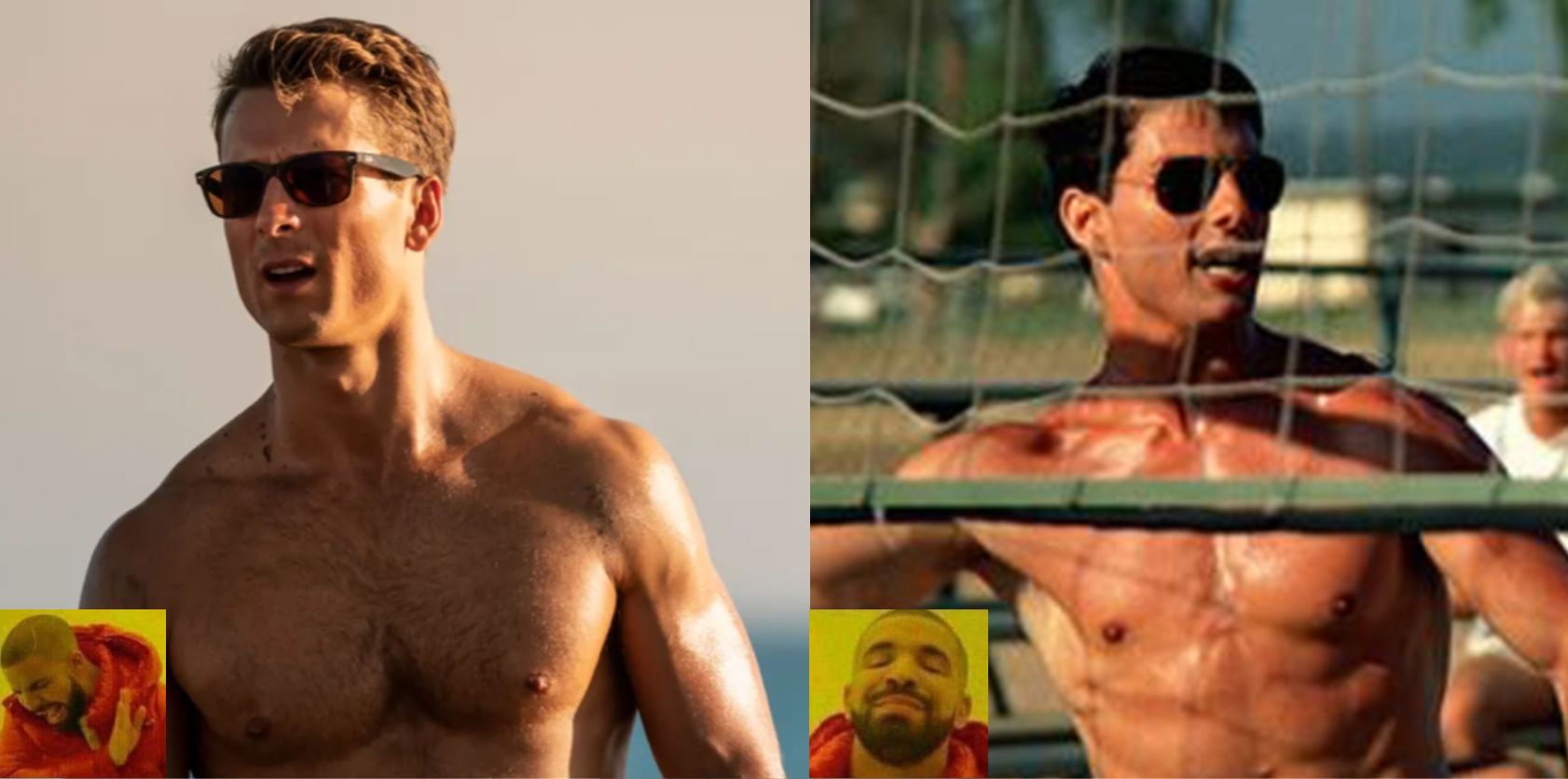 Another meme that many locate and constantly viralized on Facebook, for this one we use the protagonist of Hagman (Glen Powell) against an image of the first actor, Tom. Although they are both quite good in their roles and attractive, most prefer Mav.
They even wanted to play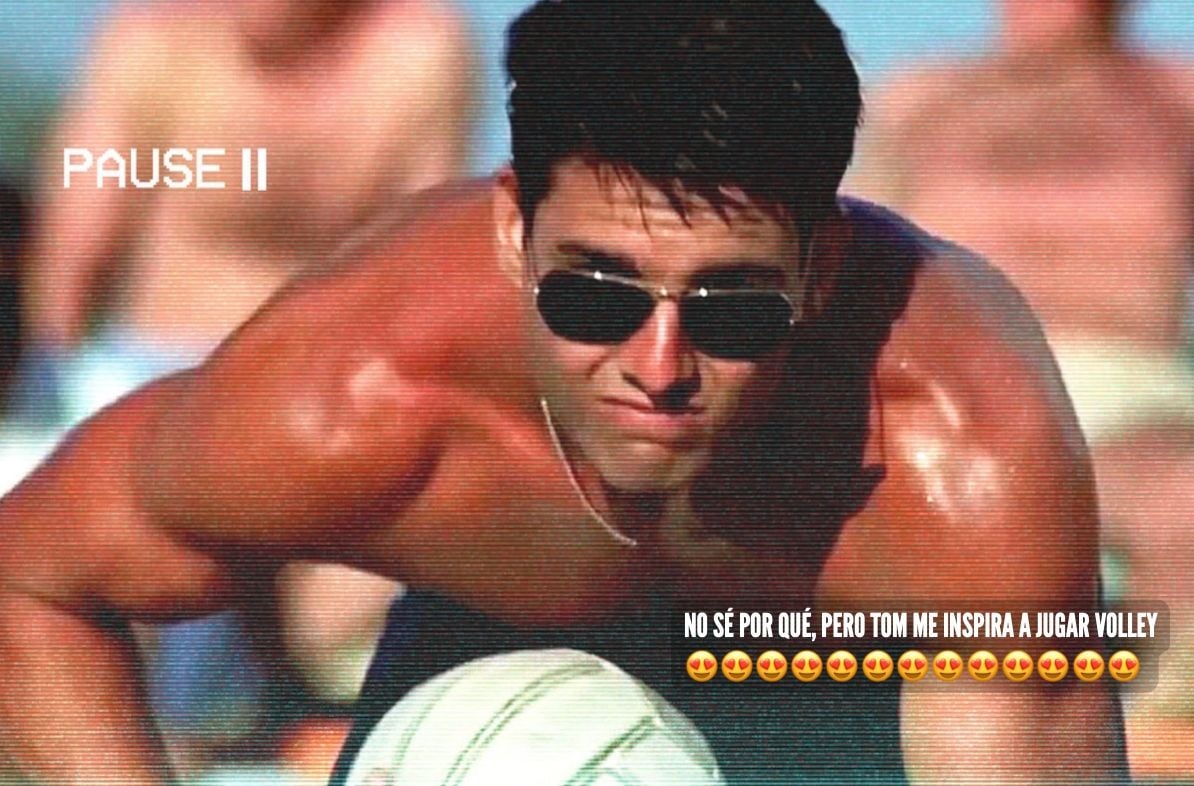 And well, we close this area of ​​memes with the image of some lover of Tom who suddenly decided to start playing volleyball, since every time he does it he imagines Maverick shirtless, muscular, wearing sunglasses and on the beach playing with the rest of the pilots.