The tremendous mess Angelina Jolie is in with the FBI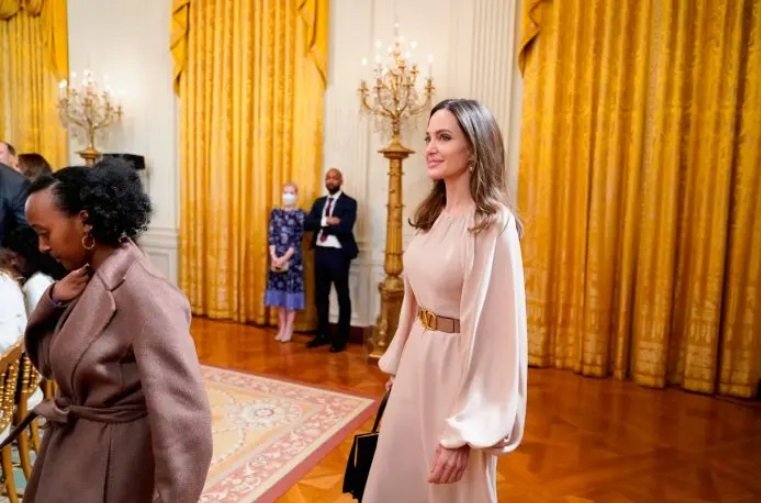 Angelina Jolie is determined to start legal action against the FBI. Yes, against the most important criminal investigation and intelligence department in the United States. Although the actress's name does not appear in the official lawsuit document, sources close to her have claimed that she is using a pseudonym to preserve her and her children's safety.
In recent days there has been speculation that the "Maleficent" actress is suing the FBI for failing to investigate an incident of domestic violence that occurred in 2016, which involved her eldest son, Maddox, who was 15 years old at the time. According to the "Daily Mail" portal, the lawsuit filed by "Jane Doe", the pseudonym that the actress would be using, alleges that the FBI investigation office denied her access to the records of the alleged investigation where Brad Pitt was accused. , husband of the actress at the time, of having physically and verbally assaulted her and her children while they were traveling on a private plane.
The plaintiff's attorney, Amanda Kramer, stated the following in a conversation with "Entertainment Tonight": "I cannot comment on the identity of Jane Doe, who has tried to preserve the privacy of the family. Our position is that victims and survivors should be able to access federal agency records of the crimes they experienced or reported, as is common at the state level, so they can advocate for health and trauma care and protections. legal for their children and for themselves.
The media began to associate Angelina Jolie with "Jane Doe" because, in 2016, a few months after she filed for divorce from Brad Pitt, It was revealed that the "Inglorious Basterds" actor was being investigated by Los Angeles County public social services and by the FBI for an alleged situation of domestic violence that occurred on a flight from France to the United States.
The FBI investigation determined that the actor was not involved in any physical discussion with his 15-year-old adopted son, clearing him of the charges and Jolie's accusations. However, Angelina Jolie was never satisfied with the verdict and that would be the reason why she would be suing the FBI.
However, contrary to what can be read in the "Jane Doe" lawsuit, sources close to Angelina Jolie and Brad Pitt affirm that they did receive the full report of the FBI investigation during the divorce process, although it is unknown. if both were satisfied with the results of said investigation. According to the "Jane Doe" lawsuit, the intention of knowing the full report of the investigation is so that their children receive the necessary psychological care to overcome the trauma and avoid a "possible exposure of private details about the assault", referring to a possible public recognition of the plaintiff, in this case Angelina Jolie.