The City Council of Trujillo takes another step towards the diamond factory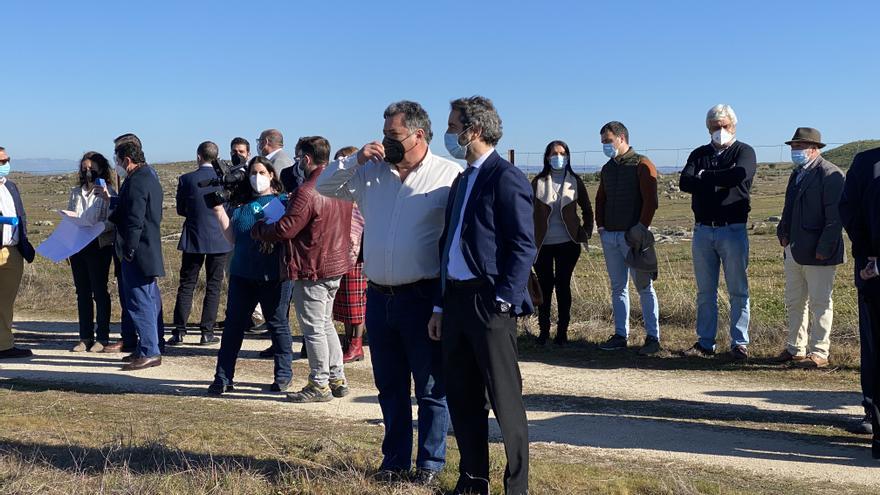 The implementation of the diamond factory in the Trujillo municipality continues to be one of the main wishes of the socialist government teamwhich convened yesterday, at ten o'clock in the morning, an extraordinary plenary session on an urgent basis, to give the green light to one of the most relevant issues in the advancement of the new industrial project.
This time, it was a punctual modification of the Subsidiary Norms of the sector 10which the corporation unanimously approved and which specifically affects the Arroyo Caballo industrial estatewhere it is planned to establish said factory, promoted by the American company Diamond Foundry and whose partner is the well-known actor Leonardo Dicaprio.
As José Antonio Redondo, mayor of the city, pointed out in a subsequent press conference, "An important step has been taken that we will surely remember for a long time in Trujillo"referring to the rearrangement of plots in the area.
In the same way, he clarified that although it seems simple, "Many actions are being carried out by the City Council", which continues to focus on facilitating the materialization of this project as much as possible. "We can't let our guard down," says Redondo.
In this way, and once the aforementioned modification has been approved, it will be exposed to the public for 45 days, in case there were allegations and the next step would be to grant the building license. "There is work to be done, but the fear of paperwork is fading away," he said.
Also, the mayor advanced that next Tuesday, he will meet in Mérida with representatives of the Hydrographic Confederation of the Tagus and the Junta de Extremadurain order to deal with some issues related to the use of water from the areas adjacent to the future factory, for its cooling.
New sewage treatment plant
In this sense, Redondo has the intention that the water from the Mimbreras stream be collected and redirected to the Arroyo Caballo polygonthrough a drive motor. "The idea is that before this water falls into the treatment plant, it does so in a settling pond, in which there would be a turbine that would generate electricity, so that the self-propulsion would be free," he explained.
All this would mean construction of a new treatment plant, from which practically potable water would be obtained, for cooling the factory and for the rest of the estate. "Everything that is not for human consumption." In fact, this proposal has already been transferred to the Diamond Foundry consultancy.
It should be noted that the deadlines continue as when the project was announced. A) Yes, the movement of earth could be carried out in June and the beginning of the works of the factory, in September or October. "The geotechnical study is already awarded to a company from Trujillo," said Redondo.