Mexican actor Manuel García Rulfo stars in Netflix's The Lincoln Lawyer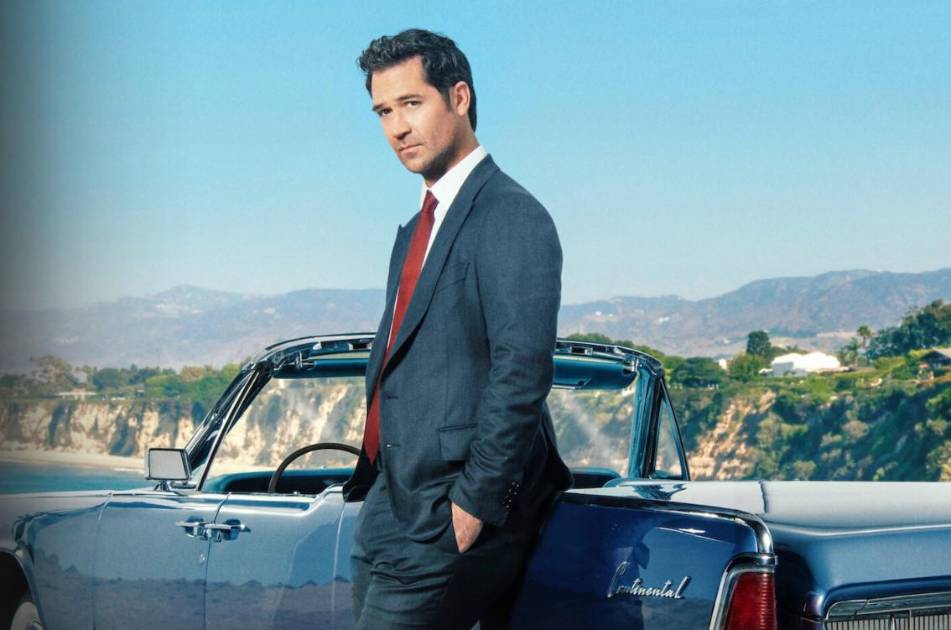 The Lincoln Lawyer is the new Netflix series designed for those who like judicial dramas and the environment of lawyers that premiered on May 13 with a first season of 10 episodes of almost an hour each and is already located among the most attractive new contents of the streaming service.
It is based on one of the cult novels written by Michael Connelly and which has already been made into a film, under the direction of Brad Furman, now with the character of Mickey Haller, starring 41-year-old Mexican actor Manuel García Rulfo.
"When I was doing the series, I felt very identified by what Mickey Haller was going through," he said for a recent publication in Who magazine.
"It is the first time that I star in a series in the United States, in another language, I have a lot at stake."
The rest of the cast of this series is made up of actors and actresses who have already had appearances in important series, the renowned Neve Campbell as Maggie McPherson; Becki Newton (Tell Me a Story) who plays Lorna; Jazz Raycole -Izzy-; Angus Sampson -Cisco- and Christopher Gorham, who is in charge of the role of Trevor Elliott.
Synopsis
The Lincoln Lawyer is a drama based on the series of novels by Michael Connelly. The story follows Los Angeles attorney Mickey Haller, who runs his own law firm out of the back of his Lincoln Town car.
Trying to find his footing again after spending time away from the law, Mickey decides to return to Los Angeles, where a mystery awaits him to solve that will put him back in business.
On the trajectory of García Rulfo
Manuel García Rulfo was born in Guadalajara, Jalisco, on February 25, 1981. He is currently a Mexican film and television actor who is starring in the Netflix series The Lincoln Lawyer. He has also been best known for his participation in different movies and TV series like Perfect Strangers, "Cake", "Touch: The Series" and "The Magnificent Seven".
He tried to pursue a college degree in Mexico but eventually dropped out and went to Los Angeles to study acting.
He trained at the Larry Moss Studio and then, upon his return to Mexico, he joined the cast of his first feature film "La Última y Nos Vamos" and two more Mexican films. In 2013 she landed her first role in Hollywood.
However, this jump to Hollywood was not as fast as it seems. In an interview with the magazine Hello! In 2016, Manuel revealed that before working in the American industry he was away from acting for two years because he dedicated himself to his ranch in Mexico.
He decided to travel to Los Angeles to take a photography course. It is there that a friend introduces him to an agent, who is the one who finally gets him a casting for the film "Bless Me, Ultima", based on the novel by Rudolfo Anaya.
After recovering his passion for acting, Manuel is called in 2014 to participate in the film "Cake" with Jennifer Aniston.
After dividing his work between the United States and Mexico, the actor starred in the film "The Magnificent Seven", a new version of the homonymous western from 1960, where he shared roles with Denzel Washington, Chris Pratt, Ethan Hawke, Vincent D'Onofrio, among others. other Hollywood actors.
Among the productions that Manuel has highlighted are "Squad 6" from 2019, along with Ryan Reynolds, "Greyhound: in the enemy's sights", alongside Tom Hanks, "Day of the Soldier", with Benicio del Toro and Josh Brolin , among other.