'The father of the bride', the new remake of HBO Max, premieres trailer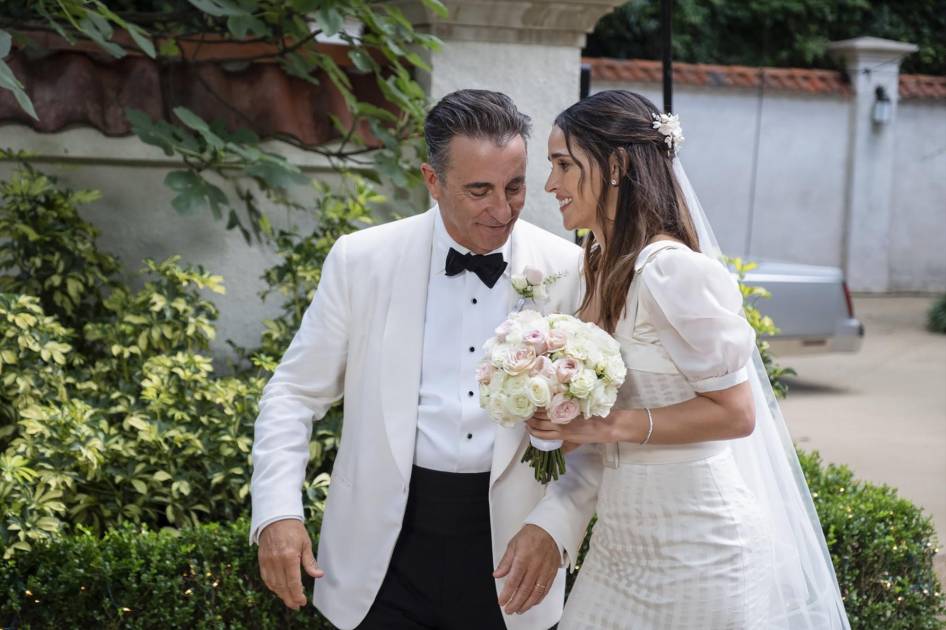 A classic romantic comedy is back. the father of the bride (Father of the Bride), an exclusive HBO Max premiere, premieres its trailer this Monday, raising expectations for this film directed by the Mexican Gary Alazraki.
Alazrakiknown for the hit movie We the noble (2013) and for the also very popular series Ravens Club (2015-2019), will be the director of this remake that this time and as a novelty will feature a Latin family starring Andy Garcia, Gloria Estefan, Adria Arjona, Isabela Merced, Diego Boneta Y Chloe Fineman.
In this first preview we see the essence of this comedy: A father who resists the idea of ​​seeing how his daughter married to the love of his life thus leaving the family nest, but now through the landscapes of Miami where it was filmed.
The synopsis reads: "It is with great enthusiasm that we invite you to celebrate the love, food, music and fun of Father of the Bride, a modern romantic comedy updated on the timeless classic. This sparkling story of a family and their unbreakable bonds illustrates the surprising and hilarious ways the heart can adapt in the name of love."
The HBO Max original production, set to premiere on June 16, will give viewers a dose of real laughs and classic rom-com appeal by revisiting generational differences through humor and heart. Also, it will show us how a couple of crazy families, conflicting cultures and opposing traditions collide with each other while trying to plan a wedding.
Unlike the first remake, this film shares a celebration of Latino culture and the diversity of national cultures that make it up.
This story achieved great success in 1991 starring Steve Martin which actually led to a sequel a few years later, but now dealing with the pregnancy.
However, the original film took place in 1950 with a cast led by Spencer TracyElizabeth Taylor Y Joan Bennett under the direction of Vincent Minnelli who received three nominations for Oscar.
This time Father of the Bride It has a script written by MattLopez, who has worked on films like Bedtime Stories (2008) of Adam Sandler either The Sorcerer's Apprentice (2010) with Nicolas Cage as the protagonist, will write this new film.