Roman Reigns reacts after becoming the new Unified Champion and defeating Brock Lesnar at WWE WrestleMania 38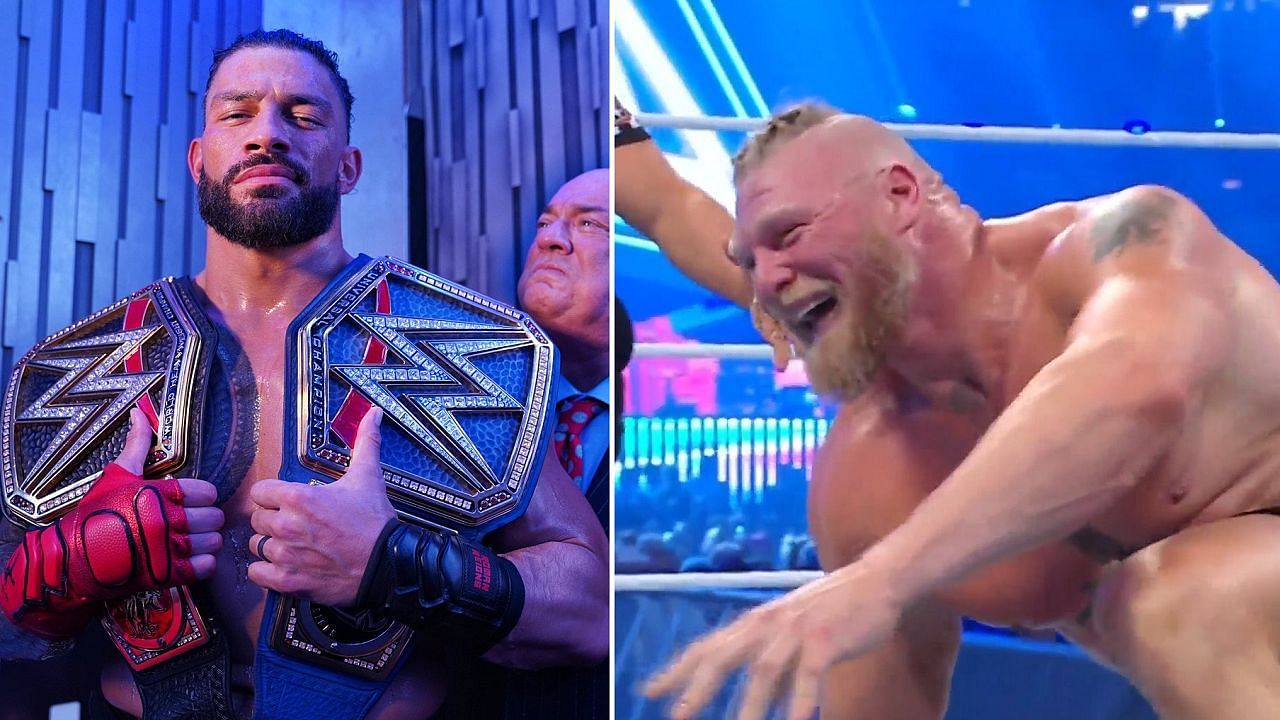 WWE WrestleMania 38 has a great finale. The match that was awaited was seen in this mega event. Everyone was waiting for the title vs title match between Brock Lesnar and Roman Reigns. This match was very strong and Roman Reigns won the match. Roman Reigns is now the new Unified Champion of WWE. Roman Reigns's first reaction after defeating Brock Lesnar has also come to the fore.
Roman Reigns reacts after winning WWE WrestleMania 38
The main event of the second day of WrestleMania 38 saw a match between Roman Reigns and Lesnar. Both the superstars did well. Roman Reigns gave Lesnar a Superman Punch and Spear, and Lesnar gave Roman Reigns a Suplex and an F-5. There was a lot to see in this match. At one point the referee was also injured. Roman Reigns took advantage of this and gave Lesnar a low-blow. Roman Reigns also attacked Lesnar with a belt. Lesnar counterattacked even after this but in the end Roman Reigns won.
After this historic victory, Roman Reigns gave his reaction on Twitter. Roman Reigns said that he has become the Undisputed Champion. Roman Reigns once again asked the WWE Universe to accept him.
This victory of Roman Reigns was very special. Earlier, Roman Reigns had never been able to beat Lesnar in a mega event. This time Roman Reigns did a new feat. By the way, it was said in many reports that Roman Reigns would win and this turned out to be true. Fans were also saddened by the loss of Lesnar. The fans sitting in the arena expressed their displeasure. Lesnar himself also looked sad after the defeat. Well now the stature of Roman Reigns has become even higher in WWE. It remains to be seen what WWE's plans will be for Lesnar.
---