WWE WrestleMania 38 Day 2 Hours before Brock Lesnar vs Roman Reigns historic match result leaked?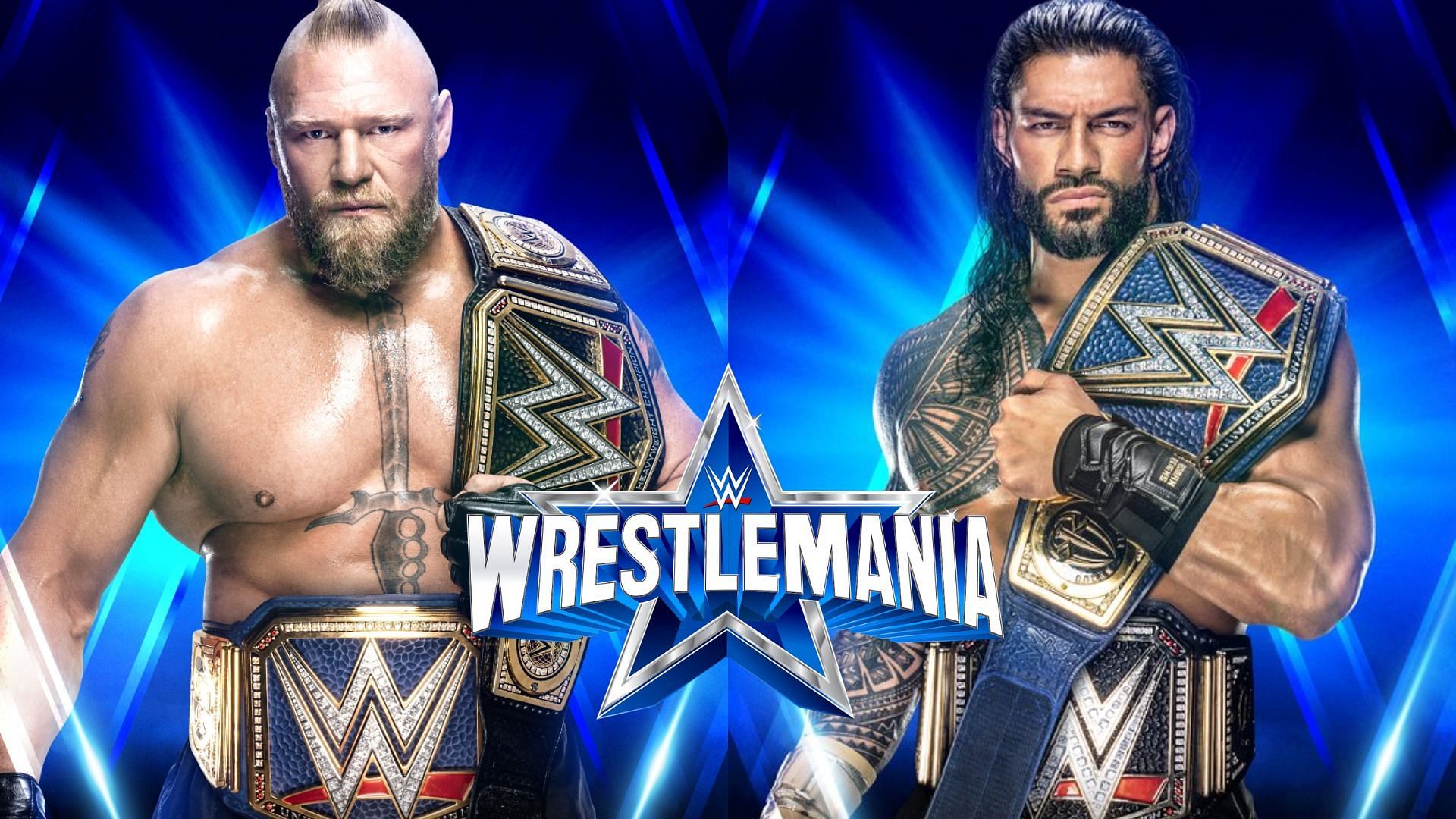 The first day of WWE WrestleMania 38 has been recorded in the pages of history. Fans got to see big surprises on the first day. WWE did a great job on the first day and the fans enjoyed it. There will be a ruckus on the second day of WrestleMania 38 as well. The biggest match will be between Brock Lesnar and Roman Reigns. There will be a title vs title match between the two. This match has not happened yet but its possible result has come to the fore.
Roman Reigns will be seen at WWE WrestleMania 38
Cody Rhodes returns on the first day of WrestleMania 38. Becky Lynch was defeated and Bianca Blair became the new Raw Women's Champion. Ronda Rousey's defeat was also seen. Steve Austin appeared in action after 19 years and defeated Kevin Owens.
There will be a total of eight matches on the second day of WrestleMania 38. The betting market also declared its result at the last minute. BetOnline has revealed the probable result of the biggest match of the second day of WrestleMania 38. Lesnar and Roman Reigns will compete in the main event of WrestleMania 38. Roman Reigns remains a favorite according to -350. At the same time, Lesnar is working as an underdog according to +225. If seen from this point of view, then Roman Reigns is easily winning in this match.
By the way, in the past, it was said in many reports that Roman Reigns would win in this match. It will be worth noting here that many changes are made by WWE at the last minute. Maybe the same thing could happen in this match as well. Everyone is feeling that Roman Reigns will win but anything can happen at the last minute. Brock Lesnar can also surprise everyone by winning big in this match. Well now there is not much time left for this match to happen. Soon the result of this match will be known to the fans. Now it has to be seen that what will be the surprise given by WWE to the fans in this match.
---