After the shocking end of the big championship match at WWE WrestleMania, the anger of the fans erupted on Twitter.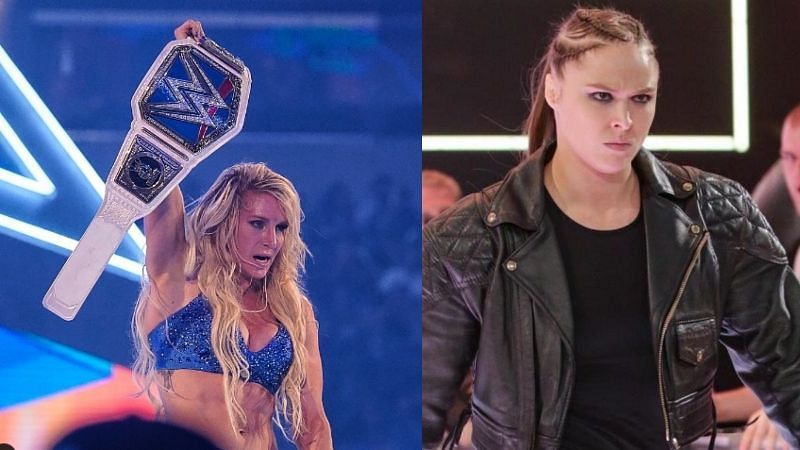 Many of the company's major titles were to be defended at WWE WrestleMania 38, one of which was the SmackDown Women's Title. In which Charlotte Flair had to defend her championship belt against Ronda Rousey.
Charlotte and Rousey are both great wrestlers, so fans also expected to see some great action in their match. Their match was quite good, but it ended in a very strange ending. During the match, Charlotte collided with the referee after being hit by a kick from Rousey.
So when Rousey applied the armbar, The Queen was also tapped out, but the referee was not present in the ring at the time to give the official result of the match. At the same time, after the referee regained consciousness, Charlotte took advantage of the opportunity to retain her title. Know here what kind of reaction the fans have given to this explosive match.
Angry fans watching WWE SmackDown Women's Championship match
"The worst moment of the event was when Ronda Rousey lost after being hit by the big boot."
"The best part of the match was the fact that there were several very close kick outs from Charlotte. In fact, the match was very bad, ending like a regular SmackDown episode. As much hype as this match at WrestleMania Done, it was just as bad."
"I'm tired of seeing Charlotte Flair as the champion, or rather, the championship being given away for free. I don't see any other superstar on the roster who has been given such a long title run."
"It would be better if WWE officials give Ronda Rousey a rematch as soon as possible."
"The result of the match was revealed only when the referee collided with Charlotte. I think the two will be face-to-face again soon."
"Ronda Rousey deserved to win this championship, but it's unfair to book her for a loss."
"Charlotte was tapped out, Ronda Rousey was the real winner of this match."
"To be honest, Becky Lynch vs Bianca Blair was a good match. Charlotte Flair vs Ronda Rousey was a good match, but Becky vs Blair was better."
---