'The eye popped out of its socket,' spoke Chucky's buddy surgeon
Mexico City /


Gianpaolo Tartaro, Victor Osimhen surgeon, spoke about the complexity of head injury suffered by Chucky Lozano's teammate at Napoli, which ended up with multiple fractures after the clash with Inter defender Milan Skriniar.
"He had a score of fractures, it was as if his head had ended up under a press. It took three hours, we had to cut him in three places on his face. You have to study a special (mask) for your case", he indicated.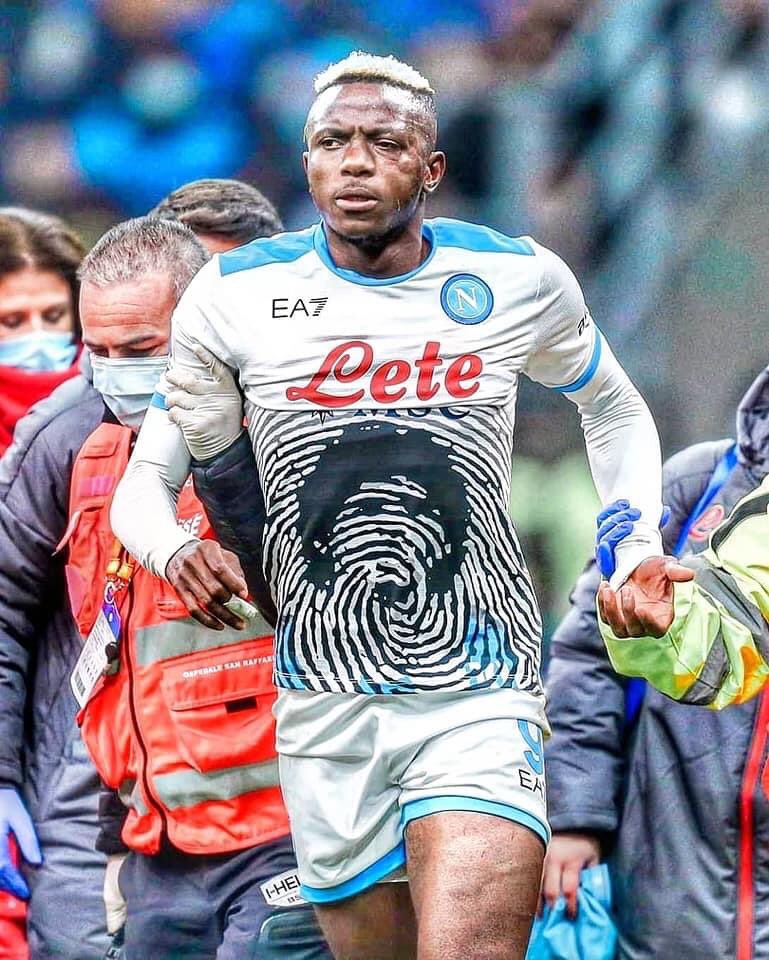 "It is not something banal: there is a nerve there, it is all very difficult. We will see how his situation evolves. What is certain is that he will not go to the African Cup. The eye went out of its socket, you have to go with leaden feet, "said the doctor who performed the operation Gianpaolo Tartaro to Calciomercato.it.
Six plates and 18 screws in the face
On the other hand, the surgeon assured that the Nigerian will have to be three months in recovery and that you should be careful as there is a possibility that he will return to the operating room.
"It is not simple at all, in fact very delicate due to the crushing of the orbit, due to the curling of the malar bone, practically destroyed. The various fractures, not just the cheekbone, obviously represented complications and it was necessary insert six plates and 18 screws", said.
"Victor has to be very careful because if there are any problems you should go back to the operating room. Osimhen stayed at the clinic and the three months that we have reserved are specific"He added in an interview with 'Il Corriere dello Sport'.
.