Did Kourtney Kardashian and Travis Barker take the next step in Las Vegas? Several signs point to this.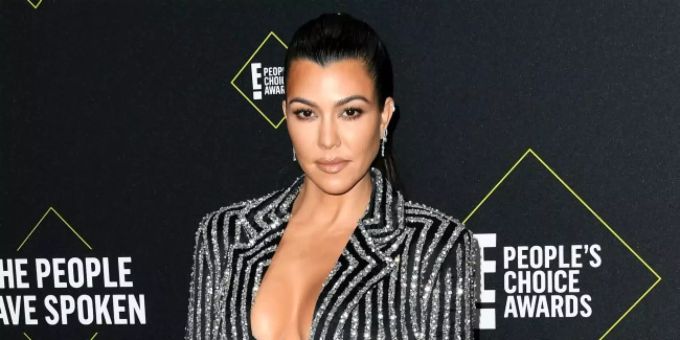 The most important in a nutshell
Kourtney Kardashian and Travis Barker may have gotten engaged in Las Vegas.
This is suggested by several posts from friends and relatives on social media.
The celebrity couple has been together since the beginning of this year.
Kourtney Kardashian and Travis Barker have apparently gotten secretly engaged. But that went quickly: The reality actress and the Blink 182 drummer have been together since the beginning of the year and have now apparently taken the next step. According to the American edition of "The Sun", the two are said to have gotten engaged last weekend in Las Vegas.
The wedding could take place as early as this year. "I believe that Travis has been planning the application for ages," reveals an insider. "They want to start their own family together. That's the more important thing for them because they both have children and want to bring their two families together."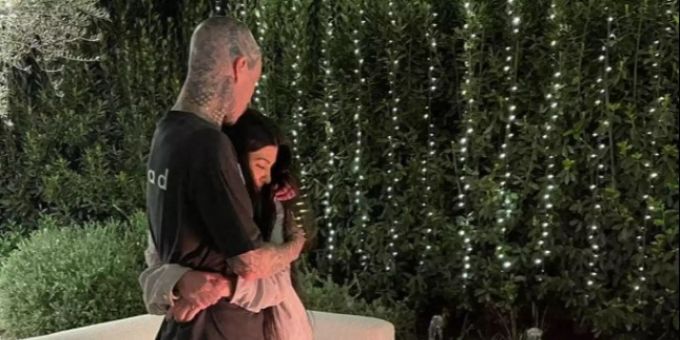 Travis' 15-year-old daughter Alabama posted a photo of her father with Kourtney Kardashian on her Instagram story, writing, "I'm so happy for you." Kourtney's younger sister Khloé Kardashian, on the other hand, sent the turtle doves a bouquet of flowers – perhaps to congratulate them on their engagement?
Kourtney herself posted a photo series on her Instagram in which the couple is visibly having fun and wrote: "What is happening in Vegas…"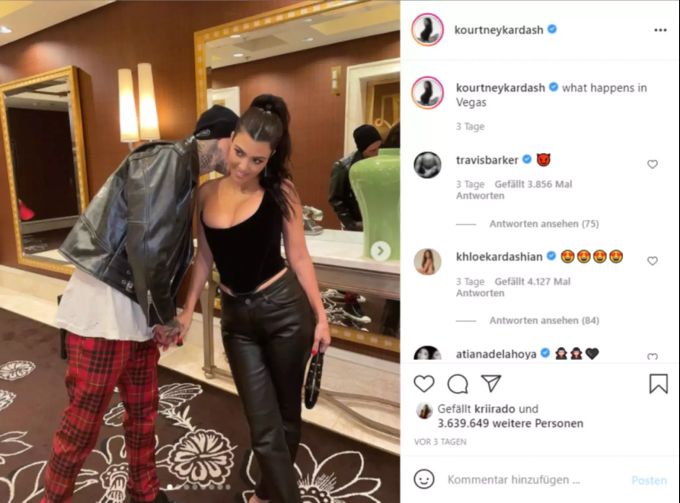 The hair stylist of the "Keeping Up With the Kardashians" star also contributed to the rumors. She posted a photo of the couple in Las Vegas and wrote: "Now I understand why people get married in Vegas. There is nothing better than love and a good time."
More on this topic:
Kardashians
Blink-182
Instagram
wedding
love

---