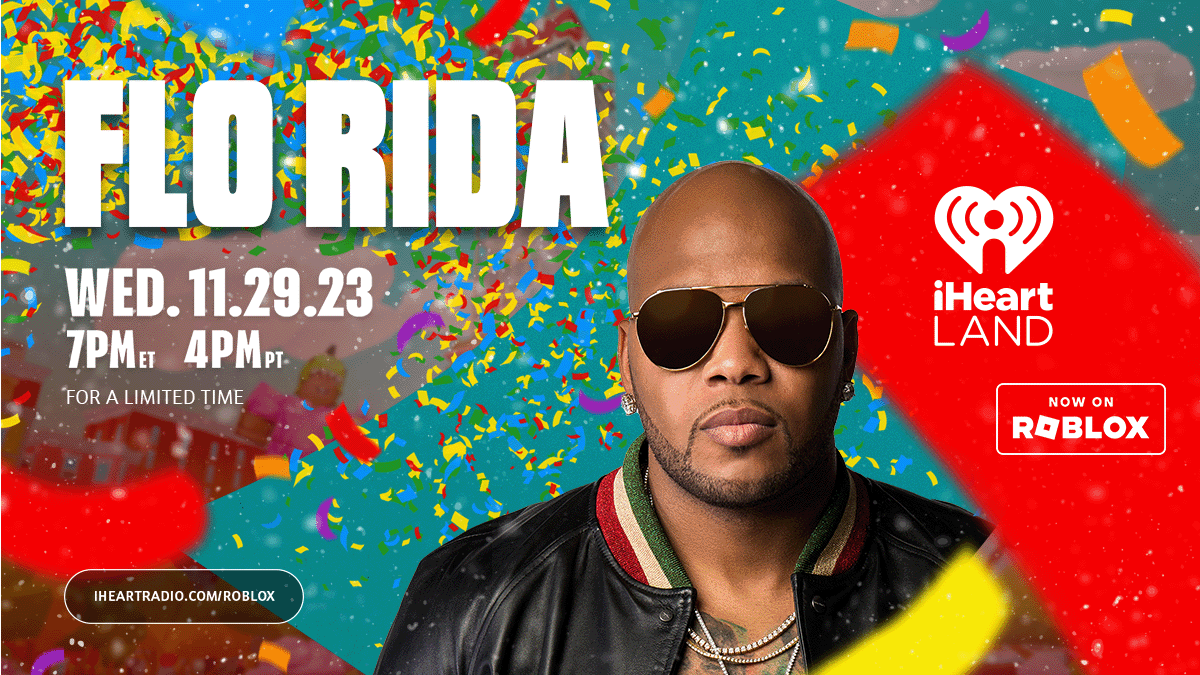 Flo Rida returns to iHeartLand on Roblox with Flo Rida's State Farm home, and fans will be able to see a special encore of the rapper's show.
During her exclusive show at iHeartLand on Roblox, Flo Rida will perform her 2022 summer hit "What A Night" as well as several other cult fan favorites. Fans will be able to experience Flo Rida in iHeartLand on Roblox starting Thursday, November 29th at 7:00 pm ET and will be available through the end of 2023—that's the season!
In iHeartLand: Radio Star Simulator for Roblox, head to Flo Rida's holiday-decorated State Farm home for an epic scavenger hunt. Be sure to search each room to collect FLORIDA letters and earn daily rewards like Flo Rida's radio pet, Flo Rida's holiday hoverboard skin, and more. Say hi to Jake from State Farm, who will be standing right outside the house to greet you and give you the details of the hunt. Lastly, don't forget to also check out State Farm's new Temple of Sound maze minigame.
Continue to scroll below to take a look at Flo Rida's home decorated for the holiday season and the start of November 29th.