Games
Summer split audience LCS and LCK; life goes on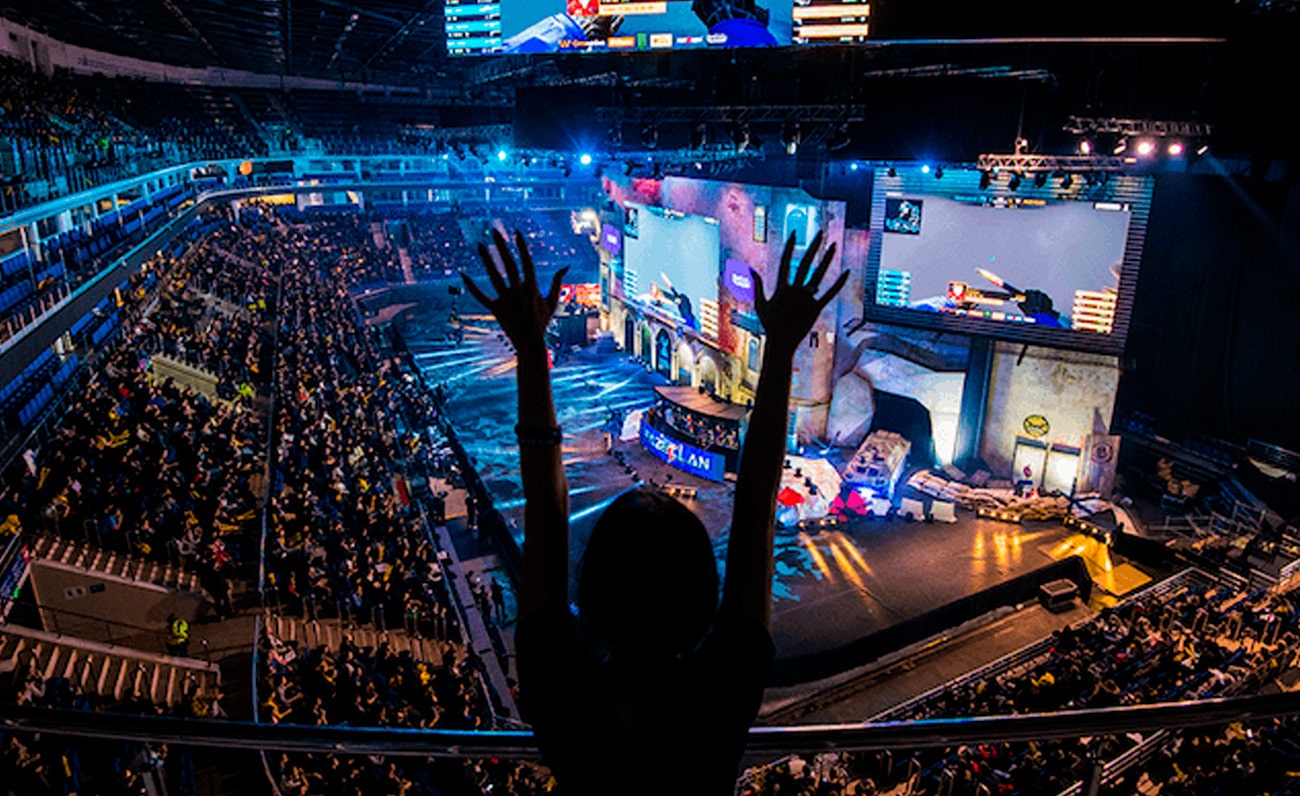 With almost every regional competition wrapping up and getting ready for the World Championship, it's time to take a look at some of the viewers at League of Legends' biggest competitions. To sum it up: life goes on. In all data, as you already know, we rely on the statistics offered by Esports Charts partners.
LCS continues free fall
League of Legends Championship Series (LCS) Summer Split 2023 recently came to the conclusion that the downward trend in the audience continues after the final, just over 223,000 peak viewers were recorded.
As a result the split has earned the unflattering title of being the least popular LCS split in modern league history.. According to Esports Charts, the event was slowly attracting less than 77,000 viewers on average with 11.9 million hours watched over 154 hours of broadcast.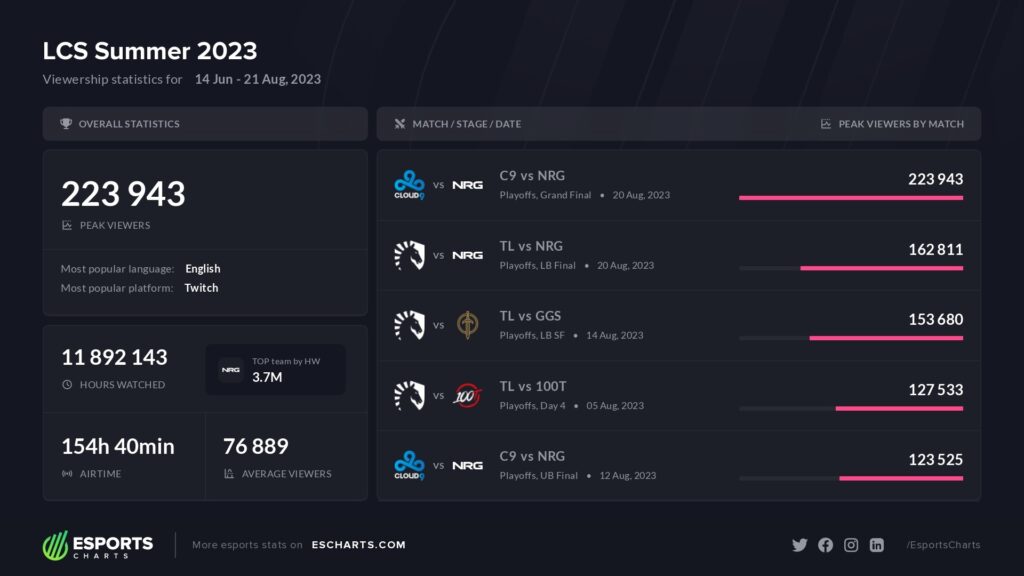 Compared to the spring 2023 LCS, the summer split was about 50,000 fewer viewers at peak and about 30,000 fewer viewers on average with about 20 hours less streaming. Compared to the summer of 2022, the 2022 edition had 150,000 more peak viewers and 7,000 more viewers on average than the summer of 2023.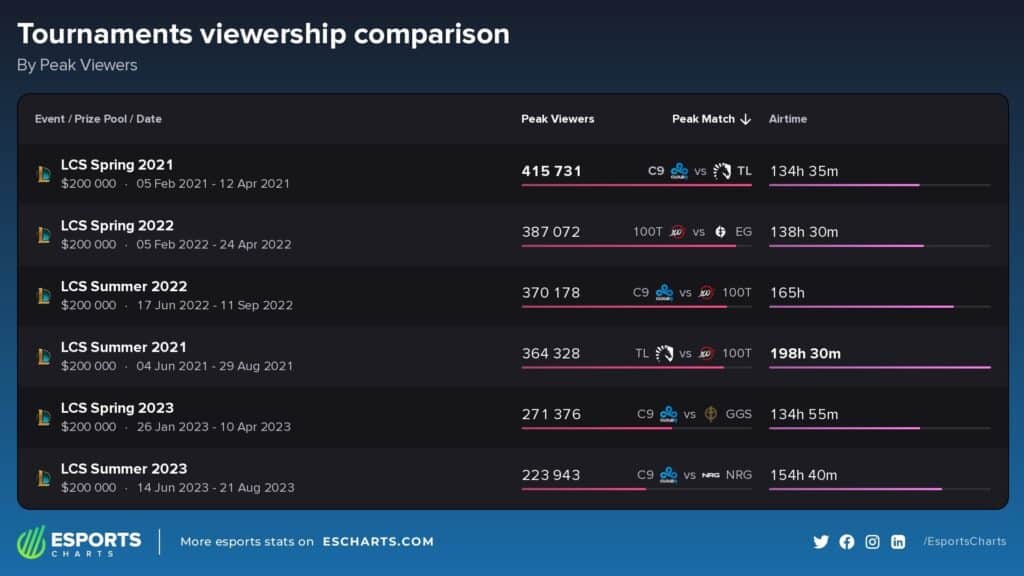 LCK keeps a good pace
For its part, the LCK, South Korea's premier League of Legends esports league, recorded the highest peak in viewership during the 2023 LCK Summer Split Finals.
According to the Esports Charts data platform, the grand final between T1 and Gen.G had a peak audience of 1.53 million. The previous LCK viewership record was set earlier this year during the LCK 2023 Spring Split (1.46M).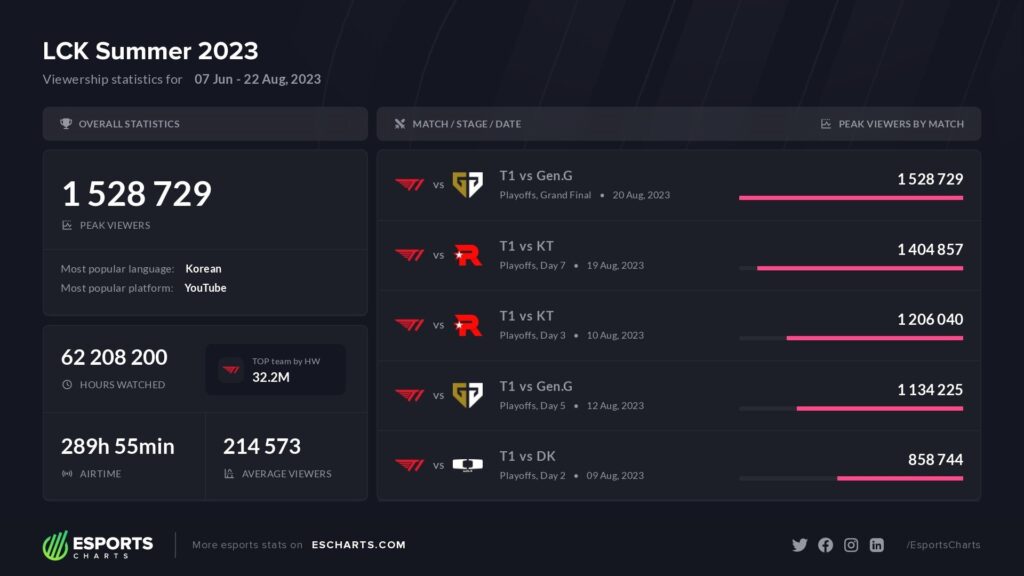 Overall, the LCK 2023 Summer Split is the 12th most watched League of Legends esports event in terms of peak viewership and the highest for a regional league, second only to international competition.
By average viewership, South Korean esports organization T1 was the most popular team, averaging over 450,000 spectators throughout the competition.. Gen.G, the league's ultimate winner, came in second with an average audience of just over 300,000 viewers.
While LCK broke its previous record for most views, lThe 2023 summer split saw fewer viewers on average than LCK Spring 2023 (234,200), as well as last year's LCK summer edition (224,200). This year's summer split drew around 214,600 viewers, averaging nearly 290 hours of airtime.