Health
Benefits of walking sea | How beach sand can improve health and wellness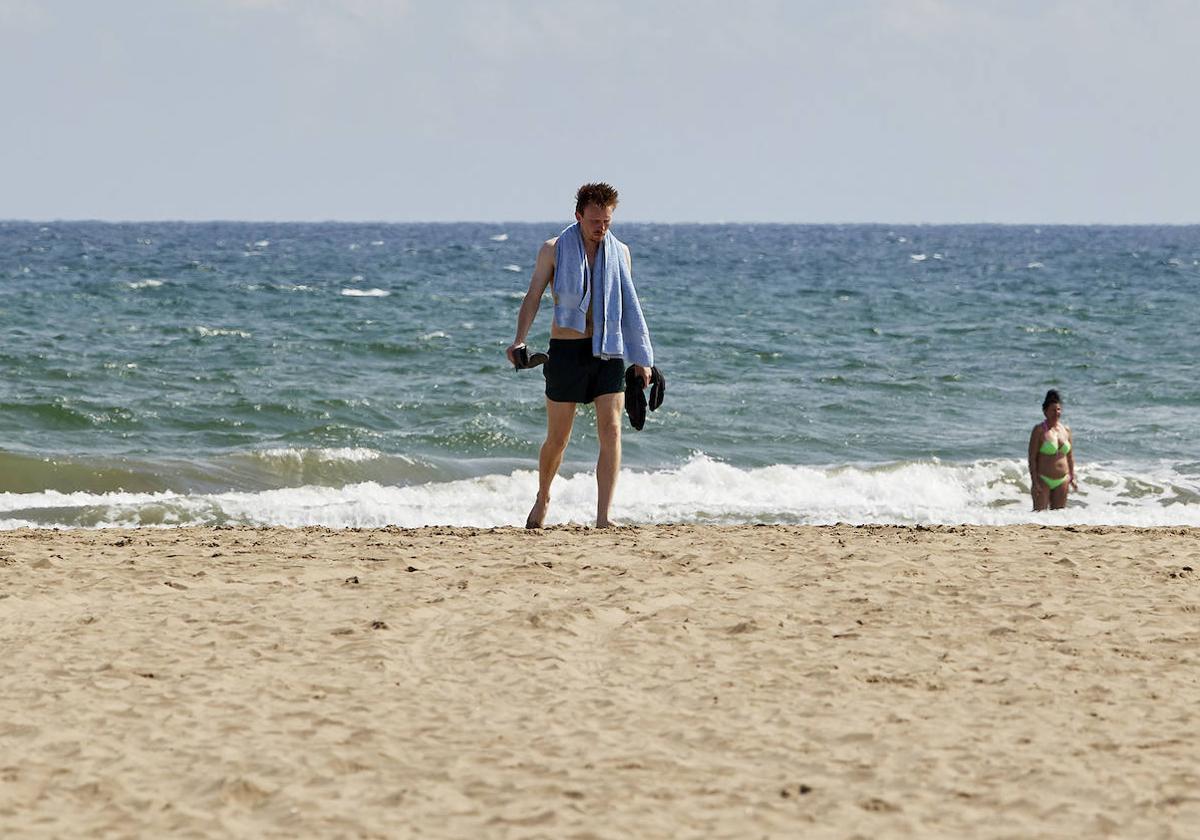 Reuben G. Tamarit
Valencia
Tuesday, August 22, 2023 00:54 AM

The holidays are coming and there are many people who prefer to spend their free time on the coast: sunbathing by the sea, spending the day in beach bars, refreshing baths… However, sand is not always to everyone's liking, because it can become very annoying in some situations. What many don't know is that this common beach gravel can also be a great ally to improve health and wellness, for example when we walk on it.
Key Benefits of Walking Barefoot on the Beach

1.- Walking on sand strengthens muscles more and allows you to burn more calories than walking on other surfaces. The reason is that it requires more effort than a regular walk, as you have to take your foot off the sand or even water.
2.- When walking barefoot, the joints and tendons of the feet and ankles also benefit, which means that the risk of injury is reduced. This is stated by the Illustrious Official College of Orthopedists of the Valencian Community (ICOPV), which states that "walking barefoot activates the muscles of the foot and stimulates proprioception."
3.- Sand acts as a shock absorber that reduces the impact of our body on the ground. This is especially important for people who are overweight or have joint problems. In addition, by avoiding the pressure that shoes usually put on the foot and allowing them to ventilate, the risk of problems such as plantar fasciitis or fungus is reduced.
4.- Improvement of the cardiovascular system: skin contact with sand stimulates blood circulation much more effectively than walking on a flat surface.
5.- Walking on the beach reduces stress, anxiety or accumulated tension. In addition, usually walking on the sand is associated with exposure to the sun, which also promotes the absorption of vitamin D, which is necessary for the functioning of the immune system.
6.- On the other hand, sand is also good for the skin, as it is loaded with minerals such as silicon, which help to keep the skin flexible and elastic. It also acts as a natural exfoliant by rubbing into the skin, removing dead cells from the surface of the dermis.
Are beach walks dangerous?

Like everything else, without due care, this activity can be dangerous. After all, the surface you walk on is uneven and unstable, and a mistake could mean a sprain or a fall. It is also important to consider that excessive walking along the shore can be harmful in the long run, since the slope of the ground, as a result of falling water, can adversely affect some joints of the legs, ankle joints. and hips.
Other factors to consider are sun and weather conditions. When walking along the beach, we must always protect ourselves from UV rays to avoid skin burns or other consequences of prolonged exposure to the sun. And, if it's very hot, consider whether it's time for a walk and, in any case, stay hydrated.
This content is exclusive to subscribers
Enjoy unlimited access and exclusive benefits
Already a subscriber? Login