Health
Higher sport as a banner of mental health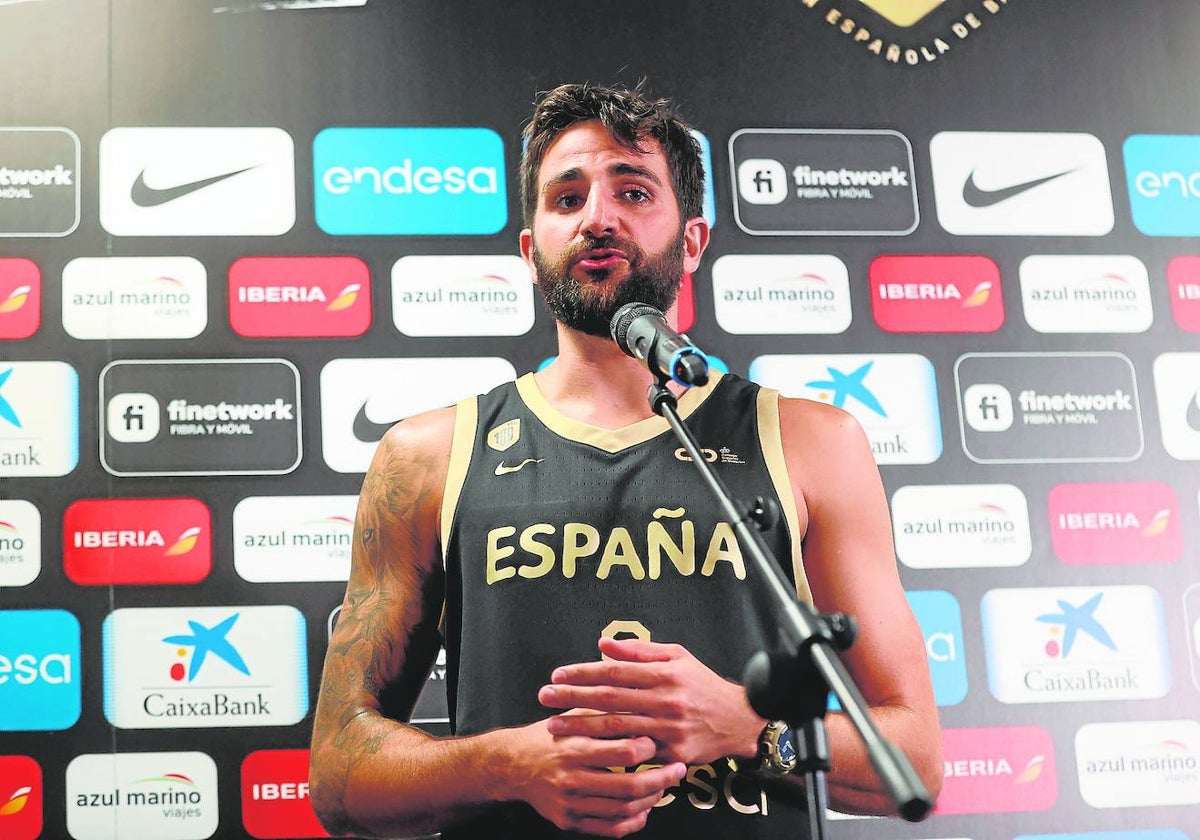 Spain faces the FIBA ​​World Cup starting August 25 without one of its great stars, Ricky Rubio. The Cavaliers point guard plays his own game, his own special endgame against an invisible enemy that, thankfully, is getting less and less silenced: mental health. The Catalan stopped regardless of the moment and received the unanimous support of his entourage. He has taken two main measures to counter an enemy that can cause anyone – and not just an elite athlete – problems equal to or more serious than a broken arm or the triad, one of the worst knee injuries.
Ricky Rubio is the latest to pay attention to mental health. High performance sport is becoming a means of informing society. Other great world stars have done it before, like Simone Biles, who stopped in the middle of the Tokyo Olympics and is now back to try and compete in Paris after her recovery. Tennis player Ashleigh Barty retired from the racket when she was the undisputed number one, and others like Andres Iniesta or Michael Phelps have also been mental health ambassadors. At the level of the Valencian Community, single-seat driver Marta Garcia retired from a race that could have marked her future…as an athlete. She decided to prioritize personally, she was right, and now she leads the F1 Academy.
But what is mental health? And, most importantly, how can I tell if I may have a mental health problem? Susana de los Reyes, who leads the field of psychology at the European University, defines mental health – in simple terms – as the "state of balance" of a person with his environment: "Emotional well-being, how I react to moments of stress." "Therefore, it directly affects, in this case, sports," he emphasizes.
The case of Ricky Rubio is an example of how to act: "The first thing we need to do is to distinguish between stopping and not acting. Sometimes the decisions are about a preventive measure so as not to fall into a disease, but it can also be a pathology.
Not knowing the case 100% – and she emphasizes this – Susana de los Santos tends to believe that Ricky Rubio's decision not to play in the World Cup is for prevention, so as not to fall into illness: "Because he is a man who knows the history of his family, practices yoga, meditates and focuses every day on what he thinks makes him happy. But it also emphasizes that this athlete, like any other, goes through situations that can undermine mental health: pressure, almost pain, serious injury (in the case of Ricky Rubio, it was in the recent past) or that he can go through personal Problems..
This expert gives basic advice when identifying a mental health problem: "Every person suffers and experiences it in their own way. We must ask for help when we find that we have no illusion or desire to do something, we do not know how to regulate our emotions … when this happens to us, something happens," points out Susana de los Reyes , specifying that the example of elite athletes in Visibility has a very positive impact both on the base and in society: "His example contributes to prevention and education."
An expert from the European University gives four basic and general guidelines that take care of mental health. Raise awareness of this problem in a personal and competitive environment, develop certain healthy habits, talk about signs that may reveal the problem (apathy, certain thoughts, mood swings…) and build an emotional support network. Susana de los Reyes returns to Ricky Rubio's example in this last point: "He had the support of his teammates – as the rest of the team publicly expressed – what we call an emotional quality."
De los Reyes focuses on analysis to identify such problems. "When we intervene, we analyze a person's family history and their social environment. We also conduct a psychological and physical examination of a person. The way we walk, the way we move, the shape of the body… can already warn us that something is wrong."