Health
Until September 10, entries can be submitted to the VI Contest of Stories and Poems about Mental Health.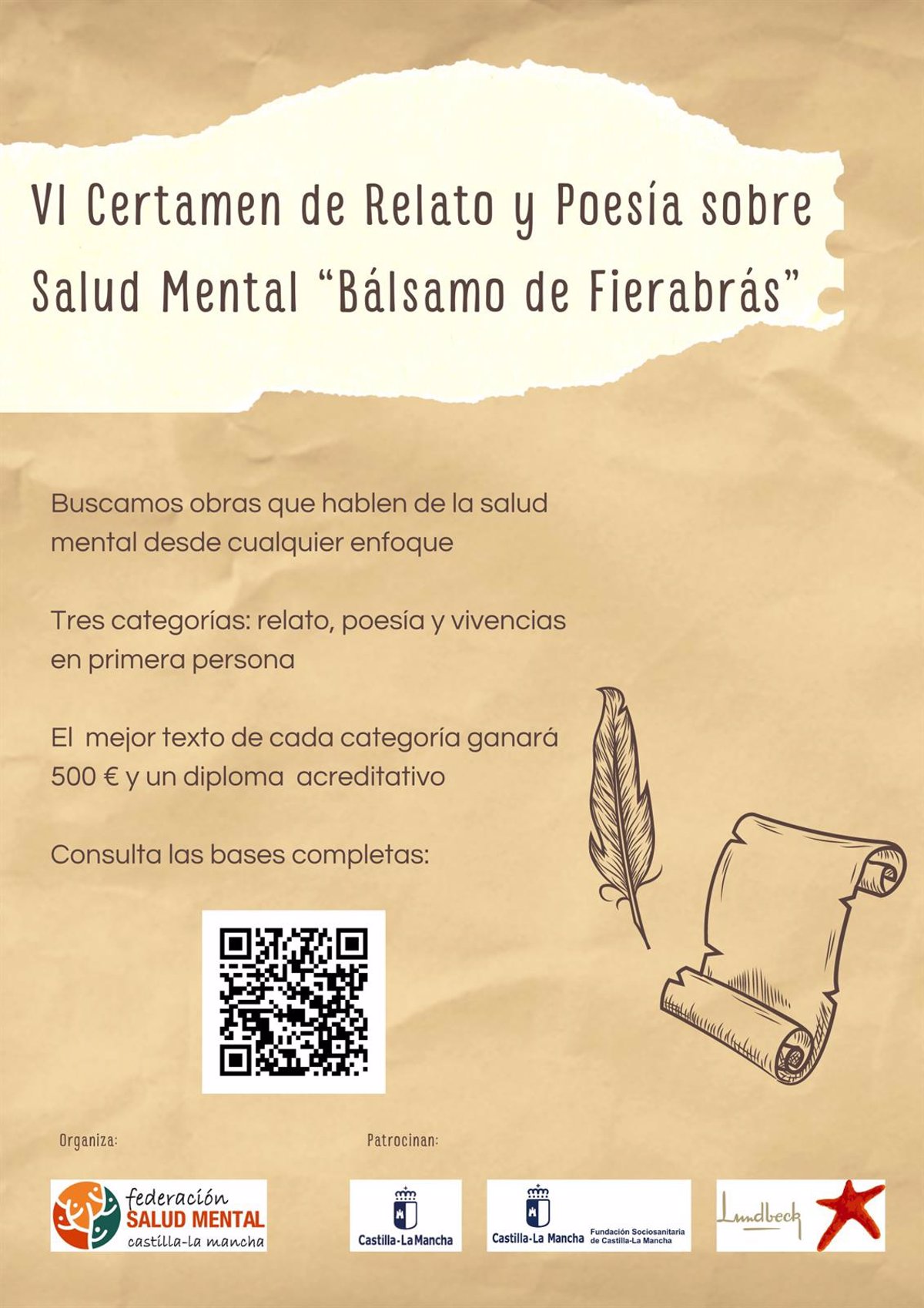 TOLEDO, 19 August. /EUROPE PRESS/.
The Mental Health Federation of Castile-La Mancha has convened the 6th Mental Health Story and Poetry Competition "Bálsamo de Fierabrás", which will award 500 euros to entries dealing with mental health from any aspect or point of view. Delivery time ends next Sunday, September 10th.
According to the federation in a press release, there are three modalities, each of which provides a prize of 500 euros plus an accreditation diploma.
The first two are the categories of short stories and poetry, which can include any person over 18 years of age, an individual who lives or has significant connections in Castile-La Mancha.
The third way is "First Person Experiences", which is specifically designed for adults who have or have had mental health problems and are directly associated with public or private mental health services in Castile. as a Psychosocial and Occupational Rehabilitation (CPSL) center, psychiatric wards, hostels, supervised residences, or belonging to a mental health association movement.
Letters in this category may include experiences, impressions, essays, or any other aspect related to mental health.
From the Mental Health Federation of Castile-La Mancha, they hope that the "good" participation data recorded in this competition in previous years, when an average of more than a hundred entries were received, will be repeated.
"Society is becoming more aware of mental health, and we notice this in every new edition of this competition. In the presented works, the sensitivity is evident, as well as the desire to confirm this reality and this group, "explained the President of the Mental Health Federation. Castile-La Mancha, Maria del Carmen Navarro Onrado.
"Literature is a great recovery tool for people with mental health issues," ensuring that "these people often face suffering and misunderstanding, so expressing feelings through writing, recounting experiences, and even baring the soul is a great tool for recovery," he added.
Entries will be emailed in Word or PDF format under a slogan or pseudonym to concursoliterariosmclm@gmail.com. Each participant can submit no more than two reports per modality.
Complete databases are available on the website of the Mental Health Federation of Castile and La Mancha.
The Bálsamo de Fierabrás, the 6th Mental Health Story and Poetry Competition, will be awarded in public as part of the World Mental Health Day commemoration around 10 October.