Health
Half of Gen Z youths are undergoing treatment to address their mental health problems.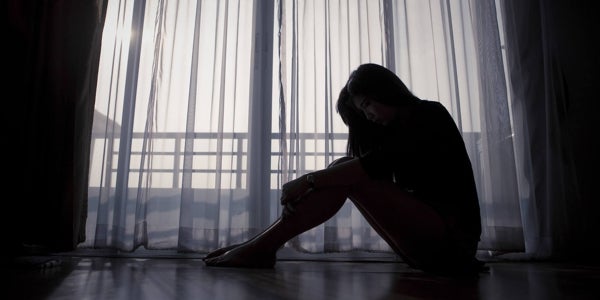 50 percent of Gen Z youth (those born between 1997 and 2012) say they are being treated for anxiety, depression, post-traumatic stress disorder, obsessive-compulsive disorder, or other mental health issues, of which 24 percent are receiving treatment." online". as shown in Generation Z: Shaping Future Consumer Trends by consultant Oliver Wyman on a sample of 67 million people worldwide.
In this sense, the report concludes that Generation Z, known for being proactive about their physical and mental health, also said they feel worse than other generations. However, they show a remarkable willingness to explore various solutions, both traditional and alternative, to improve their overall well-being. With a strong focus on data-driven decisions, Gen Z values ​​the ability to measure and track their progress, seeking to feel in control of their entire healthcare history.
According to these data, members of Z are 1.9 times more likely than members of other generations to suffer from mental health problems. One of the reasons for such high performance may be the pressure they put on themselves. As a generation that tends to value and champion activism and inclusion, they also have higher and higher expectations in many aspects of life, making it easy for them to become frustrated.
However, Gen Z is also more open than others when it comes to mental health. They break down barriers and engage in conversations that used to be considered personal or embarrassing. Not only in regards to mental health, the Z are open about other topics that were previously taboo, such as women's health or addictions.
Thus, the study shows that women are 63 percent more likely than other generations to openly discuss menstrual cycles in the workplace. In addition, 41 percent of these young people in the same environment are more likely than other generations to speak openly about addiction and related issues, reflecting Z's commitment to eradicating stigma and promoting a more inclusive and supportive society.
However, according to research, mental health will be one of the biggest challenges this generation will face as the pandemic has significantly impacted their well-being.
Among the mental health issues this generation faces, 42 percent of those surveyed say they have experienced anxiety issues in the past two years, and 39 percent have experienced episodes of depression.
New patient profile
On the other hand, the report also shows that this generation is introducing a new, more digital patient profile, with remote treatment and more informed and involved in their health history. For these patients, their health history goes beyond conversation and extends to an active search for leadership in the healthcare system.
Thus, they are twice as likely as other generations to share personal health information in exchange for advice on how to best navigate the system, demonstrating their desire for valuable information and personalized help to effectively manage their health.
Gen Z's love of data and technology also plays an important role in their healthcare preferences. They are turning to wearables and other technologies that allow them to measure and track their health. More than half of participants say they will share data from their wearable devices with their insurance company, third-party app, or healthcare provider more than other generations.
This willingness to share health data demonstrates your commitment to personalized, data-driven healthcare experiences. Gen Z is also open to incorporating technology into their mental health support, with 24% already using (or have used in the past 2 years) online therapy services.
Therefore, service providers must adapt to the digital expectations of Generation Z and implement technologies that provide comfortable and affordable healthcare services. Z expects their healthcare providers to be easily accessible online and engage in continuous conversations through a variety of digital channels, whether it be text messages through a practice-specific portal or video calls to discuss test results. test, this generation values ​​higher levels of engagement and availability from their health care providers.