Health
INCUCAI participated in a conference on chronic non-communicable diseases in Iguazu.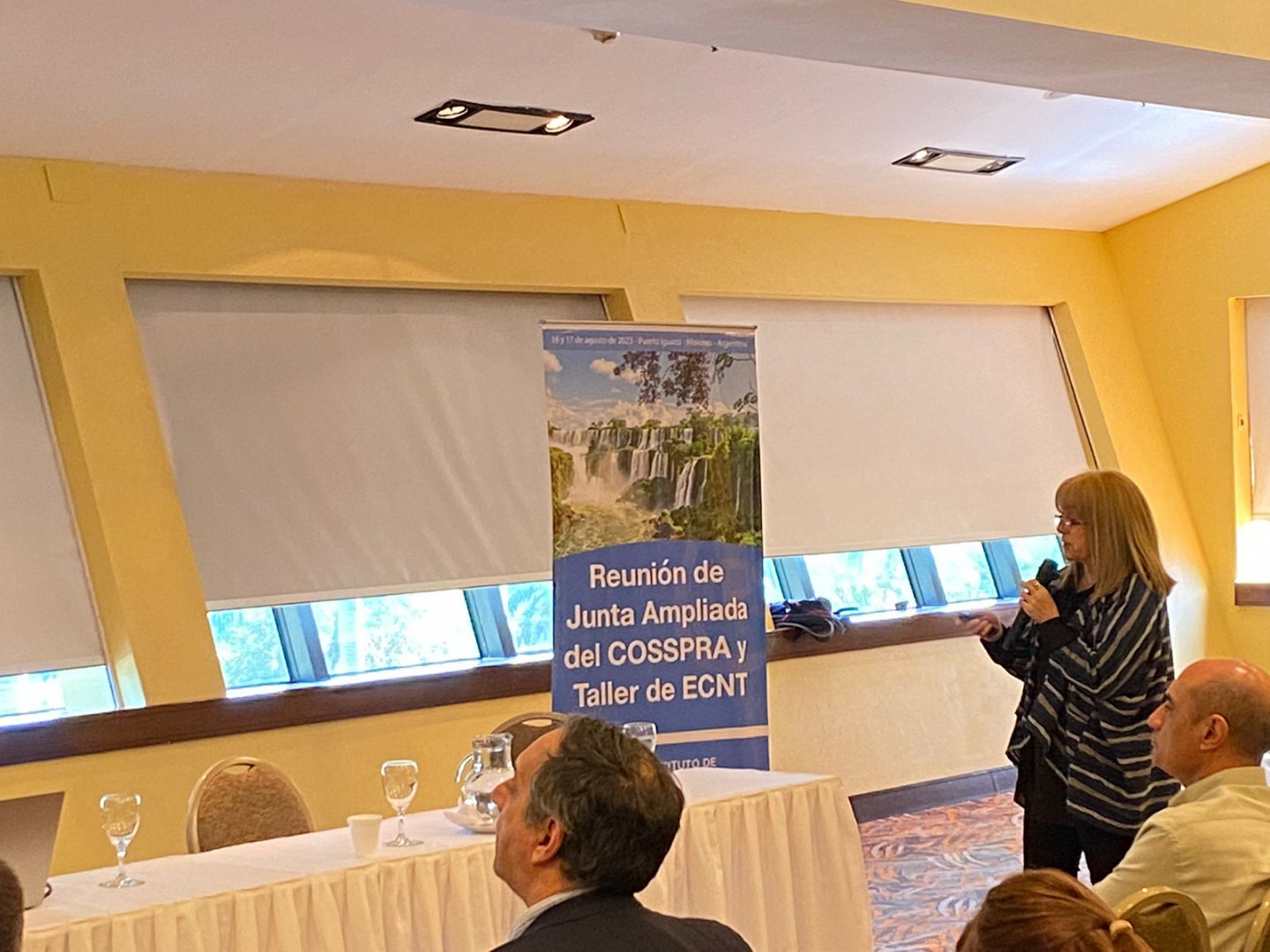 Within the framework of the meeting, a Seminar on Chronic Noncommunicable Diseases was developed. On behalf of INCUCAI, it was attended by Technical Scientific Director Liliana Bisignano and Advisor Guillermo Rosa Diez.
The event was opened by the Governor of the province of Misiones, Dr. Oscar Herrera Ahuad, along with the Minister of Health, Oscar Alarcón, the President of the Misiones Social Security Institute, Lisandro Benmaor, the President of the Health Commission of the Chamber of Deputies, Martin Cesino, the Mayor of Iguazu, Claudio Philippa, and the President of COSSPRA (Council of Provincial Works and Social Services Republic of Argentina) Fernando Avellaneda.
The workshop called the technical teams of 19 provincial social work. Topics covered by the professionals were the Advanced Chronic Kidney Disease (ACKD) Patient Detection Program, kidney transplant outcomes in Argentina, and the use of SINTRA as a registration system for dialysis patients to access the kidney waiting list and transplant, among others.
First, Guillermo Rosa Diez spoke about "Prevention of Kidney Diseases and Dialysis". He said that in Argentina in 2020 the prevalence is 1 in 8 people. 12.7% of Argentines have a degree of chronic kidney disease and have delved into the causes that lead the patient to dialysis: diabetes and hypertension. The specialist defined chronic kidney disease (CKD) as the presence of abnormalities in the structure or function of the kidneys that persist for at least 3 months, and spoke about a study that shows that patients with low income have a higher risk of kidney disease.
For her part, Liliana Bisignano, Technical Scientific Director of INCUCAI, made a presentation on the results of kidney transplantation in Argentina in 2006–2022. Report for 2023". Bisignano emphasized that transplantation is the best treatment option from a therapeutic point of view. Of the total number of patients currently on dialysis, a higher percentage should be on the waiting list. He also spoke about transplant survival compared to dialysis patients and the very good results obtained. Bisigniano showed the annual cost of provincial social work in relation to the total number of dialysis patients compared to the cost of an annual kidney transplant unit per patient.
Finally, special attention was paid to the use of the National Information System for Procurement and Transplantation of the Argentine Republic (SINTRA) as a management tool to improve patient access to the waiting list and to transplantation.