Games
The director of Blue Beetle says that he was inspired by the game Injustice 2 for the moves and weapons of the hero.
The director of the upcoming DC film The Blue Beetle, Angel Manuel Soto, was inspired by the costume, moves, and weapons of the video game character Injustice.
Jenna Bush from /Film attended the Blue Beetle trailer premiere. During the event, Soto was asked about the character's outfit in the film, which certainly looks a bit like the outfit gamers are familiar with from the hugely popular fighting game series. Soto did not deny that he was inspired by the games, and also revealed that Blue Beetle was his favorite character:
"Yes, of course (there are costume features that we took from the Injustice games). He's my favorite character in Injustice and his combos are really cool. So we're really taking it seriously… Let's just say the people who play Injustice will be happy."
"Because? Because we're gamers! We asked ourselves, 'Wow, what would I like to create?' I've always wanted to have a giant sword like in Final Fantasy.Being able to play with those nods, including some from Dragon Ball Z.Playing with many other references that I won't reveal was a lot of fun.I felt like I twelve again!soto said
Injustice: Gods Among Us was originally released in 2013, with Injustice 2 following in 2017. Both games were incredibly popular, topping the sales charts upon release and selling hundreds of thousands of copies.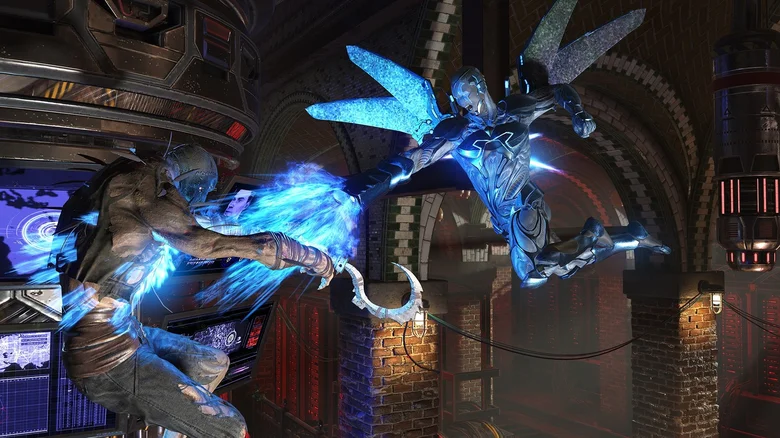 More importantly, both Injustice games have been widely received by fans. It's worth noting that the games featured storytelling rather than just player versus player fighting games featuring various DC characters.
Considering Blue Beetle is hitting the screens at a time of uncertainty not just for the overall DC Cinematic Universe, but for superhero films in general, given the lack of success of recent releases like Ant-Man and the Wasp: Quantum Mania and Shazam ! Fury of the Gods, it doesn't hurt to have a popular piece of the larger DC brand to tangentially tie this film to.
Remember Blue Beetle on August 18 only in theaters.