Health
symptoms and conditions to be observed when moving animals from the province of Salamanca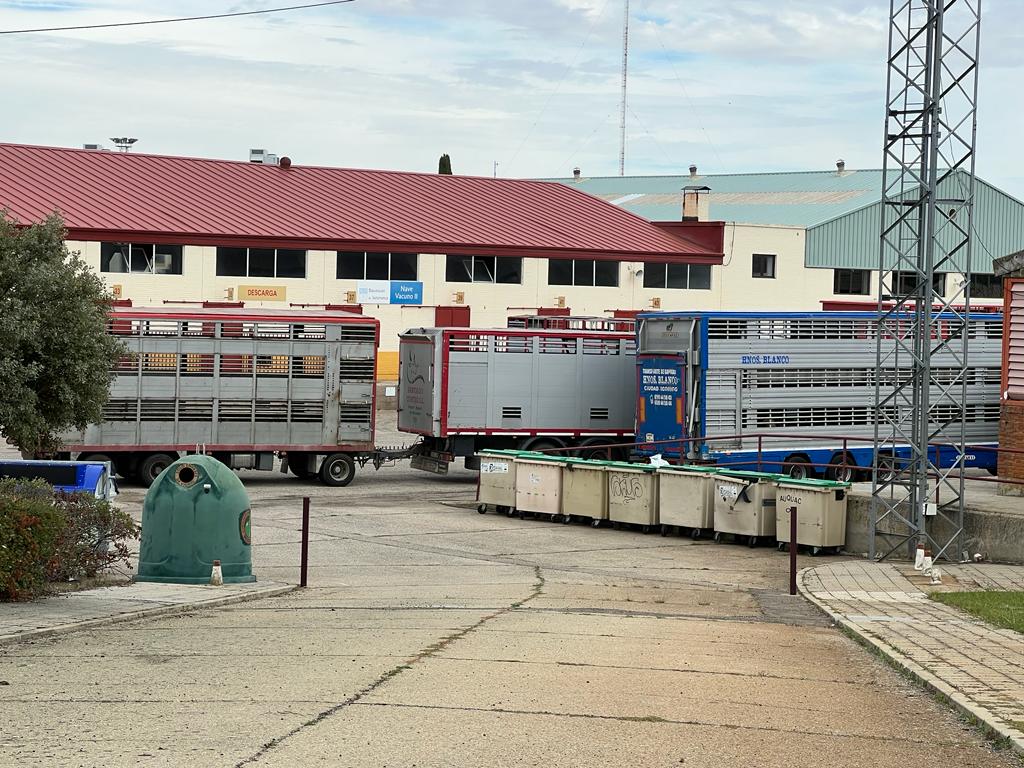 Epizootic hemorrhagic disease (EHD) has once again caused "fluctuations" in the livestock sector in the province of Salamanca. This new disease joins existing ones, as well as problematic ones, such as tuberculosis or catarrhal fever, with which EGE, according to veterinarians, has more in common.
There are already many affected spots in Spain, with the greatest concentration in the southern zone, because that is where the highest temperatures are, which is one of the main reasons for the spread of this disease, which is caused by mosquitoes.
However, the province of Salamanca is already in the spotlight after five days ago a case found on a farm in the Ledesma area, in the municipality of Encina de San Silvestre, since, according to SALAMANCA24HORAS, Antonio Rubio, President of the College of Veterinarians in Salamanca, this is not someone else's case, for more are expected to come out: "As far as we know, the Ledesma case is so far the only one in the province of Salamanca, but more cases will come out, because this is a disease that has been growing and which we have not had until now. This is a disease that came from America, and in recent years cases have been reported in North Africa, so its presence in our country was already predictable.
In addition, this disease is very similar to bluetongue disease, because since the mosquito is seasonal, if it spreads to several places, its transmission is easier, and this is also what makes eradication much more difficult, because you have to destroy the mosquito. and this is something very complex. When the summer and autumn seasons pass, the release will be easier," he explains.
Meanwhile, at present, the confusion continues to be very big, little is known about this disease, and most farmers are afraid of not knowing how to deal with it, much less losing all their animals.
In this sense, from the College of Veterinarians of Salamanca, they point out that "mosquito infestation is very similar to bluetongue infection, when a mosquito bites a host (an animal capable of harboring an infectious parasite), who in turn transmits it to others." that is, the animals only become infected through mosquito bites and not through direct contact between them, because they nest on the farm.
Identification of the symptoms of the disease
As for the symptoms that may alert a farmer that one of his animals is developing epizootic hemorrhagic disease, the incubation period of which is from 2 to 10 days, according to the veterinarian, the following are found: eye discharge, swelling of the eyelids, sometimes they may have a lameness known as pitting, or in females that develop udder problems. In general, the symptoms are very similar to those of catarrhal fever.
Which animals can develop epizootic hemorrhage?
"This disease affects ruminants and wildlife, where mortality is generally higher in deer. In other animals, it is normally more common in cattle than in sheep and goats, which can also be infected but not sick. Horses and domestic animals, for example, have not been shown to develop it," says Antonio Rubio, president of the College of Veterinarians in Salamanca.
Protocol to follow when a positive animal is found on the farm
"In principle, epizootic hemorrhagic disease is a notifiable disease, when a free practice veterinarian who most often detects symptoms encounters a case, he must immediately notify the official veterinarians of the Ministry of Agriculture and Livestock so that they report to the Administration and act on the affected farm ", emphasizes Rubio.
At the same time, since this is a disease for which there is currently no vaccine in Europe, it is important to carry out disinfestation indoors, especially in restricted areas, as well as in vehicles, and animal disinfestation is also recommended.
"Since there are no vaccines, the only thing that can be done is symptomatic treatment of animals. Veterinarians are already giving antibiotics, and it is also very important in these days of high temperatures to carefully monitor the diet, facilitate access to water and food, especially on large farms, because on these hot days animals suffer much more and they have more problems with movement, chewing and swallowing," he says.
Conditions to be observed when moving animals
In the case of moving animals, it is important to separate animals for sacrifice and animals for life.
animals for sacrifice
The College of Veterinarians clarifies that "if these are animals for sacrifice, then there is no problem, they may well move to another restricted area where this disease also exists."
animals for life
"If you want to move animals for life, it can be done, while we are talking about contaminated areas, that is, now in the case of Ledesma, which is a contaminated area, if the animals are sent to Cadiz, which is another contaminated area, this movement can be committed, except when they are taken to the cattle market. In the case of bringing them to the livestock market, when the animals are intended for life, it is necessary to take cattle that do not have clinical signs, and, in addition, vehicles must be disinfected and disinfected in the same way as animals.
On the other hand, when animals have to move from a restricted (affected) area to a free area, there are already some conditions that must be met. For example, they cannot be taken for slaughter, because they must be animals that do not have clinical signs, and in any case, the transport for slaughter must be disinfected.
If animals are taken for life, they must pass without clinical signs, and vehicles must be disinfected, as well as animals."
Movement within national and/or foreign territory
With regard to movement, it is also necessary to consider whether it will be carried out within the national territory or abroad: "According to the Ministry and the Ministry of Agriculture, movements from the restricted area to any country in the European Union, if the Animals are intended for sacrifice, they do not have any conditions to comply with, but if they are not for life, then they are prohibited, "concludes Rubio.