Games
Riot offers a great plan for the Valorant Champions League finals in Barcelona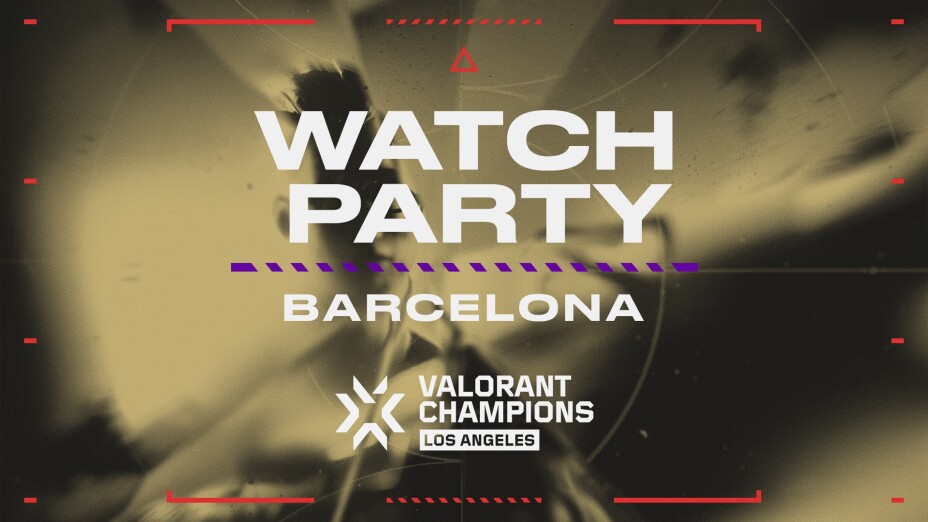 Content will be displayed after a short ad
Competitive Valorant is preparing a lot of surprises and content for fans. During this year, we could see, for example, in KOI against Karmine Corp, how several advertising banners flooded Barcelona to witness one of the maps with the most narratives in the league.
In addition, following the League of Legends model, Riot is also hosting viewing parties for fans to get together and watch the event on large screens, either in theaters or in high-capacity venues. Recognizing the tremendous power of the community and the desire to take action personally, Riot organizedna in-person Giant Screen View Party of the Valorant Champions Finals on August 26th.
Events and what you need to do to get there
Content will be displayed after a short ad
As follows from the very statement on the Spanish Valorant website, this event, in addition to the final, will include the following things. Be sure to participate in them, and if you become one of the first 25 to complete the circuit, a guaranteed gift awaits you:
– Fast play areas where you can spin and participate alone or with friends
– 1x 1v1 area
– 2 zones 5v5 (Spike Rush / Deathmatch)
– Official VALORANT Gifts
– Meet and greet some of your favorite content creators who will be announced on Valorant social media and also meet and greet
– VALORANT Photo Booth
– Show match between content creators on stage
– Live connections with live broadcasts during competitions
– DJ with live music after the end of the final
The event will take place in BIG C of Barcelona (Carrer de Llull, 121) and will have a capacity of up to 600 people. The ticket price will be five euros and it will include a hot dog and a drink, so this is a great plan for your friends. If you are interested in going here you can to buy tickets.
Although the grand final will start at 21:00 (Spanish peninsular time), the doors of this viewing will open three hours earlier at 18:00. (Spanish peninsular time) so you can enjoy all the activities before the start of the competition, in which the two arriving teams will put on a brutal show.