News
VMAs 2023: Taylor Swift ahead, Anita nominated, and women make history; see full list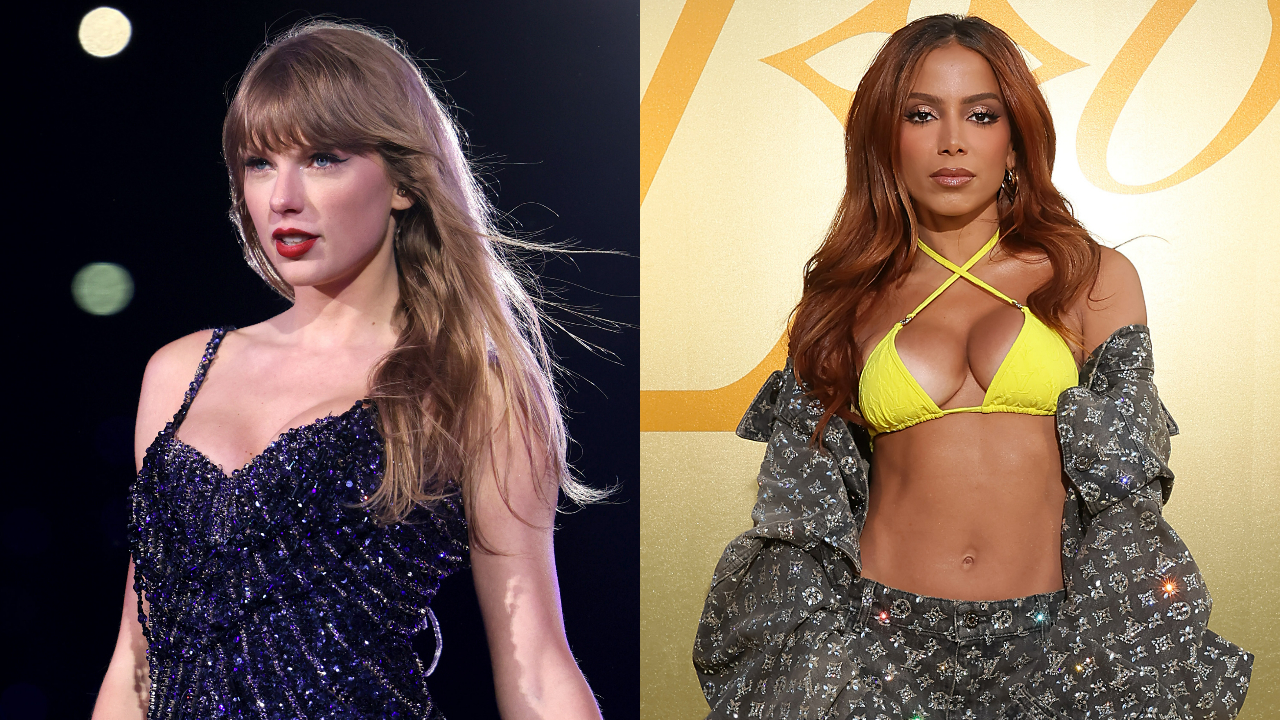 It's coming a lot! MTV this Tuesday (8) announced the nominees for the "MTV Video Music Awards 2023" to be held on September 12. Highlights of the awards included the web's favorite blonde, Taylor Swift, and our mighty Anita.
Swift topped the list with a total of eight nominations, including "Video of the Year" for the hit "Anti-Hero", directed and written by the artist. The production also earned him nominations for "Best Direction", "Best Editing", "Best Cinematography" and "Best Visual Effects". The artist appeared in the main categories "Artist of the Year" and "Song of the Year", as well as "Best Pop". Taylor was closely followed by Miley Cyrus, Nicki Minaj, SZA, Doja Cat and Kim Petras with six nominations each.
Anita, who becomes the first Brazilian artist to win the award at the VMAs in 2022, was nominated again for "Best Latin Clip", this time for "Funk Rave". This is the first time that a funk song has been headlined at the MTV Awards.
Women make VMA history. For the first time since the introduction of the Artist of the Year category at the awards in 2017, all nominees are women. Beyoncé, Doja Cat, Karol G, Nicki Minaj, Shakira and Taylor Swift are in the running. It is also the first time that two nominees are from Latin music, including Shakira and Karol. The first Latino to be nominated in this category was Bad Bunny, who won the previous year.
Check out the full list below:
video of the year
Doja Cat – "Pay Attention"
Miley Cyrus – "Flowers"
Nicki Minaj – "Super Freaky Girl"
Olivia Rodrigo – "Vampire"
Sam Smith & Kim Petras – "Unholy"
SZA – "Kill Bill"
Taylor Swift – "Anti-Hero"
artist of the Year
beyoncé
doja cat
Karol ji
nicki minaj
shakira
Taylor Swift
song of the year
Miley Cyrus – "Flowers"
Olivia Rodrigo – "Vampire"
Rema & Selena Gomez – "Calm Down"
Sam Smith & Kim Petras – "Unholy"
Steve Lacy – "Bad Habit"
SZA – "Kill Bill"
Taylor Swift – "Anti-Hero"
new artist
glorilla
ice masala
Kaliiii
featherweight
pinkpenthress
renee rap
best cooperation
David Guetta & Bebe Rexha – "I'm Good (Blue)"
Post Malone & Doja Cat – "I Like You (A Happier Song)"
Didi ft. Bryson Tiller, Ashanti, Yung Miami – "Gotta Move On"
Karol G & Shakira – "TQG"
metro boomin ft. The Weeknd, 21 Savage, Diddy – "Creepin' (Remix)"
Rema & Selena Gomez – "Calm Down"
best pop
Demi Lovato – "Swine"
Dua Lipa – "Dance the Night"
Ed Sheeran – "Eyes Closed"
Miley Cyrus – "Flowers"
Olivia Rodrigo – "Vampire"
p!nk – "Trust"
Taylor Swift – "Anti-Hero"
best hip hop
Didi ft. Bryson Tiller, Ashanti, Yung Miami – "Gotta Move On"
Dj Khaled ft. Drake & Lil Baby – "Staying Alive"
Glorilla & Cardi B – "Tomorrow 2"
Lil Uzi Vert – "Just Wanna Rock"
lil wayne ft. Swizz Beatz & DMX – "Can't Nobody"
metro boomin ft. Future – "Superheroes (Heroes and Villains)"
Nicki Minaj – "Super Freaky Girl"
best rock
Foo Fighters – "Teacher"
Linkin Park – "Lost (Original Version)"
Red Hot Chili Peppers – "Tippa My Tongue"
Menskin – "The Loneliest"
Metallica – "Lux Eterna"
Muse – "You Make Me Feel Like It's Halloween"
best option
Blink-182 – "Edge"
Boygenius – "The Film"
Fall Out Boy – "Hold Me Like Hatred"
Lana Del Rey ft. Jon Batiste – "Candy Necklace"
Paramore – "That's Why"
Thirty Seconds to Mars – "Stuck"
best latin clips
Anita – "Funk Rave"
Bad Bunny – "Where Does She Go"
Eslabon Armado & Featherweight – "Ella Baila Sola"
Grupo Frontera & Bad Bunny – "Un x100to"
Karol G & Shakira – "TQG"
Rosalia – "Despecha"
Shakira – "Acrostic"
best r&b
Alicia Keys ft. Lucky Day – "Stay"
Chloe ft. Chris Brown – "How It Feels"
metro boomin ft. The Weeknd, 21 Savage, Diddy – "Creepin' (Remix)"
SZA – "Shirt"
Toosie – "Favorite Song"
Yung Blue & Nicki Minaj – "Love in the Way"
best k-pop
Espa – "Girls"
Blackpink – "Pink Venom"
Fifty Fifty – "Cupid"
Seventeen – "Super"
Stray Kids – "S-Class"
Tomorrow X Together – "Sugar Rush Ride"
best afrobeats
Ayra Starr – "Rush"
Burna Boy – "This Is Enough"
David ft. Moses Keys – "Unavailable"
Fireboy DML & Asake – "Bandana"
Libianka – "The People"
Rema & Selena Gomez – "Calm Down"
wizkid ft. Ayra Star – "2 Sugar"
video for good
Alicia Keys – "If I Ain't Got You (Orchestra)"
Bad Bunny – "El Apagon – Aqui Vive Gente"
Demi Lovato – "Swine"
Dove Cameron – "Breakfast"
Imagine Dragons – "Crushed"
Maluma – "La Reina"
best photography
Adele – "I Drink Wine"
Ed Sheeran – "Eyes Closed"
Janelle Monae – "Lipstick Lover"
Kendrick Lamar – "Count Me Out"
Miley Cyrus – "Flowers"
Olivia Rodrigo – "Vampire"
Taylor Swift – "Anti-Hero"
best direction
Doja Cat – "Pay Attention"
Drake – "Falling Back"
Kendrick Lamar – "Count Me Out"
Megan Thee Stallion – "Her"
Sam Smith & Kim Petras – "Unholy"
SZA – "Kill Bill"
Taylor Swift – "Anti-Hero"
best art direction
Boygenius – "The Film"
Blackpink – "Pink Venom"
Doja Cat – "Pay Attention"
Lana Del Rey ft. Jon Batiste – "Candy Necklace"
Megan Thee Stallion – "Her"
SZA – "Shirt"
best visual effects
Fall Out Boy – "Love from the Other Side"
Harry Styles – "Music for a Sushi Restaurant"
Melanie Martinez – "Void"
Nicki Minaj – "Super Freaky Girl"
Sam Smith & Kim Petras – "Unholy"
Taylor Swift – "Anti-Hero"
best choreography
Blackpink – "Pink Venom"
Dua Lipa – "Dance the Night"
Jonas Brothers – "Waffle House"
Megan Thee Stallion – "Her"
Panic! At the Disco – "Middle of the Breakup"
Sam Smith & Kim Petras – "Unholy"
best editing
Blackpink – "Pink Venom"
Kendrick Lamar – "Rich Spirit"
Miley Cyrus – "River"
Olivia Rodrigo – "Vampire"
SZA – "Kill Bill"
Taylor Swift – "Anti-Hero"
push performance of the year
August 2022: Saucy Santana – "Booty"
September 2022: Stephen Sanchez – "Until I Found You"
October 2022: JVKE – "The Golden Hour"
November 2022: Flo Milly – "Haughty"
December 2022: Renee Rapp – "Colorado"
January 2023: Sam Ryder – "All the Way Over"
February 2023: Armani White – "Bakra Hua"
March 2023: Fletcher – "Becky's So Hot"
April 2023: Tomorrow X Together – "Sugar Rush Ride"
May 2023: Ice Spice – "Princess Diana"
June 2023: FLO – "Losing You"
July 2023: Lauren Spencer Smith – "That Part"