Games
casual loot "marauder shooter"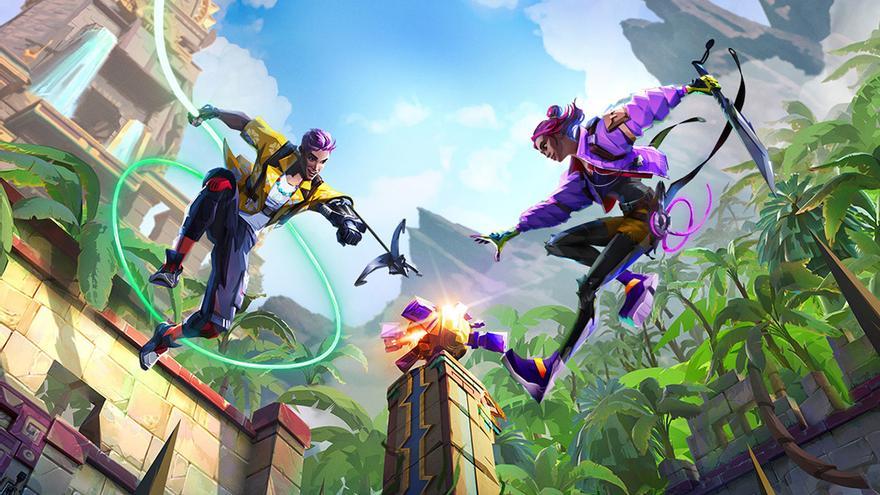 After the battle royale boom of late, many have been wondering what genre will be next to become trendy. While "PUBG", "Warzone" and "Fortnite" continue to top the list as the most popular, the truth is that extraction shooters are on the rise. In this genre players must fight against each other, at the same time as the map is explored and covered while running away from the enemy and obtaining various valuable items that must later be retrieved. Many companies have chosen this genre, among them Activision with "Call of Duty" or "Escape from Tarkov from Battlestate Games . But anyone who has tried them knows how exhausting and difficult it can be for beginners to catch up with veterans. To fix this, My.Games is offering this week the opportunity to play the Open Beta 'Hocked' for a few days, a light-hearted extraction shooter, easy to learn and very affordable which left a good taste in our mouths. While other games focus on hardcore and aggressive experiences, Hawked brings the dynamism of Fortnite and simplifies the looting from Escape from Tarkov.
Welcome to Island X
Games are fast. After a detailed tutorial that teaches you everything you need to know about finding and retrieving treasure, your character arrives at the meeting point where all the players are resting after their raids on Island X. This is the main objective in "Hawked" to get down in teams three people each, arm yourself with various weapons and power-ups and get treasures.
The path is not easy as there are other players and a large number of AI controlled enemies. Players will need to get better weapons, grenades and power-ups, but without neglecting the important thing: solving puzzles. open the treasury and escape with it.
Hawked Open Beta Trailer
These recovered treasures are called artifacts and they are not simple collectibles, but we can equip up to three of them and evolve them gradually. Along with three artifacts, our character can equip an attack skill and a defense skill. As you level up, new abilities unlock, allowing you to further customize your play style. Some of these abilities will provide us with cover, healing allies, airlifting ammo, supplies, and more.
artifact protection
In each round, players can extract one main artifact, the treasure, but the second artifact is also hidden. guarded by a huge final enemy. Each time a team picks up an artifact, other players in the game will see it marked on the map. They will not know the exact position of the carrier, but they will know the area through which it is moving.
Unlike other games in this genre, the map isn't as big, but despite everything, it feels spacious and doesn't feel cluttered with enemies. As the game progresses, players must explore, kill enemies, equip themselves, obtain upgrades, and look for clues to open a vault containing treasures. Finding these clues is not an easy task. Many of the paths leading to them are littered with traps and puzzles that players will have to figure out and solve while surviving against enemies and other teams.
Speed ​​and furious combat
X Island is a hostile place and open spaces are rare. The area is littered with landmarks, enemies, ruins, and even rocks.. There are also many walls, rocks and places where we can hide or take cover.
Fighting other players is like Fortnite. The "shooting" is crazy and very similar: jumping, rolling on the ground to dodge, sliding to run away from enemies, climbing walls, zip lines… And if you're walking on water, be prepared to move at full speed with your futuristic scooter . The puzzles, gameplay and good learning curve make Hawked a very interesting game for all those fans of the genre who are tired of opening pockets and drawers. There are many different types of weapons, but we assure you that it won't take you long to get one that suits your play style.
Definitely, we recommend that fans of drawer shooters try "Hawked" in this open beta, as, among other things, the company is giving away Renegade Pass Number 0 to all members. With this Battle Pass, Renegades will be able to unlock a variety of costumes, paints for their weapons. You will be able to access until August 17th.