News
Towne announced the concert tour; check here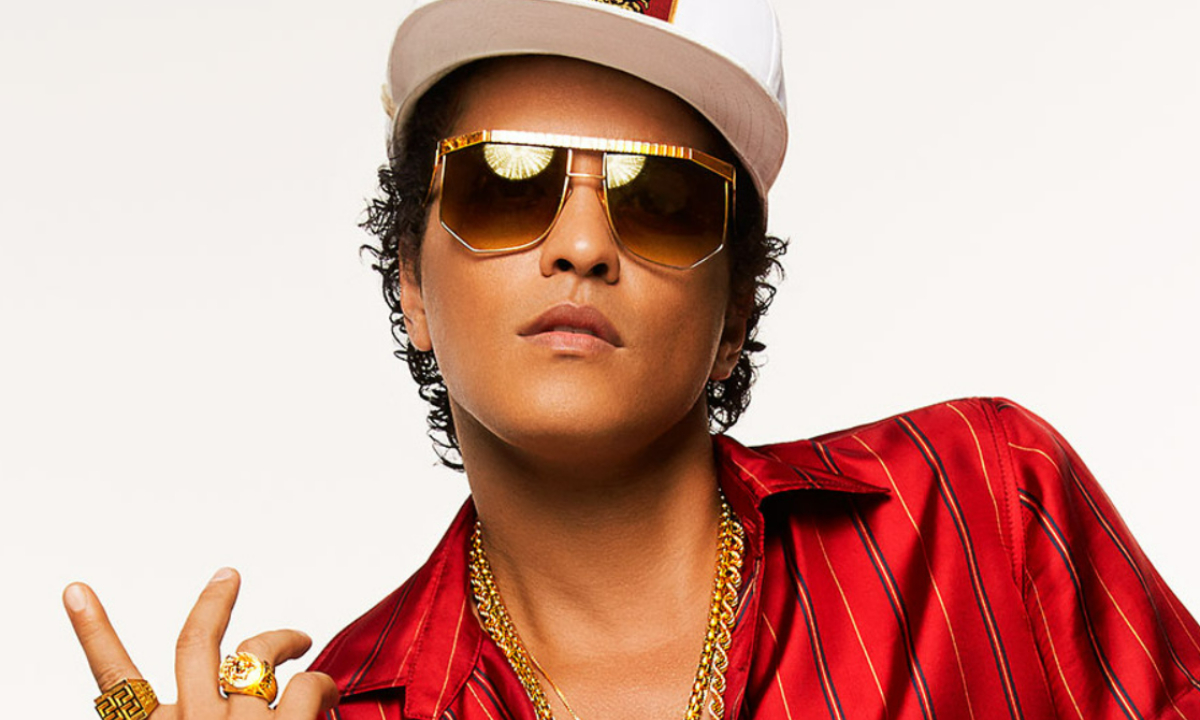 Organizers of the Rock in Rio music festival in São Paulo, The Town, released the full schedule of performances to be held at the Interlagos circuit in September.
Names like Bruno Mars, Foo Fighters and Maroon 5 will be among the main attractions of the event.
The general sale is on August 18, the day of the festival. Among the latest attractions confirmed at various stages of the event, The Town will feature shows from The Chainsmokers, Marina Cena and Ne Matogroso.
Check out the full schedule here:
September 2
horizon platform
• 11 p.m. – Post Malone
• 8:25 pm – Demi Lovato
• 6:15 pm – Iggy Azalea
• 4:05 pm – MC Hariel with MC Ryan SP and MC Cabilinho
a stage
• 21:45 – Racionis MC and Heliopolis Symphony Orchestra
• 7:20 pm – Criollo Invites Planet Hemp
• 5:10 PM – Orochi invites Eiji
• 3 PM – Tasha and Tracy invite Karol Konka
stage factory
• 10 PM – Ceiling
• 8 PM – KBlack
• 6 p.m. – Caio Lucas
• 4 pm – Uriah
SP Square Stage
• 8:30 pm – Esperanza Spalding
• 6:30 pm – Hermato Pascoal
• 4:30 pm – São Paulo Big Band invites Alma Thomas
• 3 pm – São Paulo Big Band
new dance order stage
• 11:30 PM – Bateku aka Freshprincedbahia vs. Jujuzal Ujuzal vs. Kiara vs. Mirands
• 21:25 – Tropkillaz "10 Years"
• 7:50 pm – Osgameios, "An Experience"
• 6:05 PM – Decapz vs. Whoor
• 4:35 PM – Clean vs. Clapp
• 3:05 pm – Forrro Red Light & Piped Dance (with Maestre Nico, Ella Voa & Furmiga Dub)
September 3
horizon platform
• 11 p.m. – Bruno Mars
• 8:25 pm – Baby Rexha
• 6:15 pm – Alok
• 4:05 pm – Luisa Sonza
a stage
• 21:45 – Seu Jorge
• 7:20 pm – Leon Bridges
• 5:10 pm – Ne Matogroso
• 3 pm – Matue invites O Nordstey
stage factory
• 10 pm – Lucas Carlos
• 8 pm – Viu
• 6 pm – Weigh
• 4 p.m. – Lia Clark
Sao Paulo Square Stage
• 8:30 pm – Esperanza Spalding
• 6:30 pm – Jonathan Ferr
• 4:30 pm – São Paulo Big Band invites Analu and Kini
• 3 pm – São Paulo Big Band
new dance order stage
• 11:30 pm – Carlos Capeslock Showcase aka Bellissa x Stroka x Tessuto
• 21:25 – Ellen Alien x Badsista
• 7:50 PM – Paul Kalkbrenner Live
• 6:05 pm – Vitalik
• 4:35 PM – NoPorn Live
• 3:05 PM – Carlos Do Complexo vs. RHR Live
September 7
horizon platform
• 11 p.m. – Maroon 5
• 8:25 pm – The Chainsmokers
• 6:15 pm – Liam Payne
• 4:05 pm – Lyudmila
a stage
• 21:45 – Ne-Yo
• 7:20 pm – Masego
• 5:10 pm – Angelique Kidjo
• 3 PM – Maria Rita
stage factory
• 10 pm – Marvelvilla
• 8 PM – Afrocity
• 6 p.m. – Larissa Luz
• 4 pm – Hodri
Sao Paulo Square Stage
• 8:30 PM – Stanley Jordan
• 6:30 pm – Evan Lins
• 4:30 pm – São Paulo Big Band invites Paula Lima
• 3 pm – São Paulo Big Band
new dance order stage
• 23:30 – Gop Tune vs 28Room+ Diogo Strauss Live feat Julia Maestre
• 21:25 – Shermanology
• 7:50 PM – Kerry Chandler Live
• 6:05 pm – Natasha Diggs Live Horn
• 4:35 pm – L_cio Plants Live
• 3:05 pm – Afterclap x Shigara x Xaxim
September 9
horizon platform
• 11 pm – Foo Fighters
• 8:25 pm – Queens of the Stone Age
• 6:15 pm – Garbage
• 4:05 p.m. – Pitti
a stage
• 21:45 – Wet feet
• 7:20 pm – Barao Vermelho invites Samuel Rosa
• 5:10 p.m. – Daytonotas
• 3 pm – Terno o Rei invites Mahmund and Fernanda Takai
stage factory
• 10 pm – MC Don Juan
• 8 p.m. – Yank Vino
• 6 p.m. – Mac Drika
• 4 p.m. – Greg Queen
Sao Paulo Square Stage
• 8:30 PM – Stanley Jordan
• 6:30 pm – Hamilton de Hollanda
• 4:30 pm – Sao Paulo Big Band invites Vanessa Moreno and Ana Cañas
• 3 pm – São Paulo Big Band
new dance order stage
• 11:30 pm – Mamba Negra Showcase feat Cashu + Paulette Lindaselva + Valentina Luz
• 21:25 – Badsista, Malka, Venus aka Guetto Elegance feat Marina Lima
• 7:50 pm – Inner City Live Bonus Set Kevin Saunders
• 6:05 pm – Renato Cohen Live
• 4:35 PM – AREA LIVE
• 3:05 pm – Kenya presents 20Hz Chaos Sound
10 September
horizon platform
• 11 p.m. – Bruno Mars
• 8:25 PM – Her
• 6:15 pm – Kim Petras
• 4:05 pm – Iza
a stage
• 21:45 – Joao
• 7:20 pm – Gloria Groove
• 5:10 PM – Pablo Vittar invites Lineker and Jupe do Barro
• 3 pm – Marina Sena sings Gal Costa
stage factory
• 10 p.m. – Xenia France
• 8 p.m. – Tacia Rees
• 6 p.m. – Cynthia Loos
• 4 p.m. – Nina
Sao Paulo Square Stage
• 8:30 pm – Richard Bona
• 6:30 pm – Banda Mantiqueira and Monica Salmaso
• 4:30 pm – São Paulo Big Band invites Luciana Mello and Jesuton
• 3 pm – Sao Paulo Big Band
new dance order stage
• 23:30 – Audjas aka Davis x Vermelho x Zoppeler
• 21:25 – Darren Emerson and Gui Borato Live
• 7:50 pm – Crazy P Soundsystem
• 6:05 pm – Lion Babe
• 4:35 pm – Paradise Guerrilla
• 3:05 pm – DJ Mau Mau B2B Etc