Health
Public Health to Introduce New Actions to Detect and Diagnose Hepatitis
Prevention
Public Health to Introduce New Actions to Detect and Diagnose Hepatitis
On the occasion of World Hepatitis Day, Minister of Health Karina Rando announced that the PCR test would become mandatory to confirm cases of hepatitis C. She also assured that this inclusion is a milestone in diagnosis and allows for more treatment. Also included in the sanitary control, at least once in a lifetime, is the determination of the serology of the disease.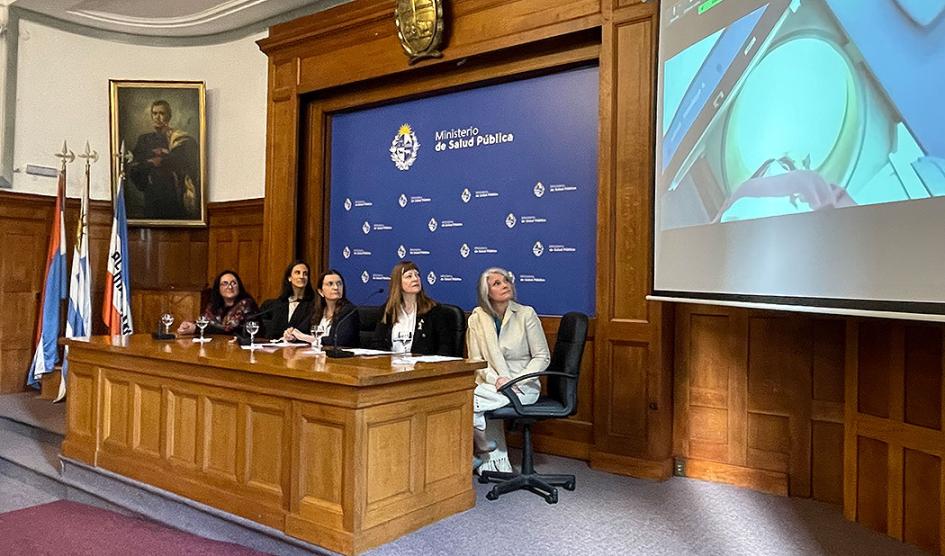 In activities developed at the headquarters of the Ministry of Health (MSP), Deputy Portfolio Secretary José Luis Satjian; Agency's Program Director for STD/HIV/AIDS René Diverio and representatives of the Hepatitis Evaluation to Expand Testing and Treatment (HEAT) project of the Coalition to End Hepatitis Globally, Victoria Mainardi and Solange Gerona.
On this occasion, Rando pointed out that chronic viral hepatitis B and C are asymptomatic diseases, the symptoms of which appear in the later stages. He added that preventive measures such as the highly effective hepatitis B vaccine and antiretroviral treatment have prompted the World Health Organization (WHO) to set a goal of eliminating the disease by 2030. "This requires that 90% of infected people are diagnosed and 80% of those diagnosed are treated," he said.
In Uruguay, the number of notifications received by the Department of Health in 2022 was 388 for hepatitis B virus and 244 for hepatitis C virus. In addition, complications account for 15% of liver transplants performed in our country.
The hierarch identified hepatitis C as a curable disease with short courses of treatment, 12 to 24 weeks, with cure rates above 95%. Coverage is provided through the National Resource Fund and is universal from 2019; in 2022 coverage was added for those who did not respond.
Among the actions taken is the first national study of hepatitis B and C, conducted by the National Liver Transplant Program, to expand tests and treatments to diagnose the current situation and prognosis of the disease in the coming decades.
Similarly, in order to improve strategic information, MSP developed a new case definition for hepatitis C. In this sense, Rando reported that confirmation was included in suspects by serology solely through the polymerase chain reaction (PCR) test.
To expand the diagnosis, the determination, at least once in a lifetime, of hepatitis C serology and its repetition twice a year in case the person being examined presents risk factors, will also be included in the health screening, the hierarch announced.
"The obligation of the Ministry of Health is to continue the work on prevention and diagnosis," Rando said and announced that the PCR test was recognized as mandatory to confirm cases of hepatitis C. He assured that this inclusion is a significant milestone in diagnosis. and provides the greatest amount of treatment.
Related links
audio
Photo