Health
Beauty and health tips to enjoy summer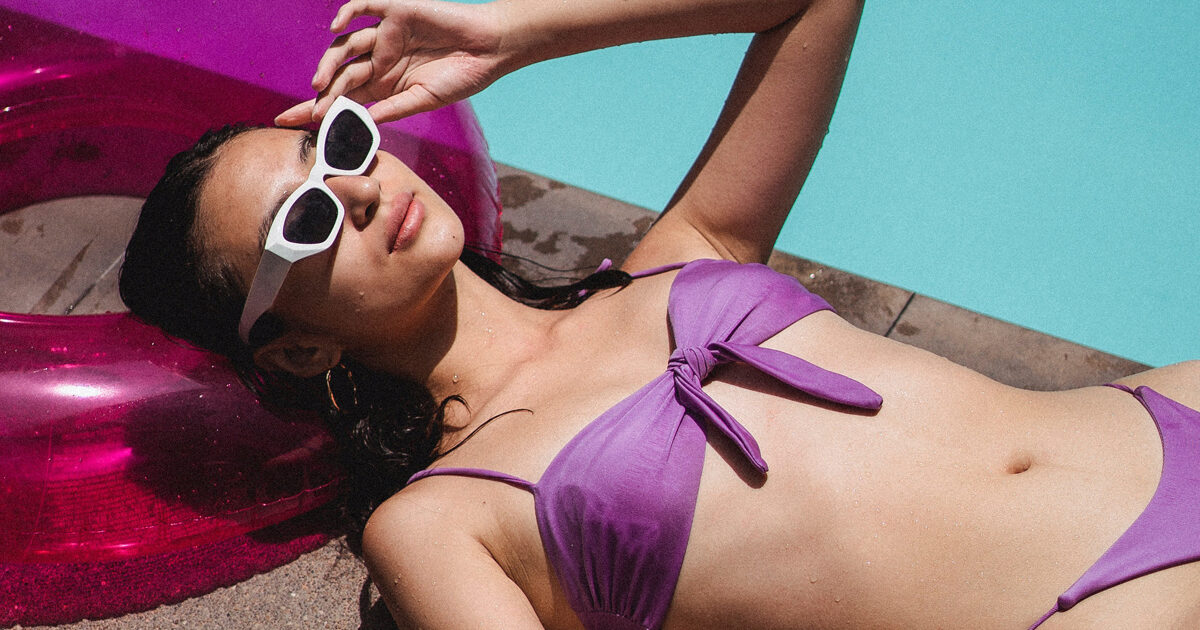 Tips for feeling good inside and out./ Photo: Pexels.
beauty
It's not enough to take care of yourself on the outside, nutrition on the inside is equal or even more important than beauty tricks to feel good on this vacation.
Michelle Avis Melgosa
August 6, 2023 / 10:31 am
Balancing the body and mind and finding harmony is not an easy task if you live in constant work stress. That's why summer, and above all the holidays, are the best time to dare to change your routine and pick up new, healthier habits. But it's not just about taking care of yourself physically, it's also about taking care of yourself internally. Nourish the soul to be able to reflect this inner well-being on the face and body. And the specialist in achieving this goal is Elodie Doral, CEO and Founder of Holistic Center Six Harmonies Spa (Madrid) and an advocate for a healthy and conscious lifestyle. "Unplugging should be a must for wellness," Doral points out about all the habits you can incorporate into our daily lives to make us feel better.
Among the beauty tips that Doral gave us to start practicing this summer, everything that is aimed at achieving peace of mind stands out. These are the tips he recommends including in your daily routine.
Mental Wellbeing Tips
These keys will change your life "both physically and mentally," Doral says. "You will feel much more energetic. But the biggest change will be mental, because it will help you become more relativized and feel more balanced, "the expert emphasizes. She claims that they have helped her personally control stress spikes and get much more pleasure from everything she does. "Because of this, I have also become more discriminating professionally and personally," she says. Doral recommends the following habits:
Aromatherapy breath.
Meditation alone or with guidance.
Do yoga or do exercises that suit you. "For me: yoga, swimming or Pilates," he admits.
A healthy and balanced diet, and don't eat too much.

Read a book that teaches you.

Walk for 30 minutes in a park or natural environment.
Get enough sleep.
Having a good notebook where you can write thanks, worries, ambitions and re-read it again, update it from time to time.

Take nightly infusions with relaxing properties.

Light natural candles at home.

Buy flowers.

Watch the entertaining series and share it with your friends.
The key is to "look for activities, treatments, and nutricosmetics that really benefit you, and not follow the trend. There is a lot of trial and error until the right one is found," he says.
beauty tips
In addition to trying to take care of our mental health, Doral also gave us some beauty tips that help us look better, boost our self-esteem and feel good. They are:
Always use a "body brush" before showering.
Apply body oil.
Wash your face with natural soaps with seasonal scents.
Go to the sauna at night.
Take supplements that help meet specific needs: protein, collagen, adaptogens, magnesium, or omega-3s.
Drink water with ginger and mint to boost your immune system.
Do yourself a facial or body treatment every week.
Finding harmony and balance between these two areas will allow us to create a routine full of peace and tranquility. And at the same time, it will help us learn how to deal with the stressful situations that plague us on a daily basis. Adhering to healthy habits not only helps us feel better, but also prolongs our lives.
But in order for all this to happen, Doral stresses the importance of learning how to switch off and create "digital detox' whenever we need it. "It is very important to have an hour a day to talk to yourself," he assures and advises to get rid of the computer and phone on vacation in order to return to the routine completely renewed.