News
Ana Clara's program smells like a flop and it could become the new Casa Kaliman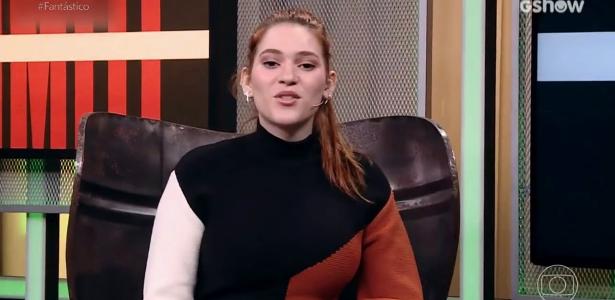 *From the Splash Staff
Ana Clara Lima, 26, will join the team of presenters on the pay channel GNT. She will be in charge of Panelaco ao Vivo, an attraction developed by Boninho, which will open in October and air Monday through Friday, mixing cuisine and conversation.
Columnist Lucas Pasin considers this format a bad bet for the career of the former BiB. "Who will go into that pan, and get fried, is Ana Clara. She's a presenter we love, who never makes a mistake! And what did Boninho do? He took Ana Clara and made her a food and talk show." We can't take it anymore! This format is messed up."
They fear that Panelaco Live will repeat the trajectory of the unsuccessful Casa Kaliman (Globoplay). "I am afraid that this program will become 'Kliman Kitchen' and will get Ana Clara in trouble, afraid that the girl we love will be hurt. I am worried about Ana Clara."
Pasin recalled that Paulo Vieira also bet on a similar format with his Rolling Kitchen Brasil, and this too did not come to fruition. "We love Paulo too, but I'm not giving much thought to that program now, even while he's there. I'm afraid they'll fry dear Ana Clara."
Eiza paid the price for making peace with her ex-husband and she'll seek revenge in music like Shakira
Columnist Lucas Pasin digs into what's to come on Ieza's new album, "Aphrodite," which will be made available on major digital platforms today.
According to her, Muse's new songs will delve into her toxic relationship with her ex-husband and music producer, Sergio Santos, whom she broke up with in October.
He compared Pasin, saying, "I think Eiza paid the price for her peace – and, like Shakira, she's here to get revenge in musical form. I think Eiza has revenge in her." have a sense of."
hey central splash Shown live on Splash's YouTube channel Monday through Friday at 6 p.m., covering the day's top news stories and commentary from Chico Barney and guests. View full: