News
Mission Impossible new cast opens up about action sequences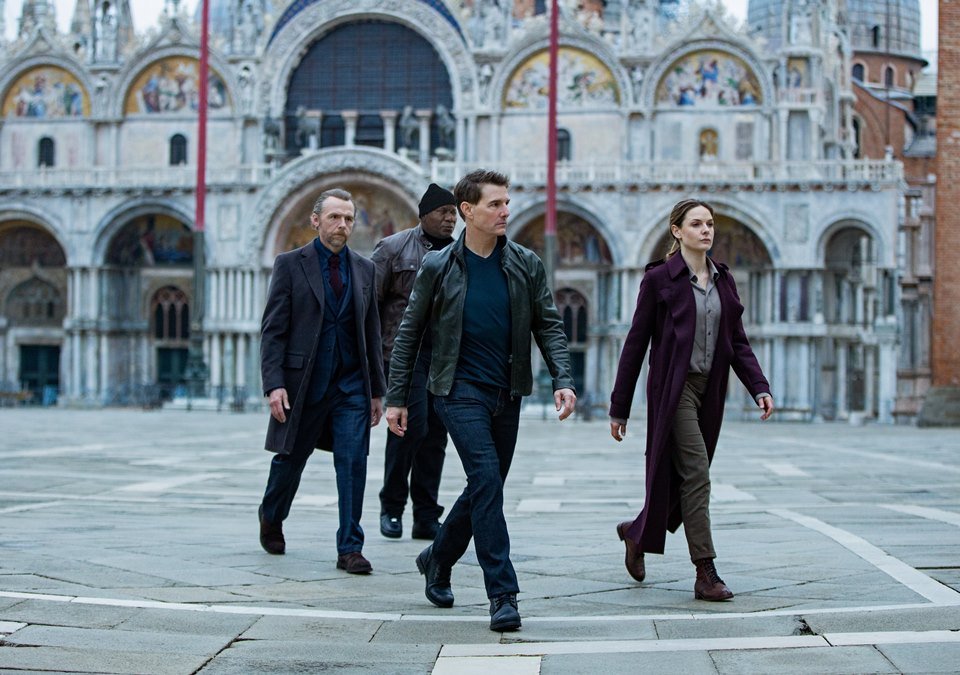 Mission: Impossible – The Reckoning Part 1 opens in Brazilian cinemas on July 13. In addition to the return of Tom Cruise, Hayley Atwell, Rebecca Ferguson and other stars, the production is still bringing in Greg Tarzan Davis and Shea Whigham. The actors did not hide their anxiety and excitement about being in a film of the saga.
This isn't the first time Davis has worked with Christopher McQuarrie, one of the directors of the seventh Mission: Impossible film, and Tom Cruise. The trio came together again in Top Gun: Maverick, which competes for an Oscar in 2023. The actor explained the difference between the two productions.
"On Mission: Impossible, they like to think of the biggest act of the film first and then build the story around it. The story is constantly developing. What I really love about their process is that the actors can decide in certain ways which direction their character will end up.
1/19
"That is, if you have a particular interpretation of your character, it will lead them to go in a different direction from the original plan. McCue being the writer and director allows him to make changes to the story and characters during our shoot, which makes it even better."
In the new film in the saga, Davis plays CIA agent Jasper Briggs, with another newcomer Shea Whigham in the production. "Briggs and Degas (Whigham) are CIA agents assigned to capture Ethan Hunt (Tom Cruise). Briggs is like shoot first, ask questions later, while Degas tends to make the best ethical decision. This usually leads to conflicts between them," he said.
Shea Whigham, on the other hand, commented on the film's protagonist being tortured and the scenes being primarily recorded in Italy. "We followed Tom all over Venice. And all (were) night shoots. It's not just about 'running' – it's a one-time creation that makes it intrinsic and real. It's all Tom and McCue. And what could be better than chasing Tom around Venice, Italy at night?
Whigham also talked about partnering with Davis and praised his partner in the scenes: "As they say in the movies, 'The boy's got a bright future!' It was a lot of fun working with him. I prefer to let the connection of characters happen rather than force it. We were able to do this because of him."
Tom Cruise recently revealed in an interview that he wants the film to be the most adventurous film in the saga. Scenes for the films were also recorded in various locations around the world, such as Rome, Venice, and Norway. Regarding the feature's trajectory, Davis was eager to show fans of the new sequel to the production.
"You should be able to move as much as he can. There were days when I would wake up with pain in my calf muscles, feet and hips. Stretching has become a daily routine. But filming those scenes was amazing. It was like a global game of cat and mouse, chasing him through the back alleys of Venice, the sprawling airport of Abu Dhabi, over trains in Norway.
In his biggest action sequence in this movie, Greg Tarzan Davis doesn't falter. "It was chasing Ethan on top of a moving train in Norway. I had never ridden a train before and McQ (Christopher McQuarrie) decided to put me on top! And that was the first thing I shot on film. The experience was captivating. Once you get over the idea of ​​falling off the roof of a train, you have a chance to look up and see these towering mountains on either side as you pass them.
How did Shea Waugham get involved in Mission: Impossible?
Despite debuting in Mission: Impossible, Whigham has already appeared in several successful film and TV productions, such as Joker (2019), Spider-Man: Through the Spider-Verse (2023), and many others. The actor told about his entry into the saga that at first he did not believe it, but then he received a call from the director and Tom Cruise.
"I did something that McCue saw and he said, 'I'm going to write something for you in the Mission: Impossible movie.' I thought, 'This will never happen.' But, about a year later, I get an ominous message: 'Are you still you? This is McQuarrie and I'm calling from a European number in five minutes, pick up. 'And it was him and Tom! It hooked me. He said, 'Would you like to join the mission team?'" he said.
Regarding being in a film with Christopher McQuarrie and Tom Cruise, Whigham admired both and devoted themselves to their preparation. "His love and knowledge of cinema is commendable. I love being on set with both of them because anything can happen that day. That's what makes these movies so great. They follow the story based on what you bring to the character.
The actor also said that the train sequence was the most memorable in this Mission Impossible film and that he would "keep" the scene "forever". I said to McCue (Christopher McQuarrie): 'David Lean has nothing against you'. In that background, Tom (Cruise) chases after her while standing on top of a train going at 80 mph (about 120 km/h) in Norway. Then, like a broken record: nothing better than this.