News
The famous crochet bikini became a fever among celebrities. outfit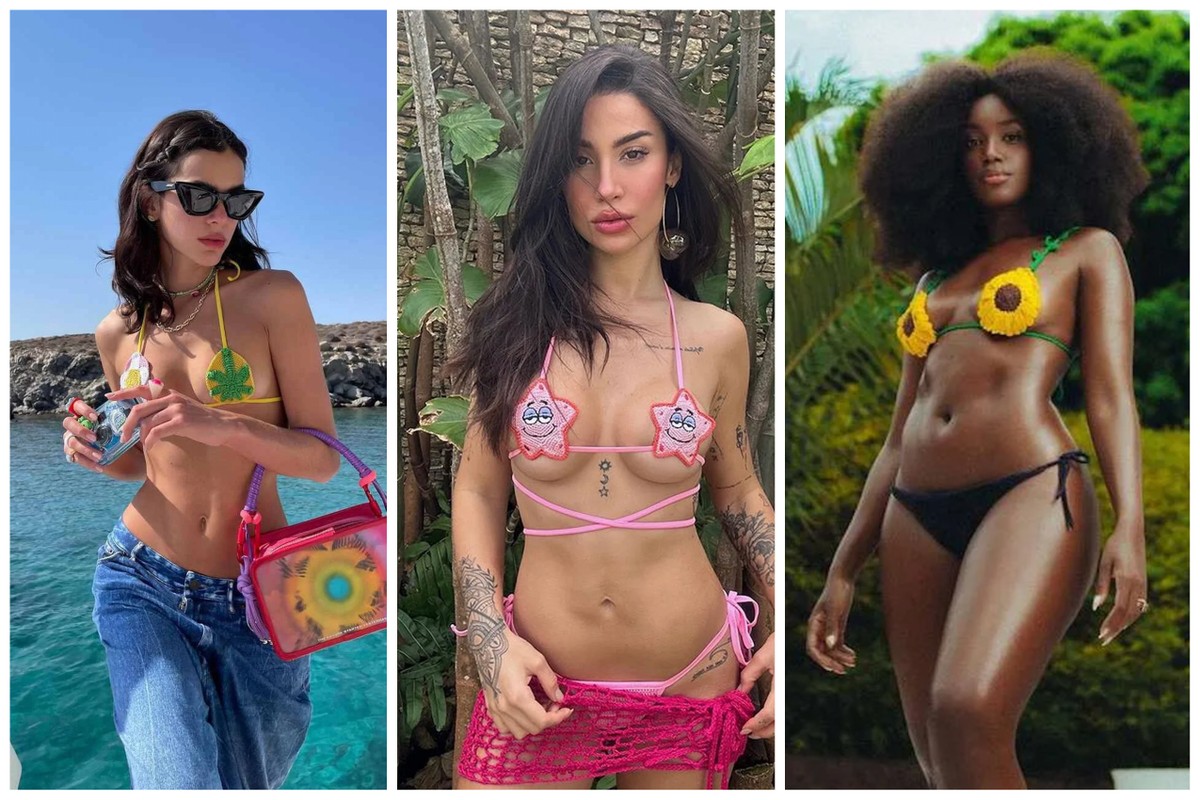 If it's up to celebrities, the fun crochet bikini will be dominating the sand and pool of season. Versions with cartoons (which once again became the inspiration for fashion collections in the best nostalgia fashion style) or versions with unusual shapes such as hearts, are current favorites thanks to names such as Bianca Andrade, Dua Lipa, GK and Sabrina Sato.
The brand's founder Boca Rosa, who is vacationing in Alagoas, attracted attention this July by choosing a model made of crochet and featuring a "cozy" face with character Patrick Estrella from SpongeBob SquarePants. This item is from Italian brand GCDS and is on sale for $360, which is equivalent to R$1,728.
The same item was also chosen by Mia Khalifa, who used her account on the social network to share an image enjoying the sun in Palm Springs in the United States. Influencers Livia Nunes and Malu Borges have also joined the trend.
Flavia Pavanelli, on the other hand, bet on a heart-shaped version, combined with jeans worn inside out.
In fact, a similar version of Flavia's bikini has already been modeled by other influencers, such as GK, Thais Carla, Geo Ivbank and Luiza Brasil. On this page, we've gathered the best celeb pics along with their picks for updated beachwear. will you join?
+ European Summer: See celebrities who enjoy sun and beach days in Europe