Health
SSG Recognizes Military Physicians for Their Contribution to Public Health – Dependency Fact Sheets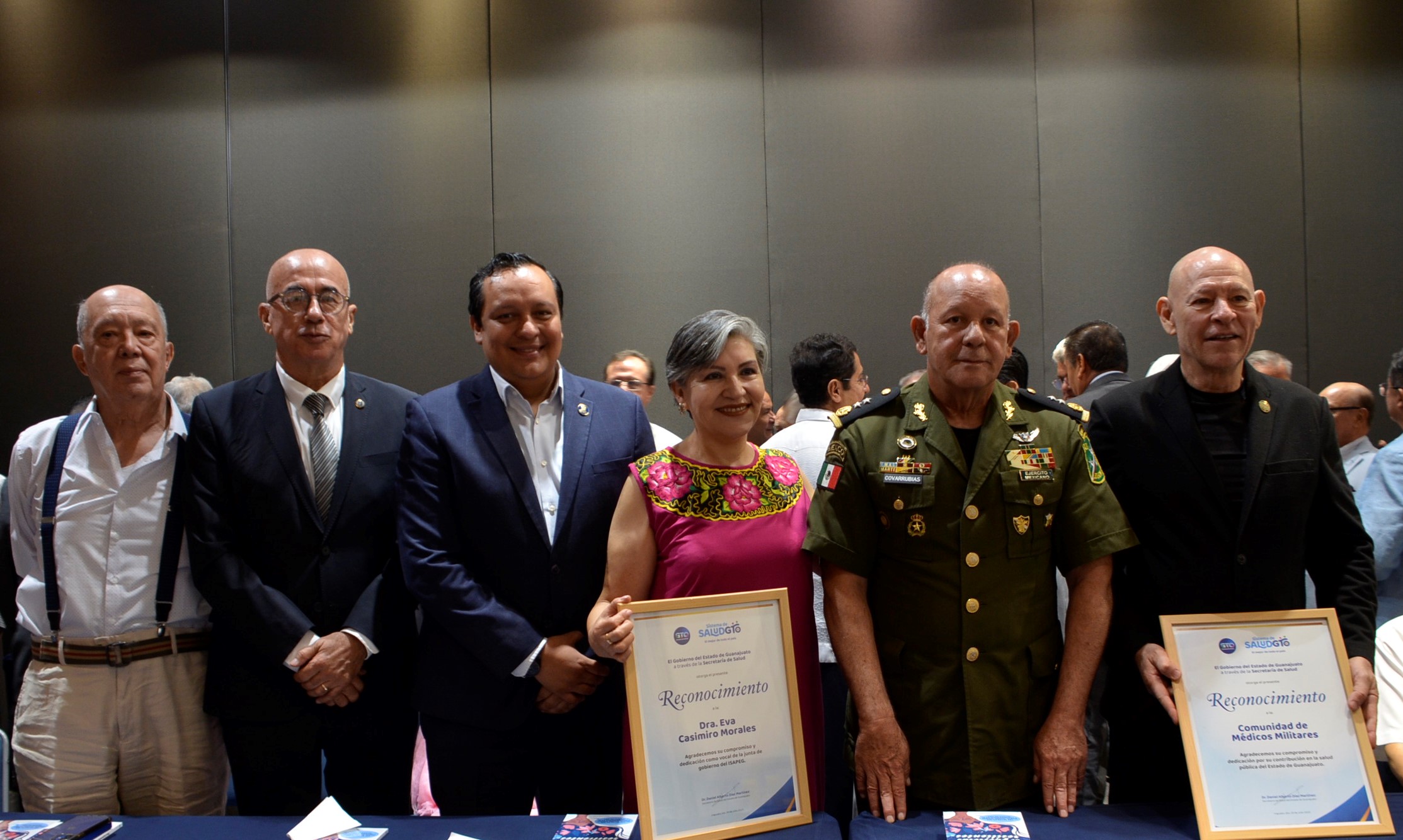 Guanajuato, Guanajuato, July 20, 2023– The Gto Health System recognized military doctors from the Irapuato region for their valuable contribution to the public health of the population of Guanajuato.
The open meeting with military doctors was attended by Enrique Covarrubias López, Commander of the Military Brigade of the Twelfth Military Region, and Dr. Ema Casimiro Morales, an active board member of the Guanajuato Public Health Institute.
The Minister of Health of Guanajuato presented two awards to General Enrique Covarrubias and Dr. Ema Casimiro, congratulating them for their invaluable contribution to public policies designed in the state to have a direct impact on the population.
It was attended by Federal Deputy Hector Jaime Ramirez, who stressed the importance of the meeting of members of the military medical corps of the region to exchange experiences at a time when the country is going through important moments.
Dr. Daniel Diaz, head of the health system, noted that the state serves about 6 million residents with no social security; This makes the problem even more difficult, since the Guanajuato Department of Health serves the majority of the population, which is entitled to receive quality health care.
Care that must move from the first level to the third level of care, for example, admission to highly specialized services.
During the participation of military general Enrique Covarrubias, he stated that a rapid reaction course was implemented, which is guided by the ideal "Whoever is on the same side can save your life."
This course shows that each platoon has implemented 4 first aid kits, which include the necessary first aid supplies.