Health
How to deal with epizootic hemorrhagic disease that kills deer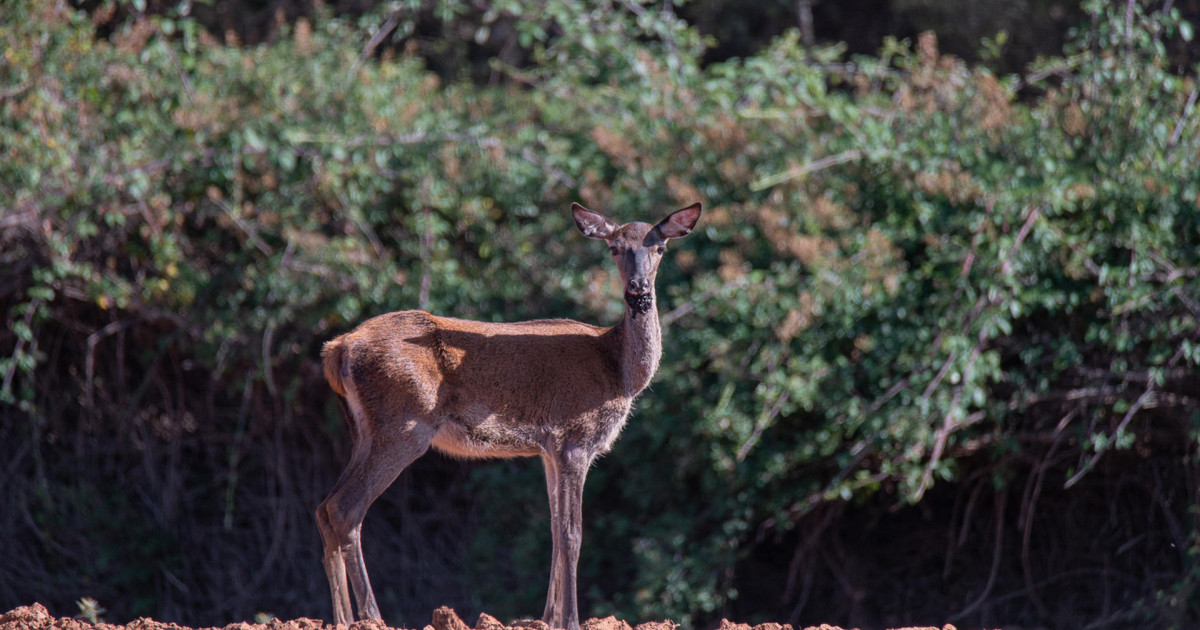 Epizootic haemorrhagic disease (EHD) continues to spread throughout Spain and is of concern, especially in the south of the country. The Junta of Extremadura was the last community to confirm four new spotlights on livestock farms in the municipalities of Higuera de Vargas, Monterrubio de la Serena, Fuenlabrada de los Montes and Montanches, samples of which have been confirmed by the National Reference Laboratory of Alguete (Madrid).
For this reason, due to its spread, various associations and bodies are beginning to disseminate advice and basic information on how to act against epizootic haemorrhagic disease, which is a non-contagious infectious viral disease transmitted by vectors (culicoides mosquitoes), affecting domestic and wild ruminants, mainly deer and cattle. However, it should be noted that this disease is not a zoonosis and therefore does not affect humans.
After an incubation period of five to ten days, infected animals may show symptoms such as fever, anorexia, weakness, trouble breathing, or swelling of the head and neckand according to a press release from the Extremadura Hunting Federation (Fedexcaza), the meager data available in Spain put the mortality rate at less than 5 percent, although in some areas of the United States, white-tailed deer mortality is as high as 90 percent.
He also adds that EHE is a disease Mandatory DeclarationTherefore, "in the event of any suspicion of the discovery of infected animals, the authorities should be informed immediately", as early detection is "essential for disease control".
go against mosquitoes
Since this disease is transmitted by mosquitoes, it is difficult to prevent it, so infection prevention methods must be targeted vector control transmitting it, in this case mosquitoes.
In situations or hotspots with a high mortality rate, measures such as spraying wet areas; treatment of scratching posts, bathtubs and bathtubs with natural and harmless means; and the placement of mineral blocks with natural and harmless repellents to avoid access to these types of livestock.
In addition, it is recommended to provide additional power that supports deworming outside, treat animals directly with insecticides or repellents whenever possible, and do not move deer from affected areas.
The application of these measures must be carried out in accordance with the current rules for feeding wild species and treatment in the natural environment and must be authorized by the competent authority in this matter.
MAP takes action
The Ministry of Agriculture, Fisheries and Food (MAPA) assures that in order to study the current situation with EGE in wild deer populations and coordinate disease monitoring in them, MAPA is conducting meeting with technicians the Institute of Game Resources (IREC), the hunting sector (ARTEMISAN) and the Autonomous Communities previously affected by the disease (Andalusia, Extremadura and Castile-La Mancha).
As a result of this meeting, a document of recommendations was agreed and approved through a questionnaire. Online monitoring system for EGP in the coming months in wild deer populations in the affected areas, through which " will collect uniformly throughout the country information on the degree of impact of the same, in cooperation with environmental protection agents, veterinarians, hunting grounds, laboratories and researchers.
On the other hand, given the current epidemiological situation, the Ministry of Industry reports that the recommendation don't do deer moves from reserves located within the affected areas.