Health
Healthy Dining Vanadi Coffe Joins BME Growth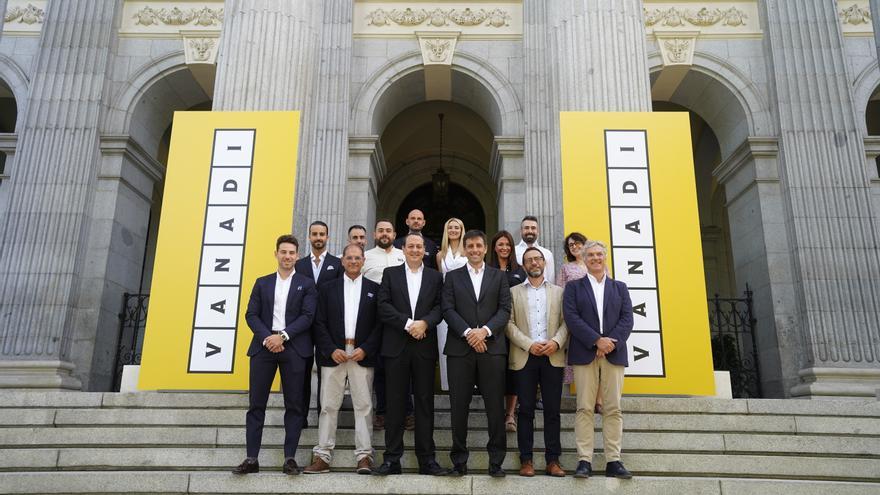 You find yourself in a cozy corner surrounded by very instagram decorationhigh-quality coffee and soft lighting create a calm atmosphere for chatting with friends, ordering takeaway food or just for work.
This is Vanadi Coffee, the expanding chain of coffee shops that just made history at the Palacio de la Bolsa, debuting last Thursday on the stock market on July 20th. listed on BME Growth, a Spanish stock market focused on small and medium businesses. and operated by Bolsas y Mercados Españoles
With a starting price of 3.28 euros per share and a capitalization of 20.1 million euros, this Alicante-based brand is the first Spanish brand to take this important step.
Unique Offer: Healthy Dining Fast Good
Vanadi coffee comes from Alicante and was founded in November 2021. Focusing on healthy hospitality and adapting to new consumer and lifestyle demands, it offers a catering model that is in line with current customer trends.
Its cafeterias are modern digital spaces with personality, where you can enjoy coffee with company, hold business meetings or simply relax.
Promoted by Salvador Martí and CEO Vicente Terol, this chain from Alicante is known attract the attention of investors and win the love of coffee lovers in the shortest possible time.
After the bell tolled to open the doors of the Madrid stock market for them, Terol expressed his gratitude to his entire team for the hard work that brought them to this day, and stated that "listing on BME Growth provides us with the growth and development opportunities we have been looking for."
Terol acknowledged the contribution of investors, shareholders and customers, saying this important step encourages them to keep moving towards your goals in your business plan.
Its innovative approach to offer high quality products and services at affordable prices in a peaceful environment has been the key to its rapid growth and success so far.
Except, Salvador Marti, President of Vanadi Coffee, He also expressed his satisfaction with the successful completion of the IPO process and the listing of BME Growth. "We are happy, but we know that this is only the beginning of a long journey," Marty said enthusiastically.
The President of Vanadi Coffee explained that the company's goal when listing on the stock market is "get funding without going into debt."
"We are ambitious and we have a goal of opening 25 cafeterias by the end of this year and doubling that number in 2024," adds Salvador Martí.
Attractive concept adapted to today's lifestyle
"We are a fast food cafeteria brand. which offers drinks and food that fit the lifestyle of today's customers," says Vicente Terol, referring to the unique concept offered by Vanadi Coffee.
Unlike premium chains, they do not seek to compete with them directly, but to position themselves on par with traditional coffee shops in terms of price, offering friendly environment, careful design, use of technology and a quality, useful and responsible product.
"At Vanadi Coffee, we developed a unique concept from the start, designed to adapt and scale. Our cafeterias are designed to be easily adaptable to different environments, such as different locations, store sizes and customer types."
Thanks to the optimization of their processes, they are flexible in opening and running establishments, and in monitoring, supplying and managing all of its cafeterias.
"One of our added benefits is that, in addition, we have a more local product with our own workshop, and we also distinguish it by adapting it to each city."
Expansion, growth and transparency
Now that it's out in the public domain, Vanadi Coffee's goal is to open 25 stores by the end of 2023 and double that by 2024..
Its business model, based on organic growth through its own cafeterias, allows it to reach areas neglected by the big brands in the sector.
Thus, his goal is to open coffee shops in different Spanish cities, covering areas that are usually neglected by other coffee brands. So, provide high quality products and services to customerscompeting with local canteens, which generally do not have the tools available to large operators in the sector.
"We want to be not only in the "premium" areas of cities, but also on the periphery, in microdistricts. We want Vanadi to reach every citizen".
In addition to their expansion strategy, another fundamental value they take into account is transparency.
President Salvador Marti himself insisted that "we are going to be very transparent with our shareholdersshowing results monthly and without the fine print."
The Vanadi Experience: Authenticity and Quality
With a focus on technology, a tidy, modern environment and high quality products at affordable prices, Vanadi Coffee challenges more traditional premium chains with an authentic and compelling alternative.
Its concept is intended be scalable and reproducible. Customers comment that the place was charming, quiet and spacious, with great food on offer and that the staff were very friendly. In addition, they confirmed that they would visit this place again without a doubt.
Another customer shared that he considers Vanadi coffee to be coffee. one of his favorite places to work, thanks to its location on one of the main avenues of Alicante, allowing you to enjoy a peaceful environment. They also praised the variety and quality of the foods they sampled, both sweet and savory.
These readings reflect satisfaction and satisfaction of Vanadi Coffee customers, who appreciate the experience and cozy atmosphere that they are offered.
And after this exciting start with a BME Growth listing, Vanadi Coffee has created a section on its website for interested investors. More information at this link.