Health
CSD will fund sensorization of bike paths to promote safe and efficient routes.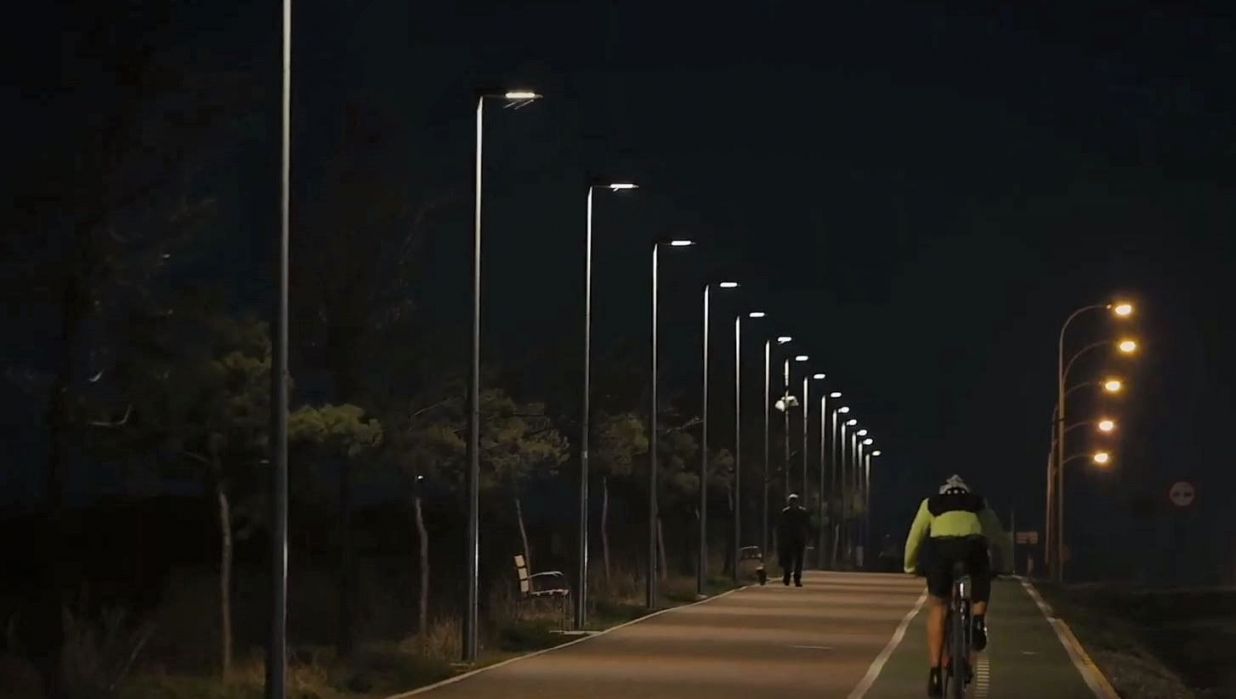 Energy efficiency reaches the roads to improve the safety of cyclists. In a country where about 200 cyclists have died in crashes over the past four years, it is critical to protect and promote sustainable vehicles that also promote healthy lifestyles, according to the Home Office. The Signify project focuses on this line, which decides to grab a part of the 36 million euros from European funds that The Supreme Sports Council (CSD) will highlight initiatives that promote energy efficiency and the development of sports tourism..
August 12 is the last day for municipalities to apply for the aid announced by CSD and announced at the Signify-sponsored 2Playbook Talks for projects promoting sports tourism. One of these is an initiative by a Dutch company that has developed technology that allows bike lanes to be sensed using the Philips ZD4i Multisensor, the ZD4i-certified Philips LUMA luminaire with Zhaga bottom connector, and the Philips Outdoor Multisensor setup app. This solution intelligently illuminates the routes of cyclists.as they go through each section, allowing them to see perfectly the path they are on.
This initiative, which local administrations can implement in their territories with European funds, aims to promote the use of bicycles as an individual and sustainable means of transport. The ability to cycle quickly and safely is generating increasing demand from city dwellers and tourists who need a sustainable mode of transport for the city while at the same time having the infrastructure that allows them to cycle safely and efficiently.
August 12 is the last day that city halls must apply for aid announced by the CSD.
Up to 21 million Spaniards own a bike and use it regularly, according to the 2Playbook Insight Cycling to Your Greatest Port report. Besides, the one with the bike a sector that generates more than 1,871 million euros in retail sales alone and employs 22,567 people (2019 data), to which should be added the hundreds of people who mobilize tests like La Vuelta every year. This is data confirming the scope of a sector that is growing year by year in Spain and which the government is trying to promote through plans such as the National Cycling Strategy, a series of actions aimed at encouraging the use of this mode of transport.
It is in this line that Signify is positioned, whose technology is aimed at eliminating one of the main obstacles that many cyclists often face: poor visibility on some roads. The company's plan for sensoring bike lanes offers transform low-light routes into an attractive and safe environment, which, moreover, provides almost no consumption for municipalities: The area the cyclist is passing through is barely lit to avoid illuminating the lane all night. Thus, it allows you to meet your lighting needs at any time and without wasting energy.
A technological solution that protects cyclists and provides them with better visibility in an environment that is characterized by the lack of adequate lighting at night. In addition to improving road safety, this technology reduces light glare and saves 50% more energy than the pre-set cycle path curve with LED technology. All this with simple control and monitoring that can be done from the app.
One of the first cities to adopt this technology is Salamanca, which developed a mobility plan in 2013 to promote the use of the bicycle as an individual and sustainable means of transport. "The bike path, which was conceived to connect the city to urbanizations or small municipalities in the area, was used in a certain time zone, but it remained deserted at night," adds Raquel Herrero, municipal technician from the city council of Salamanca.
Sensoring this type of road "makes it possible to meet lighting needs at any time and without wasting energy, while improving efficiency and sustainability and avoiding illuminating the bike path all night." In addition, it provides municipalities with real traffic data on specific roads. "It can provide us with radar information about the presence of people or vehicles on the road, impact, temperature or noise," says Eleuterio Rodriguez, Key Account Manager at Signify. A revolutionary technology designed to strengthen the country's cycling infrastructure, Spain, which has found in the bicycle a tool that serves as both a sports tourism application and an ally in the fight against sedentary lifestyles.