Games
Fortnite Online Event Chapter 4 Season 3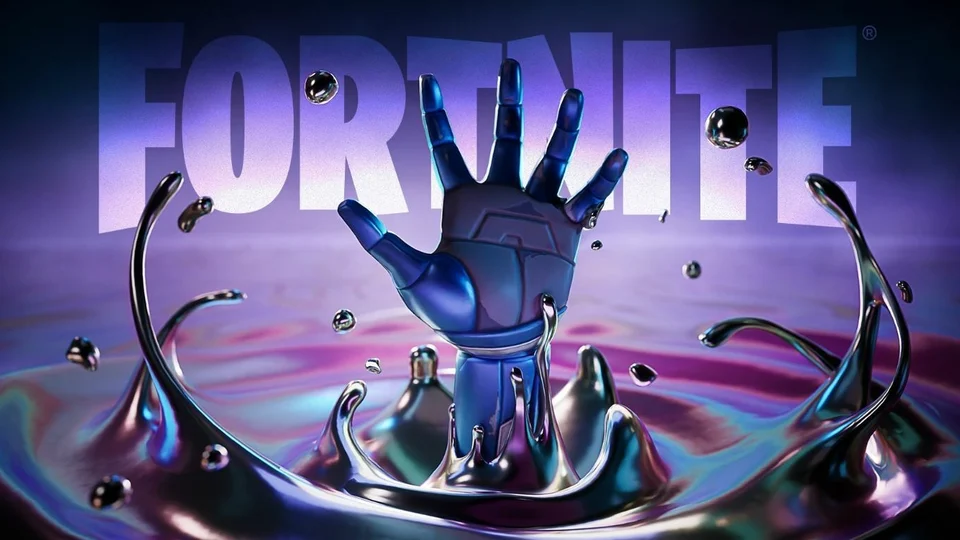 The end of Fortnite Chapter 4 Season 3 could go hand in hand with the Fortnite Live event – in this article, we'll show you just how likely a live event is, and why Epic might try something different this time around.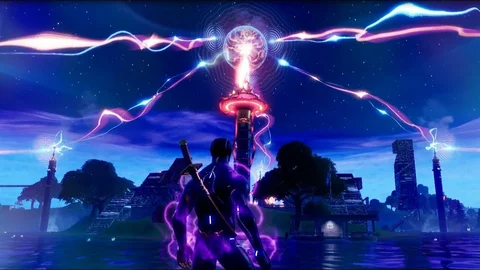 Fortnite Chapter 4 Season 2 is coming to an end in a few days. After many fun events, new POIs, new weapons, and more, the question naturally arises as to how the season will end. Will the Foundation and the other 7 return in a big live Fortnite event? Could the earthquakes have destroyed part of the map, as some leaks suggest? Or will we have to wait a bit for the Fortnite story to continue? This is what we know so far.
Fortnite: Possible Live Event at the End of Chapter 4 Season 2
Fortnite Chapter 4 Season 2 ends June 9, 2023. This information has been officially confirmed by Epic Games. Season 3 is expected to start on the same day, which is June 9th.
The current season of Fortnite Battle Royale now ends on Friday, June 9 at 2 AM ET, a few days later than previously planned. pic.twitter.com/Qb7RsJvltO

— Fortnite Status (@FortniteStatus) April 27, 2023
As a rule, the new season is associated with longer downtime. Especially after a live stream at the end of a season, servers often go down for a while so that Epic can prepare their big update for the next season.
It has not yet been officially confirmed if there will be a live event at the end of Chapter 4, Season 2. However, given that there was no live event at the end of the previous season, it would make sense for Epic to prepare something this time around.
Fortnite: single player event instead of live?
Theoretically, a live event could still take place, but a leak indicates that Epic could kick off the new season with something else: a single-player event. The leak comes from Twitter user @NotJulesDev, who has repeatedly accurately predicted the exact details of upcoming Fortnite changes in the past. According to @NotJulesDev, the new season will kick off with a special event codenamed "AloeCrouton".
If this information is correct, a live event seems unlikely. But since the official end of Season 2 is still a few days away, there's still a chance we might have a live event.
What can happen in the Fortnite Chapter 4 Season 2 (live) event?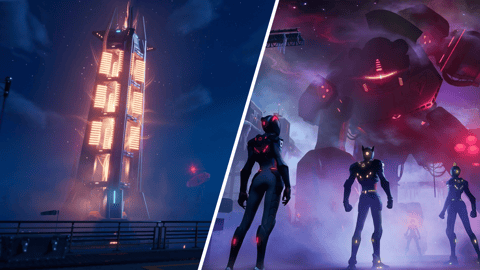 The story ended abruptly at the end of Chapter 3, where the island was completely destroyed. It was only thanks to the players and Paradigm that the citizens of Artemis were able to escape to the newly formed island. But what happened to the other seven?
Either way, the story is still open and has some ambiguities, which is why Fortnite fans suspect that it will finally continue live at the end of Chapter 4 Season 2.
Others are concerned that we still won't get a continuation of the story, but we'll still get a live Fortnite map change event.
We now know that Fortnite Chapter 4 Season 3 will have a tropical and jungle theme. Recently, earthquakes have occurred on the island, cracks appear in some places, especially near Anvil Square, where the roots of the jungle stick out.
4th #Fortnite Tomorrow the earthquake stage should be turned on, which will make the earthquake even stronger. We can also see some more cracks or jungle roots.

Then, on May 30, we should see the 5th and final stage, which is called "Apocalyptic".
#FortniteMEGA pic.twitter.com/ER7vVXTORH

— FNBRLoop (@FNBRLoop) May 22, 2023
It is possible that at the end of the live season there will be a large earthquake that will destroy parts of the map, where a rainforest can then form.
Play the new season of Fortnite in style with the new xbox series c!
As soon as more details about a possible event or livestream become available, we'll update this article for you!
What do you think? Will there be a (live) event? And if so, what will happen? Let us know!
The original article was written Inga Mainka.
This article contains affiliate links, as indicated by the trash can icon.