Health
Epizootic hemorrhagic disease (EHD) in Extremadura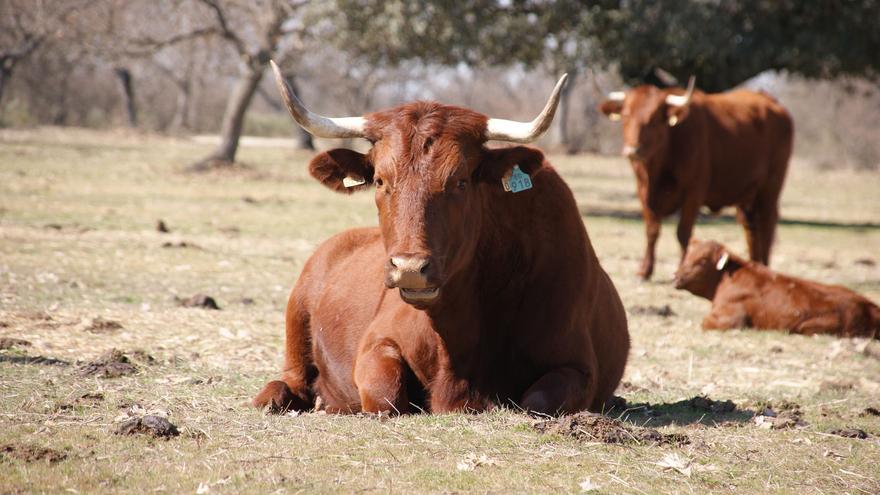 Epizootic hemorrhagic disease (EHD) This is a new headache for livestock farmers, already punished last year by drought and rising feed prices as a result of the war in Ukraine. The new problem is caused by a virus transmitted by mosquito bites. culicoid, are related to what causes bluetongue in sheep and other ruminants; hence the similar symptoms. "EHE is common in America, from where it has spread to other regions of the globe," as explained in a paper prepared by the Institute for Research on Game Resources; because the virus affects not only cattle, but also deer.
Connected
"Climate Change and Globalization They bring us diseases that we never had, but they were already in North Africa, as in this case." recalls José Marin Sánchez Murillo, President of the College of Veterinarians of Badajoz, who has also studied a family of mosquitoes that act as vectors. According to what he points out, this is not the only disease that is spreading for this reason.
Veterinarians believe that we will have to live with a disease that is caused by a mosquito bite.
The fact is that the virus has been circulating in North Africa for many years, so since the end of 2022 its appearance on the other side of the Mediterranean Sea in the communities closest to the northern coast is not surprising. "The bad thing is that that these diseases will subside and therefore foci will appear periodically; although over time it should be expected that they will also be milder cases, because the treatment of animals will make them more resistant to the new disease, "the expert argues.
Confirm the first case of epizootic hemorrhagic disease on a livestock farm in Extremadura.
"Disinfect without going crazy"
The first outbreak in Spain was detected in the province of Seville on 18 November. Until December 1, there were already nine outbreaks in this community and the first in Extremadura, in Jerez de los Caballeros. No other cases were found in the region at the time, but they continued to appear in both Andalusia and Castilla-la-Mancha, two other communities where the disease is expected to persist. Currently, there are 26 outbreaks in the system of the Ministry of Agriculture, Fisheries and Food, which registers outbreaks of animal diseases with mandatory declaration, 16 of them since June last year. Five of these outbreaks were detected in Extremadura. in Montesterio, Higuera de Vargas, Monterrubio de la Serena, Fuenlabrada de los Montes And Montanches; So what The latest focus shows that the disease is moving north and has entered the province of Cáceres, prompting the junta to impose the same restrictions on movement that were imposed on Badajoz after the first case appeared last fall. These are the sanitary conditions for the departure of cattle, goats and sheep from farms located in restricted areas to free zones or to other EU countries; but depending on whether they are transferred as a sacrifice or for life (in the first case there is no restriction, in the second there is). The criteria for whether they can move or not are mainly based on the fact thatDoes the animal have clinical symptoms? disease before transfer. There are also restrictions on transfers from one restricted area to another for deer equally affected by the disease.
The sector is vigilant and sees this as "another challenge" for livestock at the moment.
Can epizootic hemorrhagic disease be cured? Yes, there is a cure; it is a fairly common antibiotic, and animals usually deal with the virus without problems. Mortality currently barely reaches 2% according to the cattle sector and stays below 10% in heat. In addition, it must be remembered that this is not a zoonosis, since the virus does not infect a person, even if a mosquito bites him. "This species causes painful stings, but no more than that for humans," says Marin.
Another thing is that the fact that animal husbandry in Extremadura is extensive and that the animals are outdoors exposes them to mosquito bites to a greater extent than if it were intensive animal husbandry, where mosquito nets can be placed in the sheds occupied by the animals. "There is no need to go crazy trying to control the disease, no matter how many repellents are used and no matter how much they are disinfected, it is impossible to eradicate the disease. I believe that it is right not to transport sick animals, "says the veterinarian. Usually in the months when mosquitoes are most active, from June to October, new outbreaks appear.
Waiting in the sector
Farmers are waiting for the development of the disease, which is currently they see it as another problem in a "difficult" context who pass "This disease is not bluetongue, the mortality rate of which is 20%. In this case it is 2%; In general, they respond well to antibiotics, so for now this is another element in the problems of the cattle herd," says Apag Extremadura Asaha President Juan Metidieri.
Extremadura has about a million head of cattle, of which about 450,000 are wet nurses. "We are waiting to see how the disease develops because it will be difficult to control, especially in game farms," said Antonio Prieto, head of animal husbandry at UPA-UCE.