Games
Guide to Miss Fortune in League of Legends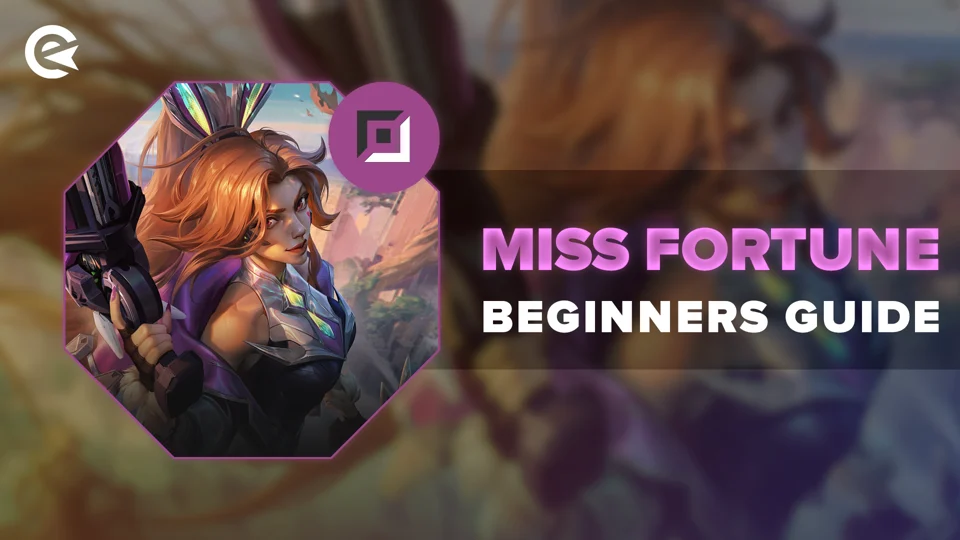 How to play with Miss Fortune? Today we will answer this question. She may not be the strongest champion in League of Legends, but there is still a lot to discover and learn about MF. So here's our beginner's guide.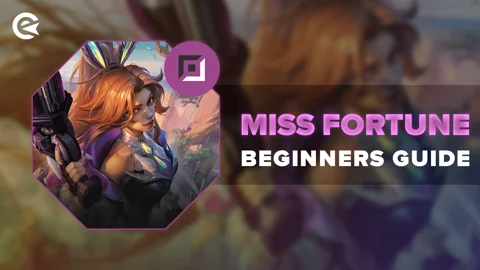 Right now and in the current meta, she is at the top: Miss Fortune, also known as the Bounty Hunter. At the moment, she is one of the best ADCs in League of Legends. And this is not surprising, since the champion offers huge burst damage, a devastating ult, and additional movement speed around the map.
To always be one step ahead, we'll give you a quick rundown of Miss Fortune's playstyle, abilities, items, and runes. So grab your weapons and go.
Miss Fortune Skills
Like all other LoL champions, Miss Fortune has four unique abilities:
Q – Double bullet
Miss Fortune fires a piercing bullet that pierces the target, dealing heavy damage to two enemies. With this ability, you have the ability to hit multiple targets at once, and even enemies in the backline or behind a wave of minions.
W – flaunt
Miss Fortune increases her attack and movement speed. You can use this ability to change your position during fights or get out of dangerous situations in the game. Activate this ability before a fight to maximize your firepower.
LoL: Best Miss Fortune Skins

view gallery
E – Lead Rain
Miss Fortune unleashes a barrage of bullets that deal damage and greatly slow down your opponents. Use it to push back your opponents or lure them into a trap. It is also very useful for slowing down your opponents. Follow him with your ultimate to maximize his effectiveness.
R – Shooting
The ultimate ability of Miss Fortune. Fires multiple bursts of bullets in a cone, hitting all enemies within that range. This ability is great for team fights and is very effective against almost all champions.
Miss Fortune's Style of Play
Miss Fortune is an aggressive burst-damage champion. His play style relies on high damage output and his ability to dominate teamfights. Here are some important points when playing with her:
Harassment: Use your Q ability to harass your opponents from the enemy line early in the game. Keep them low on health and push them away from the minion wave. A few lucky hits through the minion wave might be enough to establish your lane dominance.
Team fights: Try to stay behind the lines during teamfights and wait for the perfect moment to use your ultimate. Try to hit as many enemies as possible and be careful, your ult can be interrupted at any time if they control you.
Mobility: Activate W before combat to increase movement speed and attack speed. Thus, it is easier to run away, change position or chase enemies.
Awareness: Map awareness has always been one of the most important aspects in every LoL game. Miss Fortune is a fairly immobile champion, so don't stray too far from your support or team and keep an eye on the minimap.
Synergy: Find the right ally to maximize your effectiveness. For example, a champion with a lot of crowd control abilities. This will make it easier to use your devastating ultimate, the strongest part of your kit.
Recommended items and runes

To make the most of Miss Fortune, you should select the recommended runes and item builds:
Objects: Youmuu Fantasy Sword, Collector, Serilda's Grudge
Runes: Inspiration (First Strike, Magic Shoes, Cookie Delivery, Cosmic Insight), Affliction (Mana Stream Nova, Rising Storm)
Miss Fortune works great with lethality and armor penetration. In some cases, you can build critical damage on it. If you choose to do so, we recommend purchasing Infinity Edge and/or Kraken Strike. Of course, your build should match your playstyle. And you always need to react to the composition of the enemy team.
Miss Fortune needs a lot of mana, so it's better to start with Tear of the Goddess instead of Sword of Doran. You can use the Tear later to build a Manamune/Muraman. Both options are possible and in Miss Fortune they are not bad.
5 Tips and Tricks for Miss Fortune
We are sure that most of you do not remember every word we have written. So here are the most important aspects of Miss Fortune in a nutshell:
Use Double Shot (Q) to increase damage and hit targets in the backline or clear waves of minions faster.
Activate (W – Walk) before combat to increase movement speed and attack speed. Use it to change position during fights.
Combine E – Make It Rain with your ultimate to slow down your opponents and increase the time they stay on your ultimate.
Position yourself to use R – Bullet Time against multiple opponents. So you can dominate and even decide team fights and the whole game.
Watch the minimap. You can use E to slow down ganks and enemy attacks. Don't stray too far from your support or team. Miss Fortune is a rather immobile champion.
With the right use of your abilities, the right items and runes, you can turn a lane into a living hell for your opponents. Miss Fortune's abilities are great for controlling the battlefield and you always have a chance to solve team fights with a good ultimate. So, here it is, a short beginner's guide to Miss Fortune.
The original article was written Paul Henning.
This article contains affiliate links, as indicated by the trash can icon.