Health
Eating less fat can prevent hair loss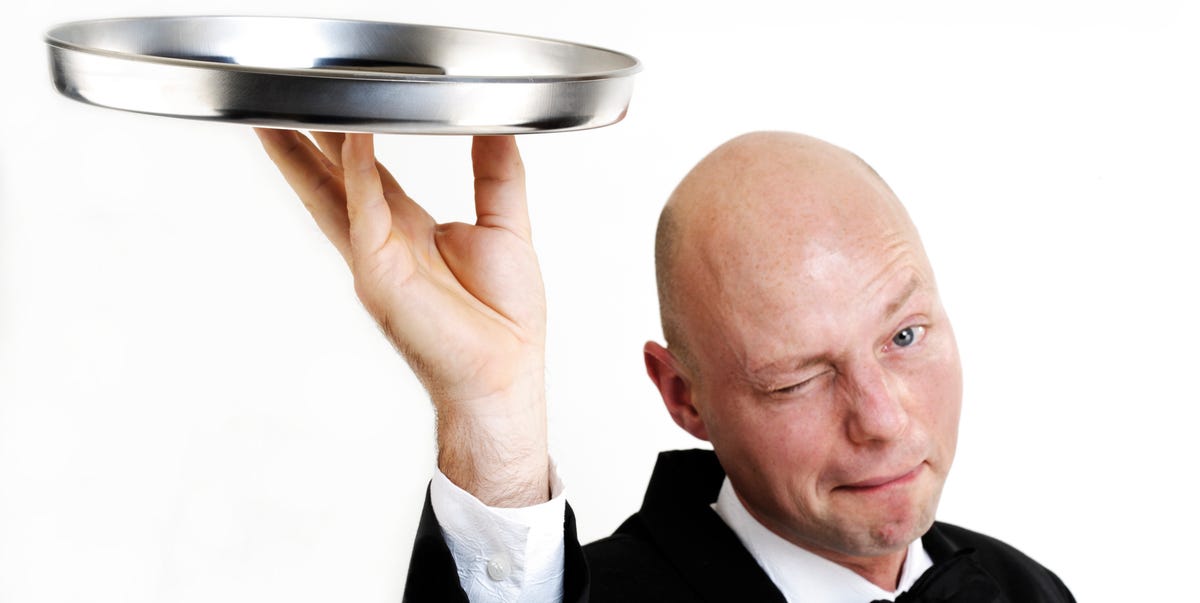 ---
hair loss This is one of the problems that worries men. The current solutions go through vaccinations and certain recommendations for prevention, but in general it is a fight against nature. However, a group of Japanese experts found that he also diet plays an important role in this process.
A group of specialists from Tokyo Medical and Dental University analyzed the relationship between eating habits and hair growth to find a connection. According to his research, published in the scientific journal Nature, there is a direct link because renewal of hair follicles in which hair is formed, It is closely related to nutrition.
Scientists observed in an experiment with rodents that obesity and overweight can cause depletion of hair follicle stem cells (HFSC) that block regeneration and, in the long term, the loss of those follicles from which the hair grows. That is, what causes hair to fall out constantly can stop or disappear forever due to diet.
The authors of the study remind that as a person ages, hair becomes thinner as a symptom of a step that precedes disappearance or non-rebirth. But in overweight people, this process is enhanced, as they observed in their parallel experiment. "Feeding a high-fat diet accelerates hair thinning by depleting HFSCs that replenish hair growth cells, especially in older mice."explained the study's lead author Hironobu Morinaga about the experiment, which has parallels with human processes.
On the other hand, a study by Japanese experts also gave good news for older men, who are the most prone to alopecia in general. When the rodents in the experiment were switched from a high-fat diet to a more balanced and healthy diet, the regeneration of these follicles resumed, and some regained their hair. "In just four days, they were already showing different signs in the epidermis," said Hironobu Morinaga, presenting the results.
What does it mean? According to the authors of the study, this opens the door to hair restoration. In the end, improving eating habits was good for several reasons, as they reduced inflammation and improved the process that "Crucial for follicle regeneration". In particular, some animals have grown hair again, as they did before the mass consumption of fat, which can be extrapolated to humans.
So, based on this study, you can see that some men could avoid surgery simply by changing what is served on the plate. "It can prevent hair loss due to a high fat diet. They can change their fate", – summed up the author of the investigation.

Javier Bragado is an expert in nutrition and other health issues. Try to keep up to date with new research to uncover the latest discoveries and trends on this website. Plus, she's under pressure from a family of dietitian nutritionists and CrossFitters, so she better be precise about what she writes about food and fitness.
On a professional level, when podcasts didn't exist, Javier Bragado worked for several radio stations (Onda Cero, Cadena Ser), although he now focuses on writing articles on the Internet. In fact, it is quite common to find him writing (sometimes very lengthy) sports news writers after two decades of experience with the EFE news agency and the Colpisa news agency. Particular attention is paid to less traditional profiles in sports such as cycling, tennis, football and athletics of any kind.
After graduating from Complutense University, he complements his profile as a journalist with his later career in geography and history at UNED, so you can often see him writing about the great and small characters of humanity, research and studies of the past.
He relies on his scientific knowledge and respect for professional historians and their sources. Which does not contradict his eclectic love of reading Eastern and Western books and comics.
On the other hand, Javier Bragado also loves to play sports from his own experience and was involved in several martial arts and combat sports in his youth, although he had no competitive experience.
If you've come across his signed report on John Wick, Jean-Claude Van Damme, Michelle Yeoh and the action community, know that he's among those who love this candy-giving choreography. However, he has now taken up swimming because he is no longer young and prefers not to get hit in the head while taking care of his cardio.
If you see an error in one of his texts, you can let him know via one of his social networks, because he is always ready to thank you for these notifications (and correct when necessary). Just in case, make sure that the second name is "Herrero" so as not to confuse him with the excellent photographer from the world of music Javier Bragado. And if you have a problem that needs to be solved in other ways, contact Team A, they are experts in this field.