Health
Viva in vitro moves to Murcia Science Park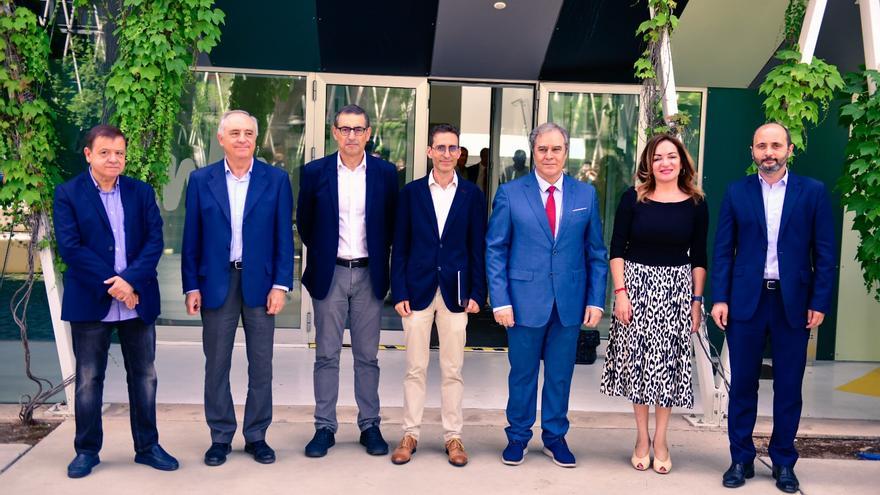 live in a test tube (vivaivd.com), a biotechnology company led by a world-renowned scientist Pablo PelegrinUMU Professor and Deputy Scientific Director of IMIB, opened this Friday its headquarters and laboratories in Murcia Science Parkowned by the Development Institute (INFO), located on the Espinardo campus.
Thus, at their new facilities, the stage begins, from which they continue the process of technological development of a prototype that will allow the application new biomarker system patients. This first prototype will help to get an early and accurate diagnosis in sepsis treatment. A technology demonstrator or alpha prototype is scheduled for later this year, as announced during the opening of the new facilities.
Viva in vitro executives and technical team talked about specific advances in microfluidics and the discovery of very specific forms of the NLRP3 biomarker. It is a molecular complex involved in the mechanisms of action associated with various inflammatory responses that can be serious and are of great interest to the pharmaceutical industry and the biotechnology and health venture community.
"The development of functional biomarkers based on NLRP3 macromolecular complexes represents a big step forward in the diagnosis and prognosis of various diseases. For sepsis, this allows us to make a personalized prognosis that was previously not possible and to initiate early treatment aimed at modulating the immune response. This is made possible by the fact that we have spent over 10 years studying the molecular mechanisms of inflammation and studying how they are modulated in various diseases," said Dr. Pelegrin.