Games
How to change your region in Valorant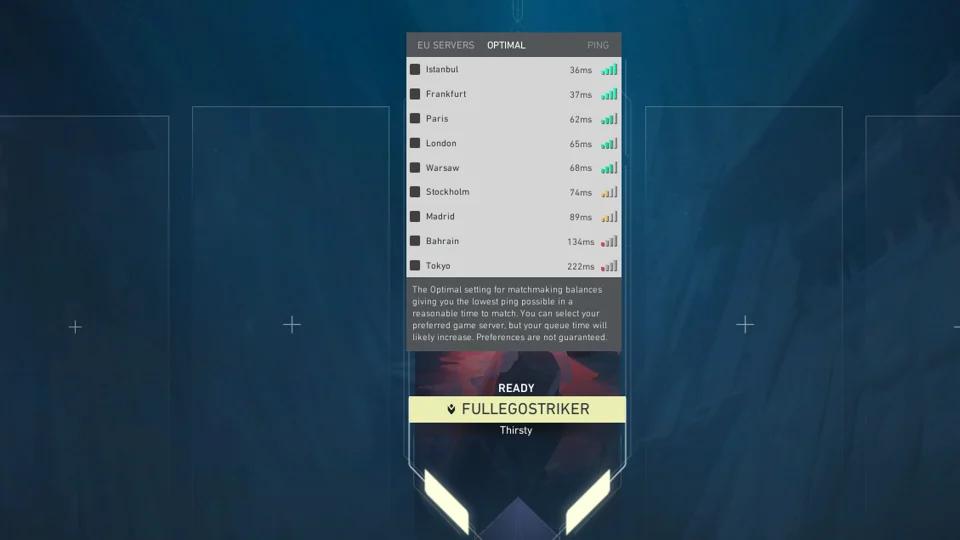 While there are many reasons to change region in Valorant, it's not easy to figure out how to do it. We will tell you step by step how to do it.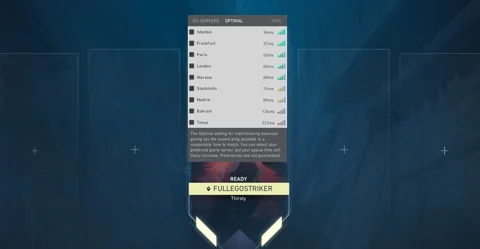 Why change region in Valorant?
Riot optimizes your gameplay based on where you live.
Here are the main reasons for changing the region:
You have moved to another location and the currency does not match your real money
You have moved to a new area and your ping is not as good as the green ones in the image above.
You can't play with friends due to the region difference
Payment options do not match your current location
These issues severely affect your gameplay, which is why changing the region in Valorant is completely legal.
How to change region in Valorant?
There are only two ways to change your region in Valorant.
Change your region via Riot Support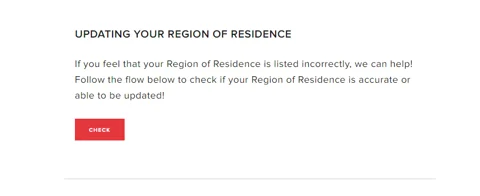 To access the screen above:
Go to Riot support page about the residency
Log in to your account using the login button at the top right corner of the page.
Scroll down the page above
Click the check button and wait for the eligibility check to complete.
If you qualify, Riot will let you switch to the region you currently live in. Please note that you can only switch to the region where you currently live.. Using a VPN for this purpose is against the rules. This option is especially for those who really moved.
Simply put, don't use a VPN during your residency check if you want to keep your account safe.
I'm in a new region but Riot won't let me change

If this is your situation, you will need professional help.
You need a Riot Support Specialist and you can contact them as follows:
Go to Riot support page
Make sure you are signed in to your account
From the drop-down menu, select Account Management, Data Requests, or Delete.
Write something like "Unable to change region" as subject
Explain your situation and why you want to change the region in the description
Select "Account Management" as the request type.
Enter your username in the "login" field
Select "I need help changing the region or country of residence assigned to my account" as the second request option.
Click Submit.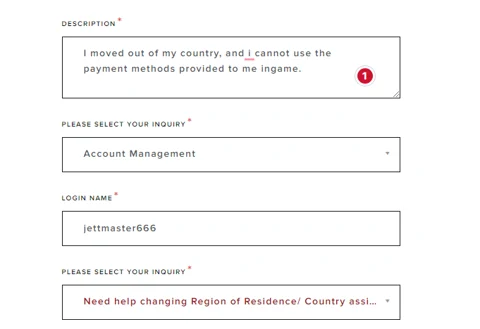 If Riot can change your server to the one you want to play on, they will. If not, you'll get a response from Riot Support explaining why you can't change your region yet.
Create a new account with a VPN
This is a less convenient option and is not recommended. However, if you really want to play with your friends and don't mind high ping on their server, you can give it a try.
To do this, follow these steps:
Activate the VPN and select the country or server where your friends are located
go to playvalorant website
Click play now
In the new window, click "Create".
Fill in the required information and log into your new game account.
Please note that this method is not recommended because you may encounter payment methods that do not match your currency and have a higher ping compared to your usual 30-40 pings.
Changing the region cannot fix everything. Some games are in desperate need of a fix.
The original article was written Inga Mainka.
This article contains affiliate links, as indicated by the trash can icon.