Games
Razer has peripherals inspired by PUBG: Battlegrounds – TechGames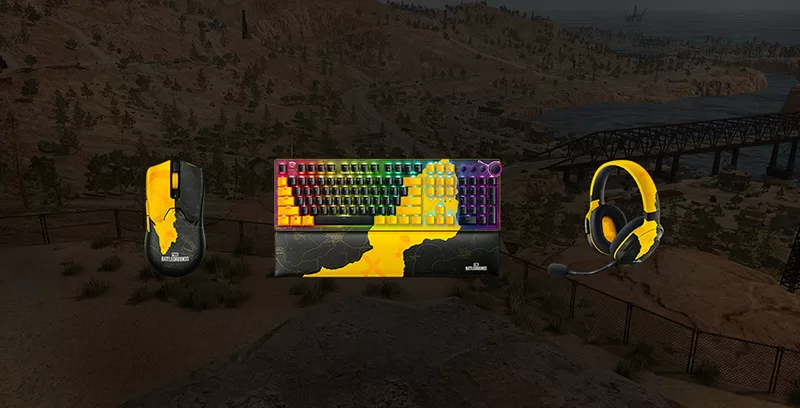 Razer introduces a new line of peripherals inspired by the hit game PUBG: Battlegrounds, each giving you access to unique items.
Razer and KRAFTON have unveiled a highly anticipated collection of PUBG: Battlegrounds themed gaming peripherals.
A new range of peripherals inspired by PUBG: Battlegrounds includes a mouse, keyboard and headset. They give you access to exclusive in-game items such as hats and pants to customize your characters.
"Razer is thrilled to be partnering with KRAFTON with this incredible collection. When we combine our expertise in gaming peripherals with KRAFTON's innovative approach to immersive gaming, we create a product line that resonates with gamers around the world and also appeals to enthusiasts." — Eddie Tan, Associate Director of Commercial Development at Razer.
Designed to enhance the PUBG: Battlegrounds gaming experience, they are carefully crafted to reflect the combination of KRAFTON's creativity and Razer's unrivaled quality.
New Razer x PUBG: Battlegrounds Collection
Razer Viper V2 Pro – PUBG Edition: BATTLEGROUNDS
It has the terrifying speed and precision of the Razer Viper V2 Pro and puts the player at the top of the gaming battlefield. The mouse comes with an exclusive Razer in-game hat, perfect for taking to the battlefield.
Huntsman V2 – PUBG Edition: BATTLEGROUNDS
Equipped with Razer Optical Switches for lightning-fast action, the Razer Huntsman V2 will turn your game into any battle. The keyboard comes with an exclusive in-game Razer Jacket element that gives gamers a unique and eye-catching style during matches.
Razer Barracuda X – PUBG Edition: BATTLEGROUNDS
Surviving the Blue Zone has never been easier with the Razer Barracuda X, which, in addition to being wireless, is extremely versatile and lightweight, giving users a competitive edge. The peripheral comes with Razer Pants and Razer Shoes exclusive in-game items, giving players the most incredible outfits on the battlefield.